Writing 'My Grandmother' Essay in English is an interesting topic for young kids. Children usually love to spend time with their grandparents and enjoy their company. They look forward to hearing amazing tales from their grandmother as she takes them into a world of fantasy and dreams. As a result, children jump at the opportunity of writing My Grandmother essay for Class 1 as they are able to express their emotions about their role model in simple words.
Given below is a short My Grandmother essay for Class 1 kids. We hope the below essay on my grandmother 100 words will give a better idea to kids to compose a few lines on this riveting topic. You can download the "My Grandmother Essay In English" in PDF format, from the link given below.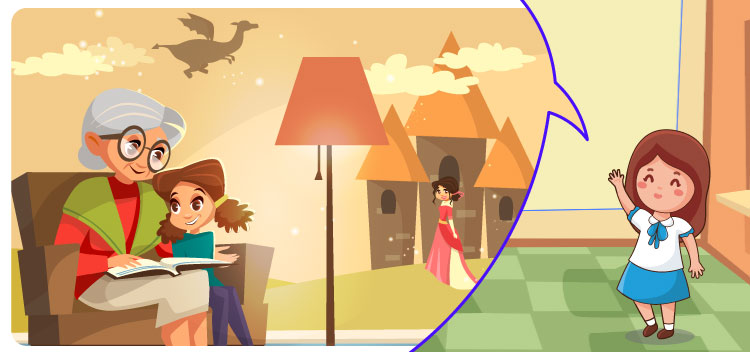 My Grandmother Essay For Class 1 Kids
My grandmother's name is Mrs. Cheryl Roy.
She is an old lady who is seventy-five years old.
She has a very pleasing personality.
She dresses up in simple clothes and believes in simple living.
She wakes up early in the morning and goes for a walk in the nearby park.
She loves gardening and has a big vegetable garden.
She is a virtuous lady who offers prayers and performs her religious chants daily.
Knitting is her hobby as she has made beautiful hand-made sweaters for me.
She narrates enchanting fairy tales to me during bedtime.
I love my grandma very much as she is an inspiration to everyone in my family.
Writing an essay on my grandmother 100 words is like composing a draft on their role model, who encourages them to walk on the right path. They are also able to convey their feelings about their loving grandmother in an artistic manner. You may want to explore more such exciting essay topics for Class 1 kids at the linked article.
Did you enjoy 'My Grandmother' essay for Class 1 as given above? Don't forget to access a huge variety of exciting resources such as poems, stories, NCERT Solutions, GK Questions, easy trivia questions for kids in our Kids Learning section and learn more.