Class 10th mathematics plays a major role in choosing the stream for the higher secondary level. So, students who want to opt for the science stream should have strong maths basics. It will serve as the foundation for higher education. Here we have provided the Class 10 Maths Syllabus for the Haryana board students. They must refer to the HBSE Class 10 Maths Syllabus while studying. It will keep them focused and help them to track the topics that they have covered.
HBSE Class 10 Maths Syllabus
Students can download the HBSE Syllabus for Maths in pdf format from the link below. The chapters that have to be completed in a month by the teacher is also mentioned in the pdf. So, accordingly, students can also prepare their study schedule.
Unit Wise Weightage of Haryana Board Class 10 Maths Syllabus
As students can see below, the Geometry contains the highest weightage comprising of 18 marks. So, depending upon the marks distribution students can give time to the units. Through this, they would be able to score high marks in mathematics for 10th board exam. Students can download the pdf below to get the complete detail of the Haryana Board class 10 paper marking scheme.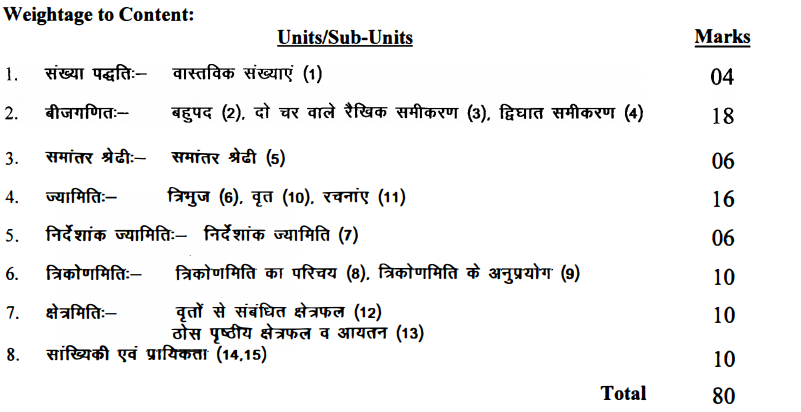 Keep Learning and stay tuned for further updates on HBSE Board Exam. To access interactive Maths and Science Videos download BYJU'S App and subscribe to YouTube Channel.