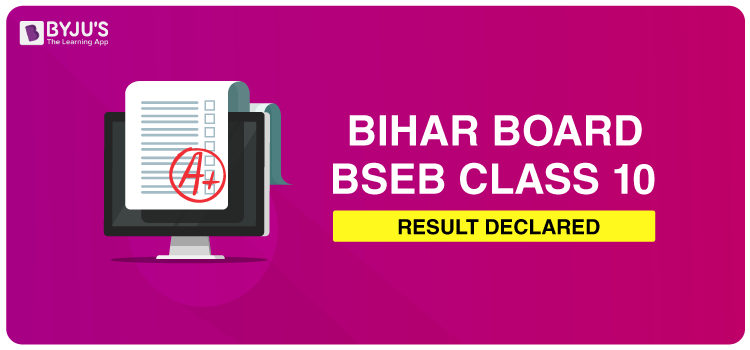 Bihar State Education Board (BSEB) Class 10 Results for 2020 have been declared on the official website of the board. Krishna Nandan Prasad Verma, the Education Minister of Bihar made the announcement in the presence of RK Mahajan, the Additional Chief Secretary of the Education Department, Bihar. 
Students of BSEB Class 10 can check their exam results online. Of the 14.9 lakh students who have taken the exam, about 12 lakh candidates have passed it. The results were delayed for three months due to the lockdown situation. 
Himanshu Raj, the son of a vegetable vendor in Rohtas district of Bihar is the top scorer of the BSEB Matric Exam by bagging 96.2%, while the second highest position holder gets 96%. 
The pass percentage had last year seen a boost with 80.73%, up from 68.89% in 2018 and 50.12% in 2017. However, this year saw a slight dip in pass percentage from last year with 80.59%.
Even as the pass percentage among girls is 90.28%, the percentage among boys was at 84.12% for 2020.