The bond between grandfathers and kids is very special. Kids love to be around their grandpas. They know that they can ask for anything and their grandfathers would love to fulfil their demands. Celebrating this bond, we are here with an interesting My Grandfather Essay for Class 1 kids.
The below essay on My Grandfather for Class 1 can be downloaded in a colourful PDF format through the download link provided. This essay will aid students in getting an idea about how they can write a simple and impressive essay on this topic.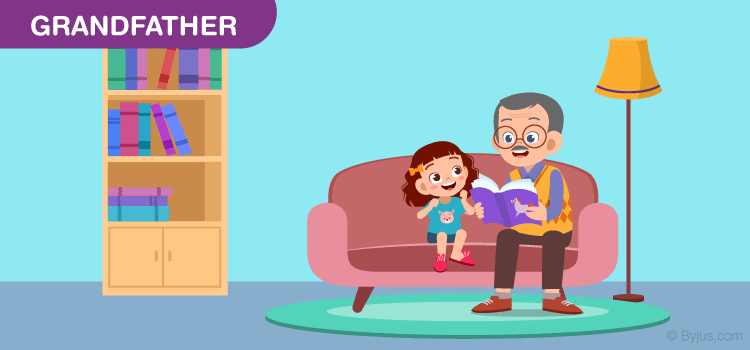 Essay On My Grandfather for Class 1
My grandfather's name is Samuel D'Souza.
He is 61 years old.
He is the head of our family.
Everyone in the family loves, obeys and respects him.
He is an avid reader. He loves to read newspapers, novels, magazines, articles, etc.
I love spending time with my grandfather.
He teaches me good manners and loves me a lot.
He takes me to the nearby park every evening.
We play hide-and-seek, cricket and snakes-and-ladder together.
He is an inspiration to me. When I grow up, I want to be just like him.
We hope that the above written 10 lines on My Grandfather essay in English for Class 1 students are liked by your little one. The language and length of each of the statements have been kept in a way that children of Class 1 find it easy to grasp.
Essay writing brings out the creativity of an individual. It gives a way to express feelings and thoughts about any particular topic. Essay writing also boosts kids' understanding of the language. There are a lot of other exciting topics for essays for Class 1 which you may wish to explore. You can check them out on our essays for Class 1 page.
If you are interested in looking at other amazing resources for your kid's learning, you can check out our section dedicated to the same. You will find awesome learning resources for children like worksheets, general knowledge questions, stories, poems and a lot more!