Writing a bicycle essay for Class 2 offers a golden opportunity for a second grader to express their views and emotions about the vehicle that is used on a daily basis. Kids love to exhibit their writing skills, and here, they get an opportunity to communicate their thoughts and express their love for bicycles in the most creative manner.
Given below is a short bicycle essay for Class 2 kids. We hope this essay about a bicycle will give a better idea to kids, when they are asked to write a few lines on this topic. You can download the 10 lines bicycle essay in PDF format from the link provided below.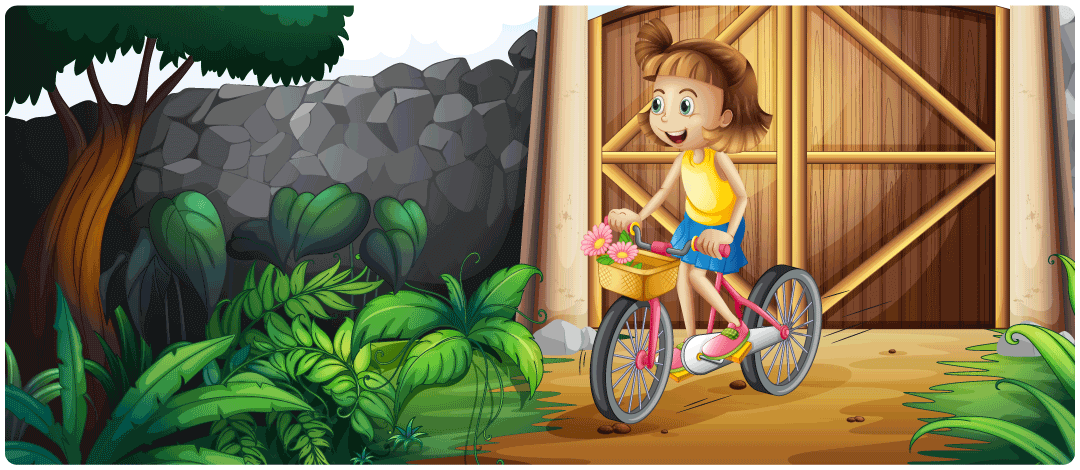 Bicycle Essay for Class 2 Kids
I have a beautiful bicycle, which is pink in colour.
My bicycle is just 3 months old, and I enjoy riding it regularly.
My father gifted me this beautiful bicycle on my birthday.
The body of the bicycle is made of steel, and the tyres are made of rubber.
I keep my bicycle neat and tidy by cleaning it with a piece of cloth every day.
Initially, I used to fall down often while balancing myself on the cycle.
My father taught me how to ride it smoothly as he used to hold it from behind while I was riding it.
I can ride it comfortably now while going to or coming from school every day.
Cycling is a great exercise which helps in keeping me healthy.
I love my bicycle and will continue to ride it as I grow older.
Liked the above-mentioned bicycle essay for Class 2 kids? Explore a huge collection of fresh content on various resources like NCERT Solutions, GK Questions, Class 2 essays on other topics, poems, stories, easy trivia questions for kids in our Kids Learning section and lots more.