Writing "My Grandmother Essay In English for Class 2" is a topic of interest for every child. Children enjoy conveying their emotions about their role model, who inspires and encourages them to achieve their goals. When given an opportunity to write "My Grandmother Essay", they love to express their feelings in an artistic manner.
Grandmothers have a caring and loving nature and love their grandchildren very dearly. Kids love spending time with their grandmas and eagerly wait for them to cook delicious dishes of their choice. Grandmas shower loads of love and blessings and have a special corner in their hearts for their grandchildren.
Given below is a short my grandmother essay for Class 2 kids. We hope the "My Grandmother" essay given below will give a better idea to kids to compose a few lines on this interesting topic. You can download the "My Grandmother Essay In English" in colourful PDF format, from the link provided below.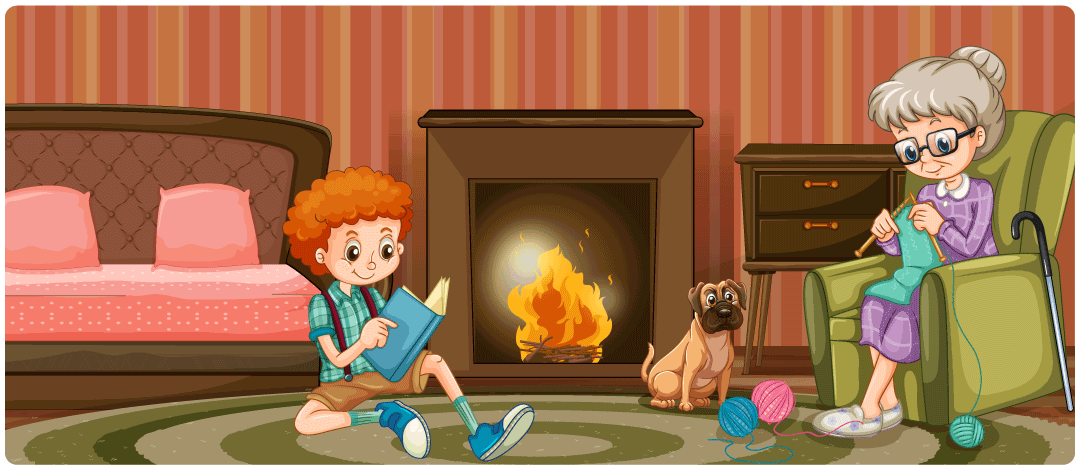 My Grandmother Essay In English For Class 2 Kids
My grandmother's name is Mrs. Sharon Rodriguez.
She is about seventy years old.
She wears simple clothes.
She is a very loving person.
She cooks tasty food.
I love the cookies she makes.
She loves knitting.
She knows a lot of songs and stories.
She tells us stories at bedtime.
I love my grandmother.
A Short Essay on My Grandmother for Class 2
My grandmother is a loving person. She cooks well and makes sure we all eat on time. She helps me finish my homework and tells me a lot of stories from her childhood. She is a good chess player and helps me understand the game. My grandmother also tells us stories. She motivates us to be kind and helpful. I love my grandmother, and we spend a lot of time together.
Did you like "My Grandmother Essay for Class 2" given above and want to explore more such essay topics for Class 2 kids? By referring to the above "My Grandmother" essay, kids can try drafting some lines on their respective grandmas. Get access to a huge variety of resources like NCERT Solutions, GK Questions, essays, poems, stories, easy trivia questions for kids in our Kids Learning section and explore more.