For every school student, a school bag is the most essential item. It is often used for transporting different school supplies like text books, exercise books, lunchbox, pencil box and water bottle, to and from school.
A school bag is an important commodity for a school going kid as it helps him/her to protect all the belongings safe from external damage.
Here, we bring you an "Essay On My School Bag For Class 2" kids, which will help kids to refer to while drafting an essay on a similar topic.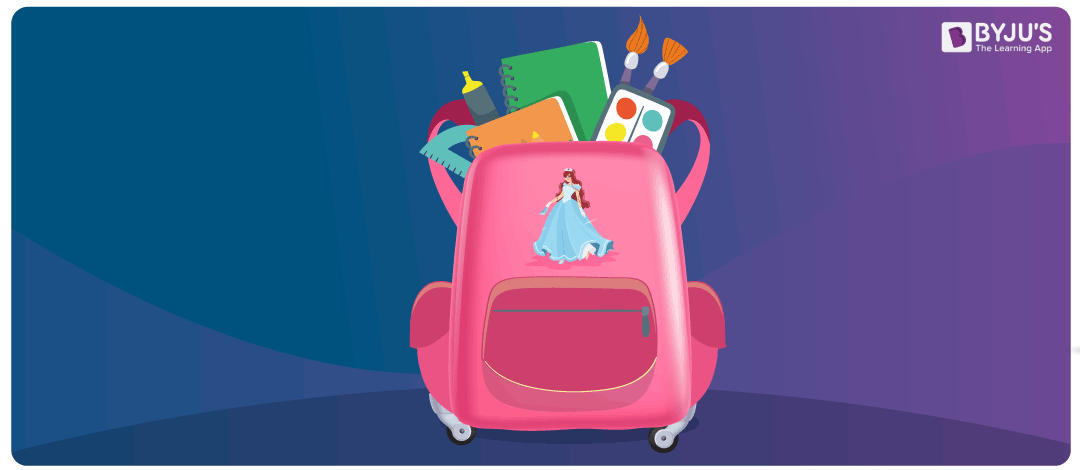 Essay On My School Bag For Class 2
I have a sweet pink colour school bag.
My school bag is very useful as it keeps my belongings safe.
My parents gifted it to me on my birthday.
There is an image of my favourite Disney princess drawn in front of my school bag.
I carry my text books, exercise books, lunch box, water bottle and pencil case inside it.
There are small wheels on the side of my bag to drag it when it feels heavy.
My school bag has ample space with a few side pockets to carry essential things in it.
I pack my bag with all the essential school supplies every day.
All my books and other belongings are safe from any kind of external damage like the dust, rain or sun.
I clean my school bag regularly to keep it neat and tidy.
We hope the above sample "My School Bag Essay 10 lines for Class 2 kids" will help young kids to convey their opinions and thoughts about the essential commodity, which they carry to school daily.
Writing essays on simple and interesting topics like "My School Bag Essay in English" inculcate the habit of improving the English writing prowess of kids and boost their confidence over the language.
Want to explore more such amazing essays of Class 2, you can check our Kids Learning section and make learning a joyful experience for your little one.