Kids usually enjoy writing my favourite subject essay when given an opportunity to write about their views. Mathematics is one such subject which captivates the interest of many students. It is a boon for kids who love playing with numbers and enjoy solving different types of mathematical problems like addition, subtraction, division or multiplication. Although it may be fun and fascinating for a few, it may be a nightmare for others who have trouble working with numbers.
In this article, we bring you my favourite subject Mathematics essay for kids so that they can understand what fascinates them about the subject. Let's begin!
My Favourite Subject Maths Essay For Kids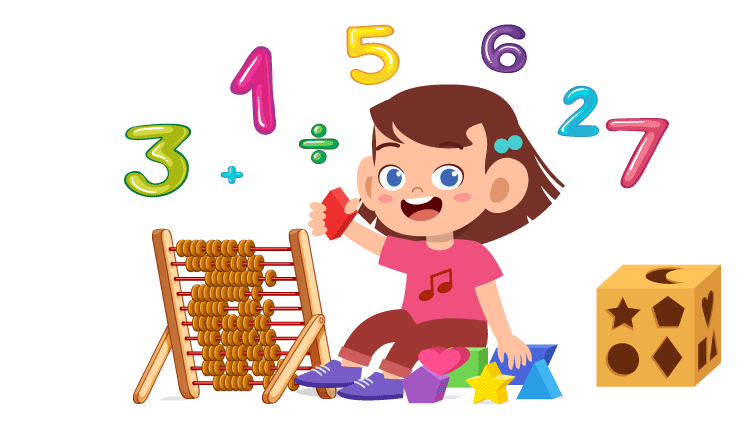 "Mathematics is my favourite subject as I love to solve mathematical problems like addition, subtraction, division and multiplication. I enjoy playing with numbers and it gives me an immense level of satisfaction when I'm able to solve a mathematical problem without any hassle.
By practising various arithmetical sums and questions, it sharpens my knowledge and boosts my energy to explore further. Whenever I face some difficulty in solving any problem, I check either with my Maths teacher at school or with my parents while I'm at home.
The main reason why I love Maths is that it does not require me to memorise or retain complex and lengthy concepts in mind. It is an easy-to-score subject if you're aware of the various mathematical formulas. The more I practice, the better I become in solving difficult sums and problems. My Maths teacher at school also taught us some useful tips and tricks to solve complex mathematical questions with speed and accuracy.
Mathematics is, therefore, an intriguing subject and it plays a vital role in our daily lives. The most amazing part of the subject is that it is the only subject where a student can score full marks and thereby raise his/her overall percentage."
We hope the above essay on my favourite subject Mathematics would help young learners to get a clear idea about how to write an essay about their favourite subject and the points that they can include in the essay. To explore a set of captivating English essays for kids, you may check the linked article.
For a huge variety of absorbing content and attention-gripping study materials and resources, you can explore our Kids Learning section and gift your child the best learning experience.