Here we bring to you Subhas Chandra Bose Essay in English for your ready reference. Subhas Chandra Bose was one of the most prominent freedom fighters of India. He also took active participation in the Non-Cooperation Movement.
Subhas Chandra Bose was an Indian nationalist whose contribution to Indian independence and development is incomparable. The below mentioned 10 lines essay on Netaji Subhas Chandra Bose will familiarize kids about this topic and help them in drafting their own views and write an essay on this notable personality.
The essay on Subhas Chandra Bose in English in 100 to 200 words given below will impart the basic information about Netaji's life. Click on the link provided below to download 10 lines essay on Netaji Subhas Chandra Bose in a printable PDF format. To access more of such captivating essays for kids on other topics, check the linked article.
Subhas Chandra Bose Essay in English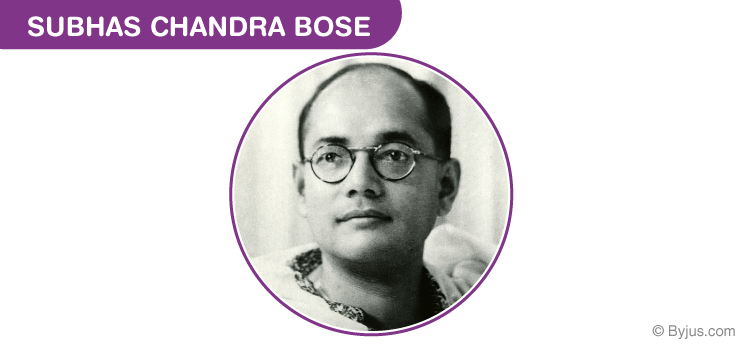 Subhas Chandra Bose was an Indian nationalist and one of the most popular freedom fighters of India.

He was born on 23 January 1897 in Cuttack, Odisha in a well-to-do family (then the Orissa Division of Bengal Province in British Raj).
His father's name was Janakinath Bose and his mother's name was Prabhavati Dutt Bose.

He was a freedom fighter and was deeply influenced by the teachings of Swami Vivekananda.

He gave the famous quote "Give me blood, and I shall give you freedom".

Netaji was an active member of the Indian National Congress. He was elected as the President of the All India Youth Congress in 1923.

His views as a freedom fighter were very different from those of Mahatma Gandhi. Netaji was a part of the Non-Cooperation Movement led by Gandhiji.

Netaji's Indian National Army was also known as the Azad Hind Fauj.

He was given the title of Netaji in Germany by Indian soldiers in early 1942. Since then, he has been popularly known as Netaji among people.

Netaji Subhas Chandra Bose died on 18 August 1945 in a plane crash in Taiwan.
The above-written essay about Subhas Chandra Bose gives a glimpse of this great revolutionary of India. We hope the above lines would help kids in picking some ideas on how to draft an essay on Subhas Chandra Bose in 500 words. Besides, you can also access the BYJU'S website for a plethora of kids resources that are very popular in the formative years of learning in children.
Along with such engrossing essays, we also have a huge assemblage of engaging learning resources for kids – intriguing worksheets, brain-tickling general knowledge questions, interesting stories from most popular genres, poems for children, NCERT Solutions, easy trivia questions, etc. on our Kids Learning section. Explore this section and find everything you need for your child's education in one place.