Potassium carbonate, also known as potash, is the commonly used base in chemistry. It is white, granular and translucent that tends to absorb water from the air. Potash is easily produced by pouring water over the ash of the burned plants kept in a large pot and then evaporating the solution formed. In this short piece of article, we shall be discussing the chemical and structural formula of potassium carbonate along with its few properties.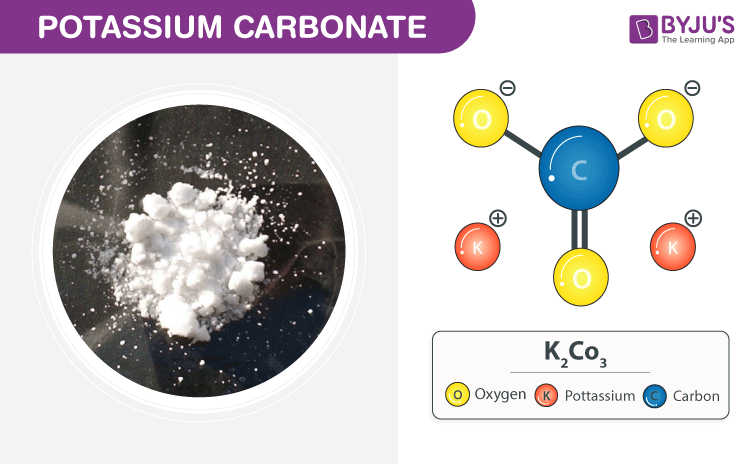 Properties of Potassium Carbonate
Potassium Carbonate
Name
Potassium Carbonate
Common Names
Potash, Pearl ash, salt of tartar, salt of wormwood
Appearance
White Hygroscopic Solid
Chemical Formula
K2CO3
Melting Point
891 °C
Boiling Point
Decomposes
Molecular Weight
138.205 g/mol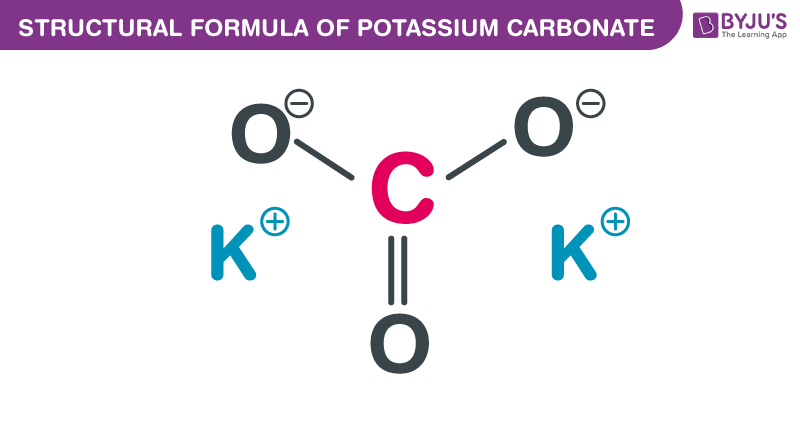 Potassium Carbonate Uses
Used in the manufacture of fertilizers, heat resistant glass, soaps and chemical compounds
Used in the manufacture of ink and pigments
Used as a bleaching agent in the textile industry
Used in pottery industry for glazing pots
Used as a flux in the metal industry
To learn more about such chemistry topics register to BYJU'S now!