Science is the study of nature. Each and every activity of nature starting from the microscale to macro scale is logically explained under this subject. Science comprises three major disciplines that is, Physical Science, Biological Science and Chemical Science. Studying Science will help students to develop an interest in knowing more about the infinite phenomenon taking place in and around us. The best resource for the students to get an overview of the concepts covered in the subject is the West Bengal Board Class 6 Science Syllabus.
Class 6 West Bengal state board Science syllabus is prescribed by the West Bengal Board of Secondary Education, commonly known as WBBSE. This autonomous body strives in promoting and developing quality primary and secondary education in the state of West Bengal. Students can refer to the WBBSE Class 6 Science Syllabus and plan their studies for the exams.
WBBSE Class 6 Science Syllabus
Students can access the chapter names from the WBBSE Class 6 Science syllabus, here: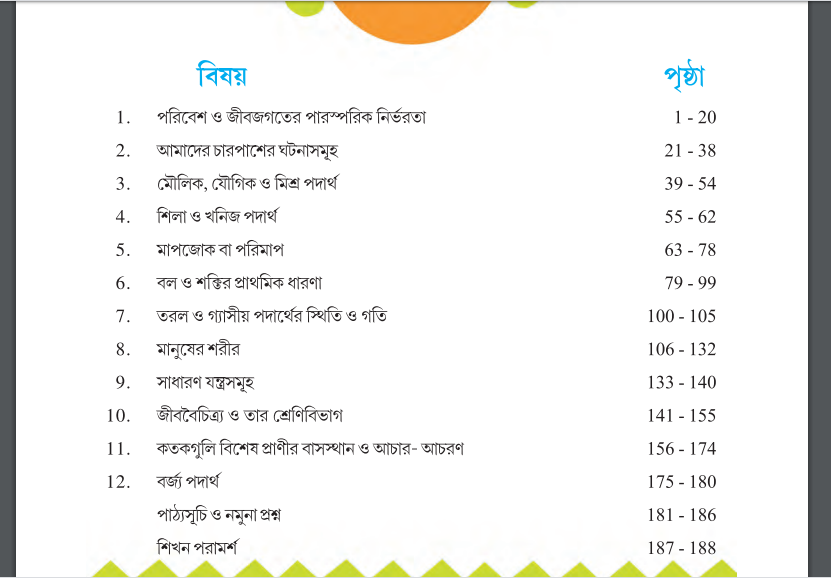 WBBSE incorporates a team of experienced experts in Science who carry an extensive research on building an efficient syllabus balancing psychological potential and the amount of knowledge to be delivered. In WB Board Class 6 students learn Science as a whole subject instead of streamlined disciplines.
The Class 6 West Bengal state board Science syllabus is designed in a fashion that develop curiosity naturally among students, which eventually yields natural instinct to study science, understand facts, basic principles, laws etc. Scientific learning guides students to think critically and resolve issues using Scientific facts/relations. It also helps them to map the integrity of Science, technology and society.
Visit BYJU'S for latest set of Mathematics and Science previous year question papers. Register to "BYJU'S – The learning app" to get Science and Mathematics videos, study materials, question papers and unlimited assist.