The West Bengal Board Class 9 English Syllabus is made available in this article, for the students to get an overview of the topics covered for the subject. West Bengal Board Class 9 is a crucial year and lays the basis for the higher classes. Students who have mastered all the topics of Class 9 will find higher classes easier to crack. The core syllabus for 9th Class English was reduced for the academic year 2020-21, and in this article, the updated WBBSE Class 9 syllabus for English is made available. Students can click on the link to access the PDF format or refer to the details online on this webpage.
Students can read up the West Bengal Board syllabus for 9th English and get a proper grasp of the language by studying the topics mentioned in it. Find below the link to download the WBBSE Class 9 English Syllabus, and we have also updated details on the web page.
Marks Distribution Table
Find Marks Distribution as per the latest syllabus of West Bengal Board in the table below:
| | |
| --- | --- |
| Prose text | 25 |
| Poetry text | 25 |
| Question from the text for General Reading until item B | 10 |
| Essay | 20 |
| Substance/ Précis | 10 |
| Oral Test | 10 |
| Total | 100 |
Meanwhile, details of the syllabus topics and concepts are also mentioned below in the article. Find the information here:
WBBSE Class 9 English Syllabus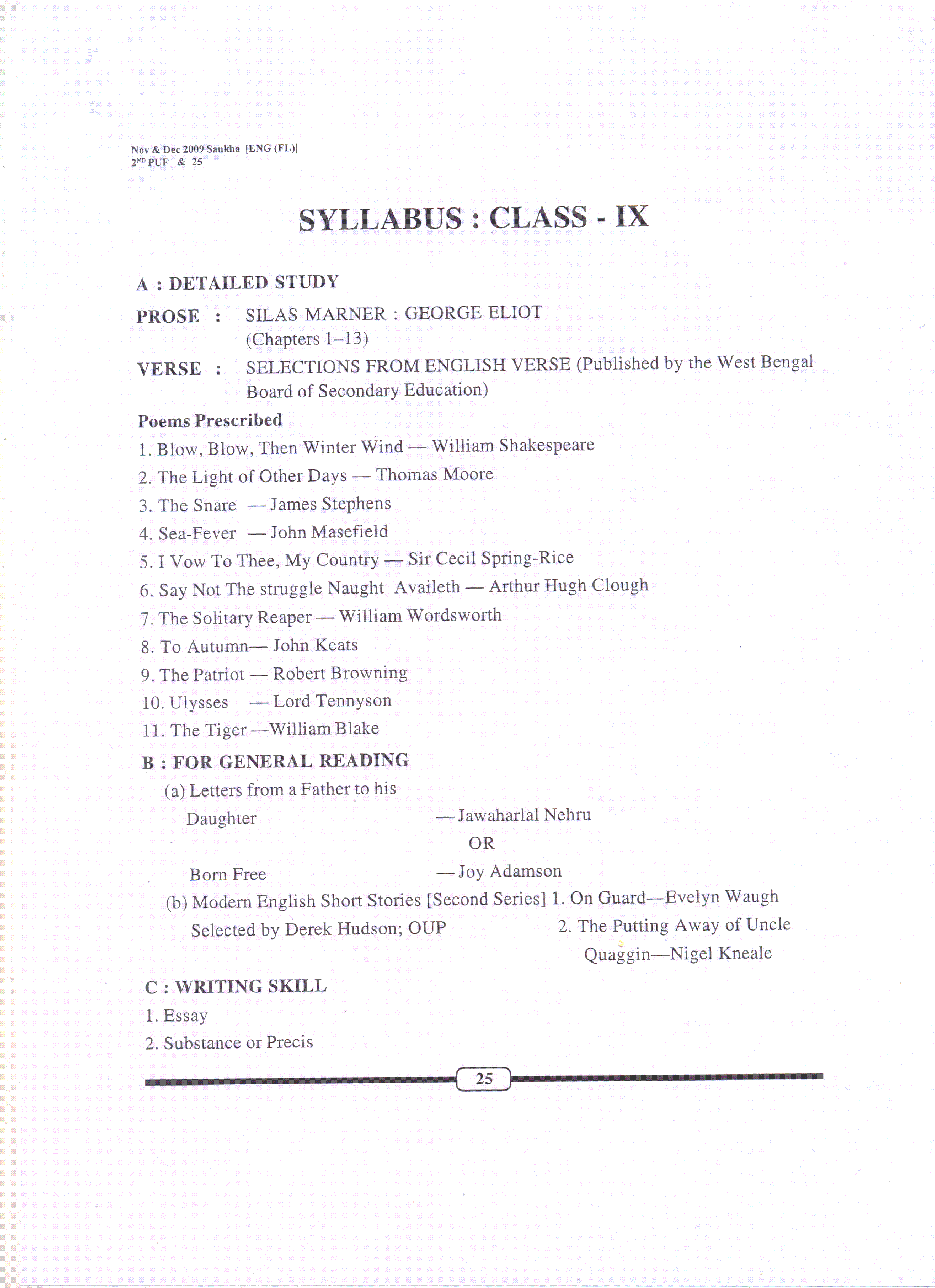 Students can stay tuned to BYJU'S and access the latest notifications on WBBSE along with sample papers, exam pattern, marking scheme and so on.