DK Goel Accountancy Class 11 Solutions Chapter 14 Trial Balance and Errors which is outlined by expert Accountancy teachers from the latest version of DK Goel Class 11 Accountancy books. We at BYJU'S provide DK Goel Solutions to assist students to comprehend all the theories in particular. There are numerous concepts in Accountancy, but the concept of Trial Balance, Depreciation and Bank Reconciliation Statement (BRS) is required.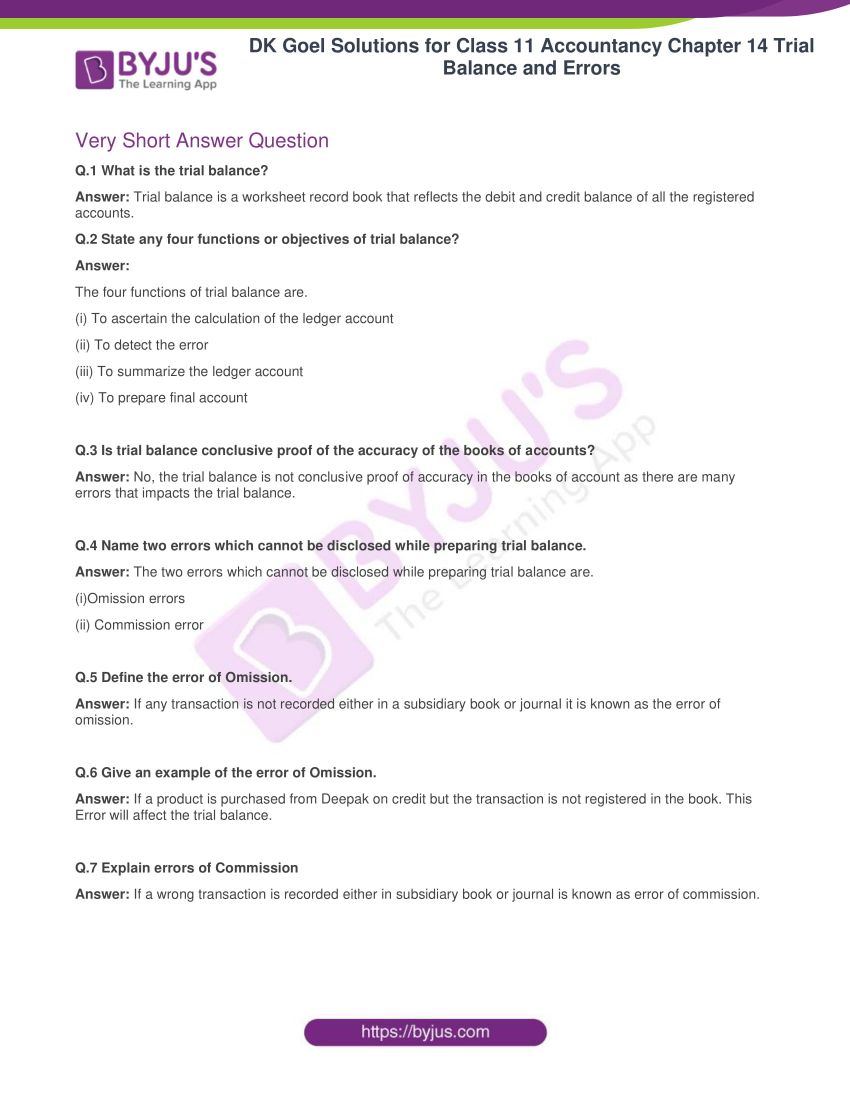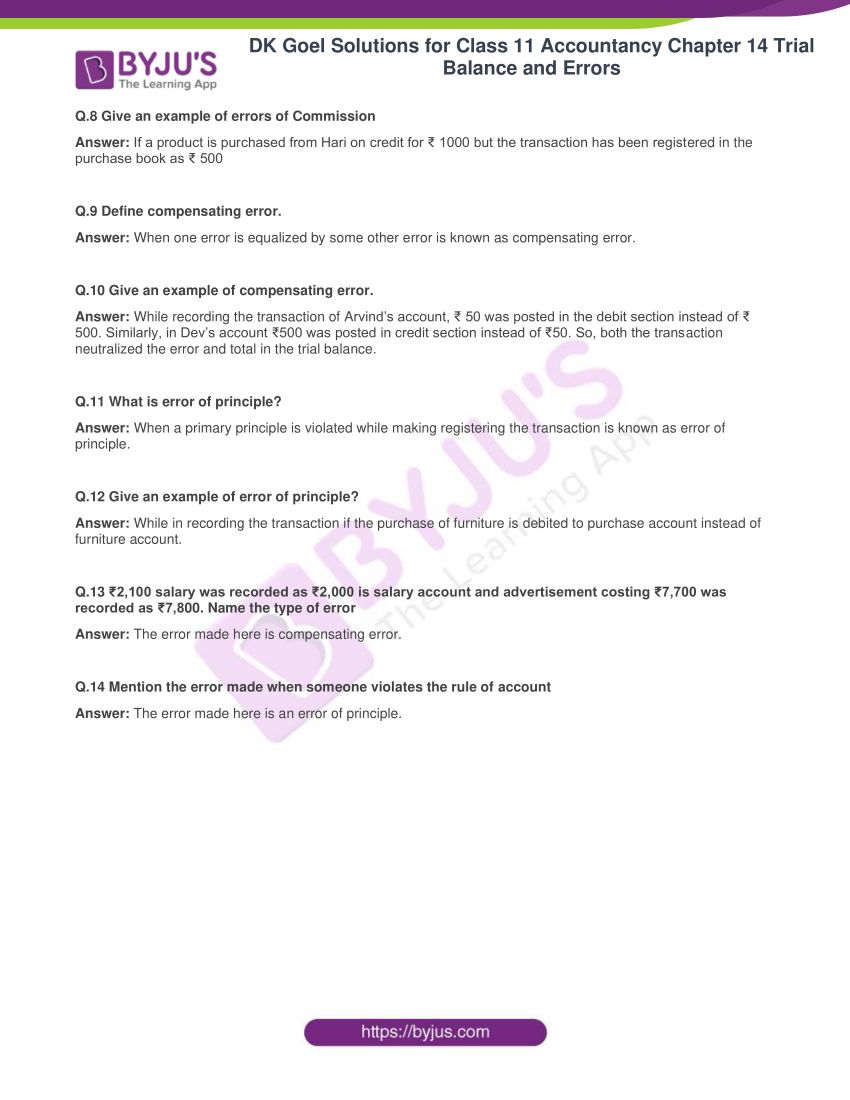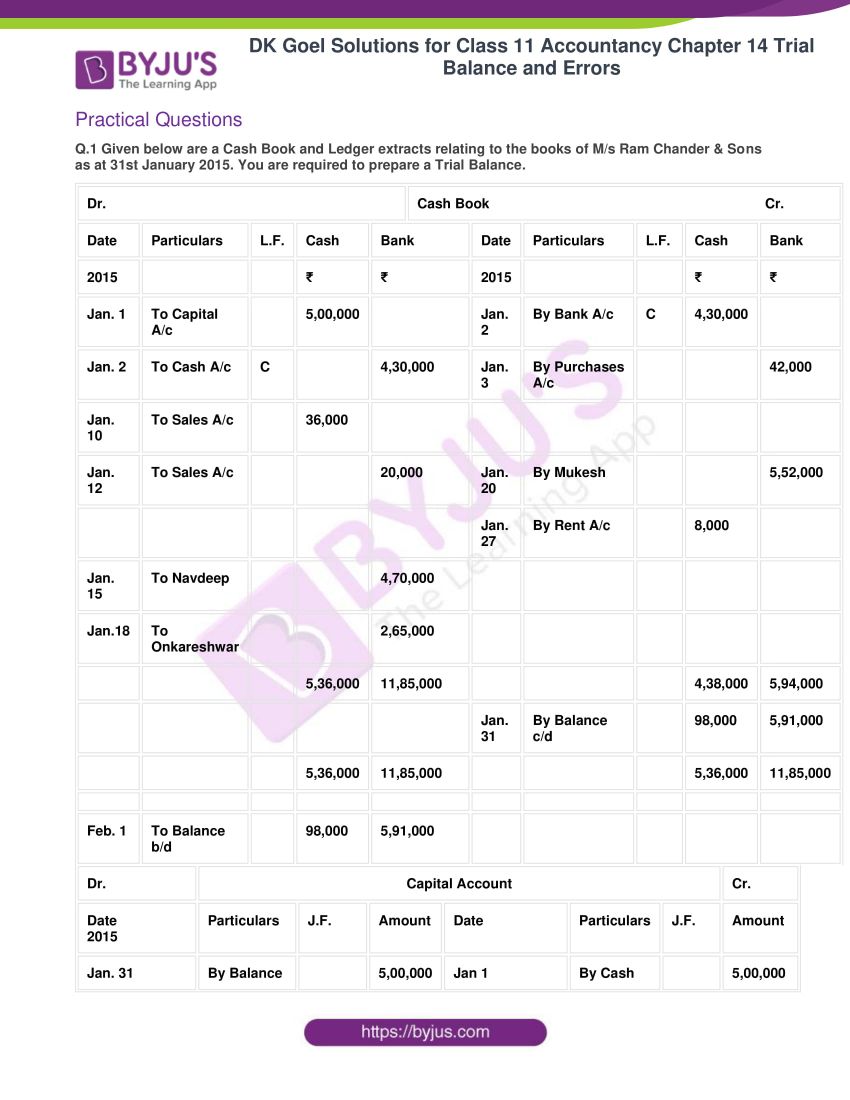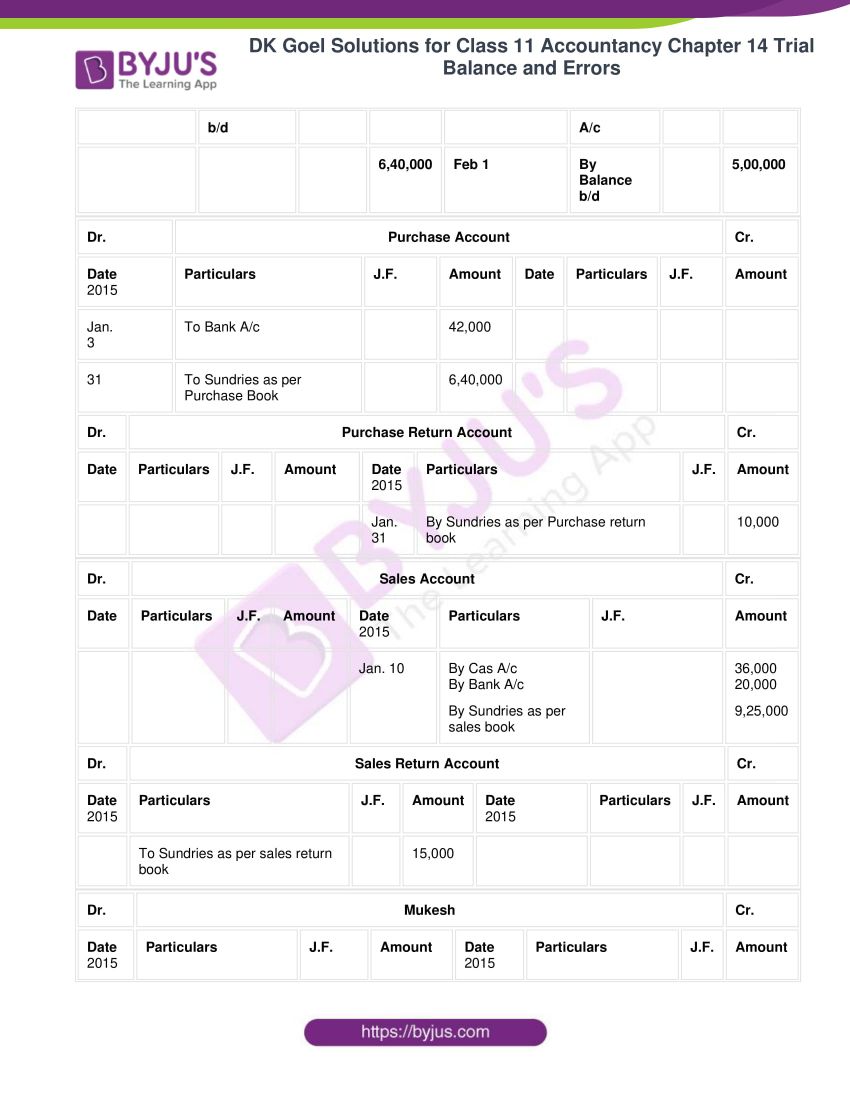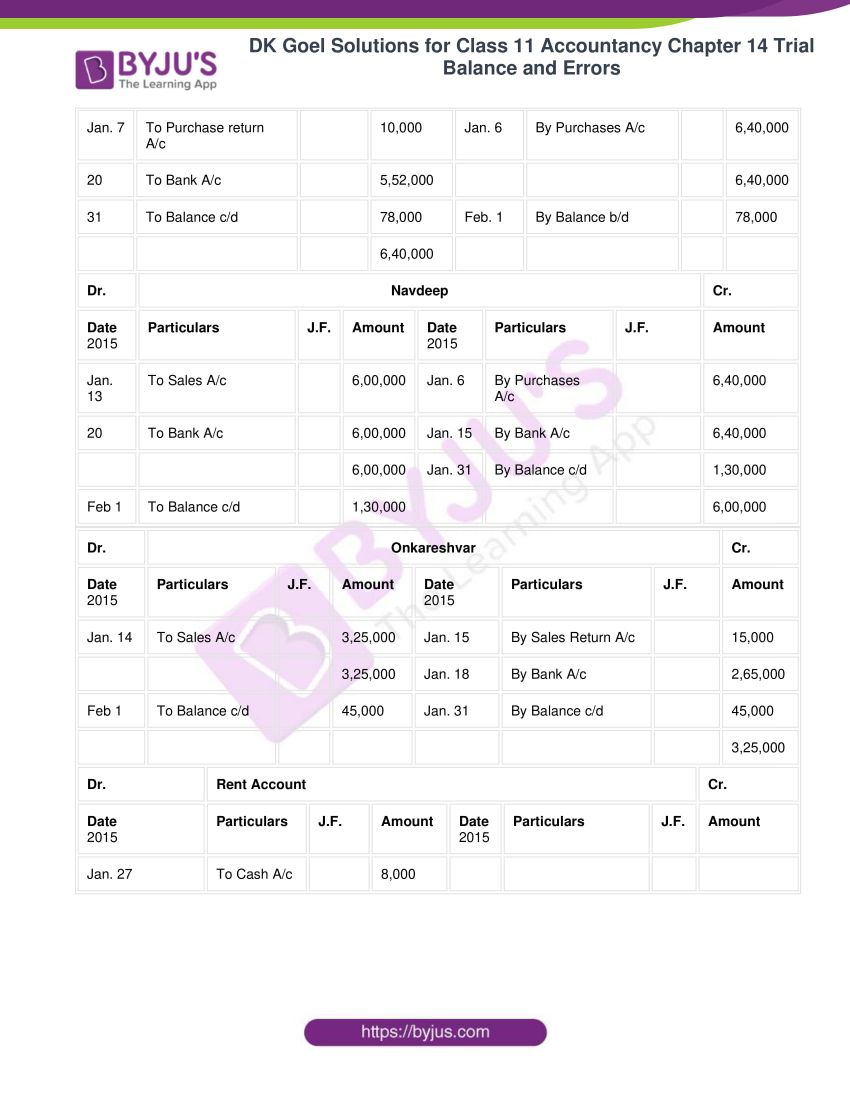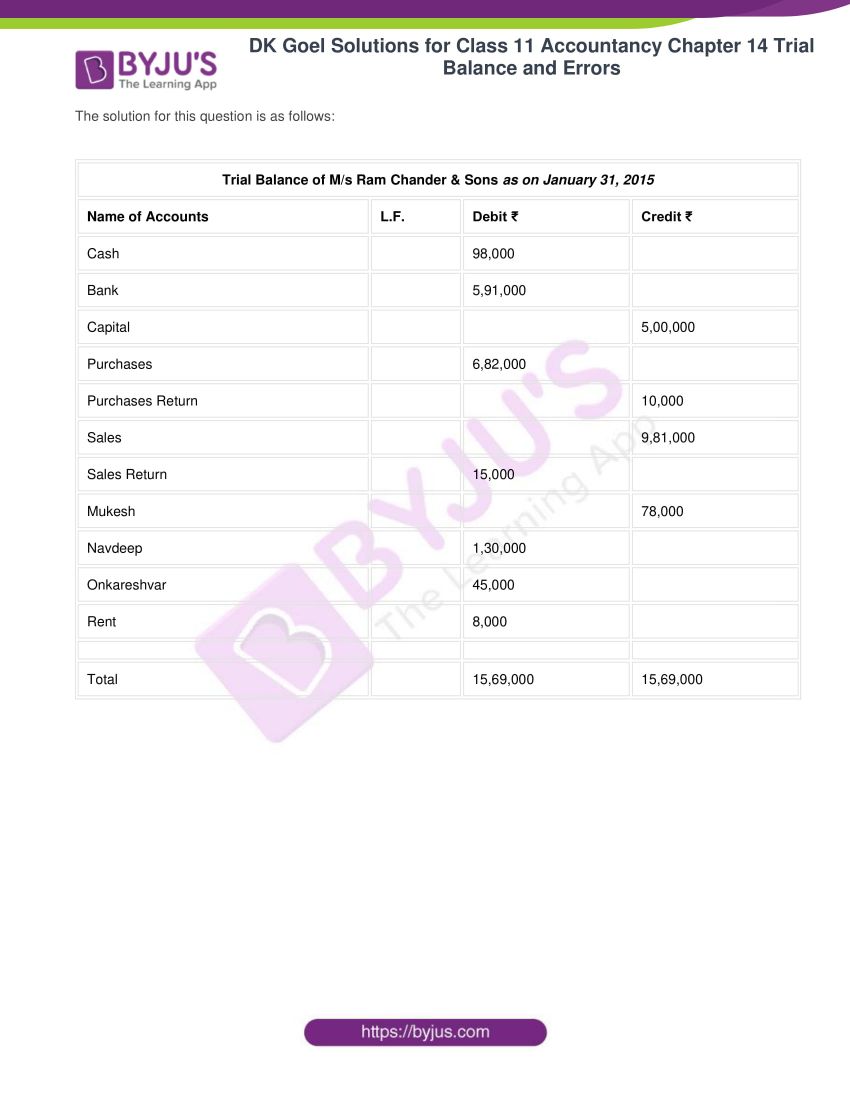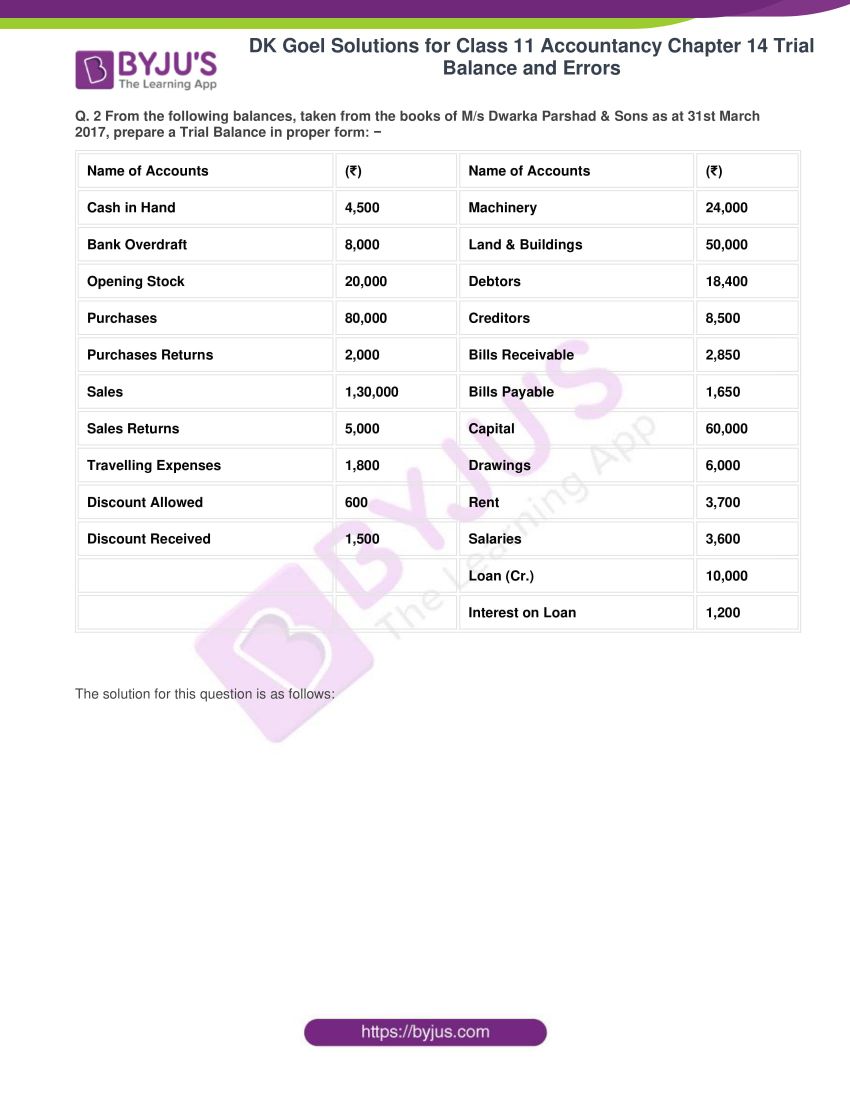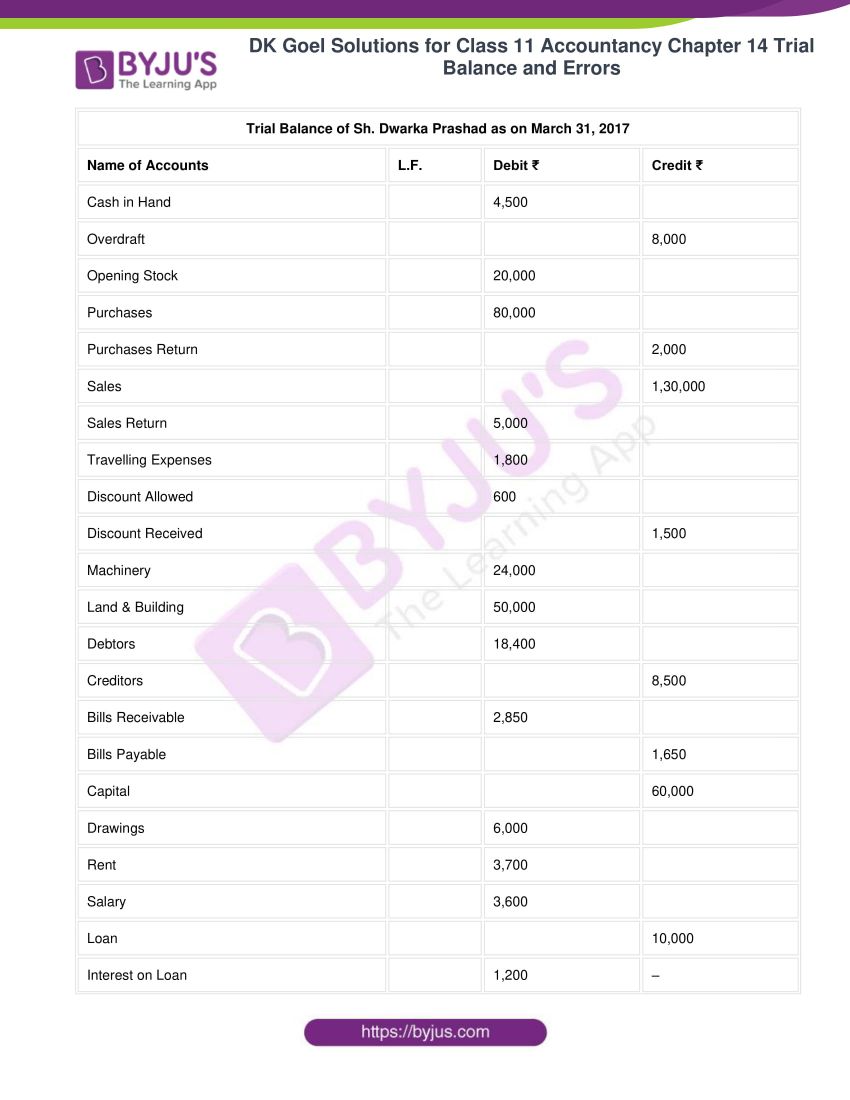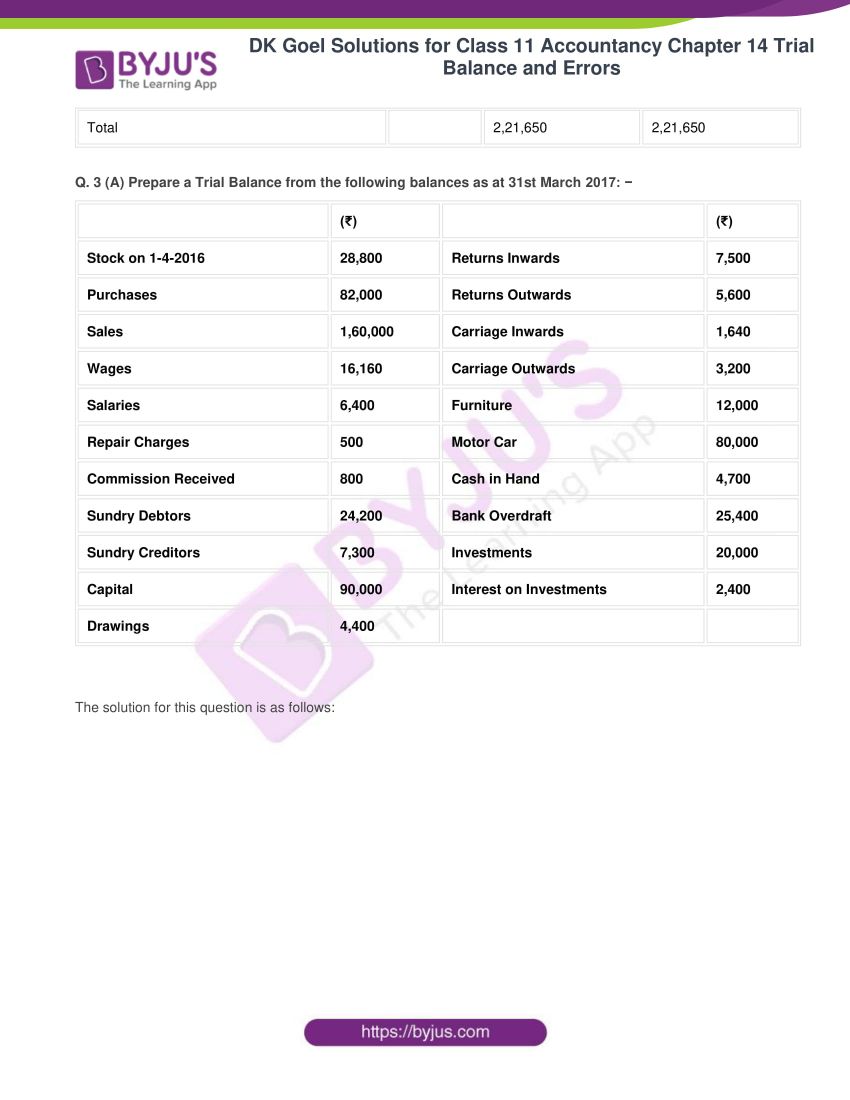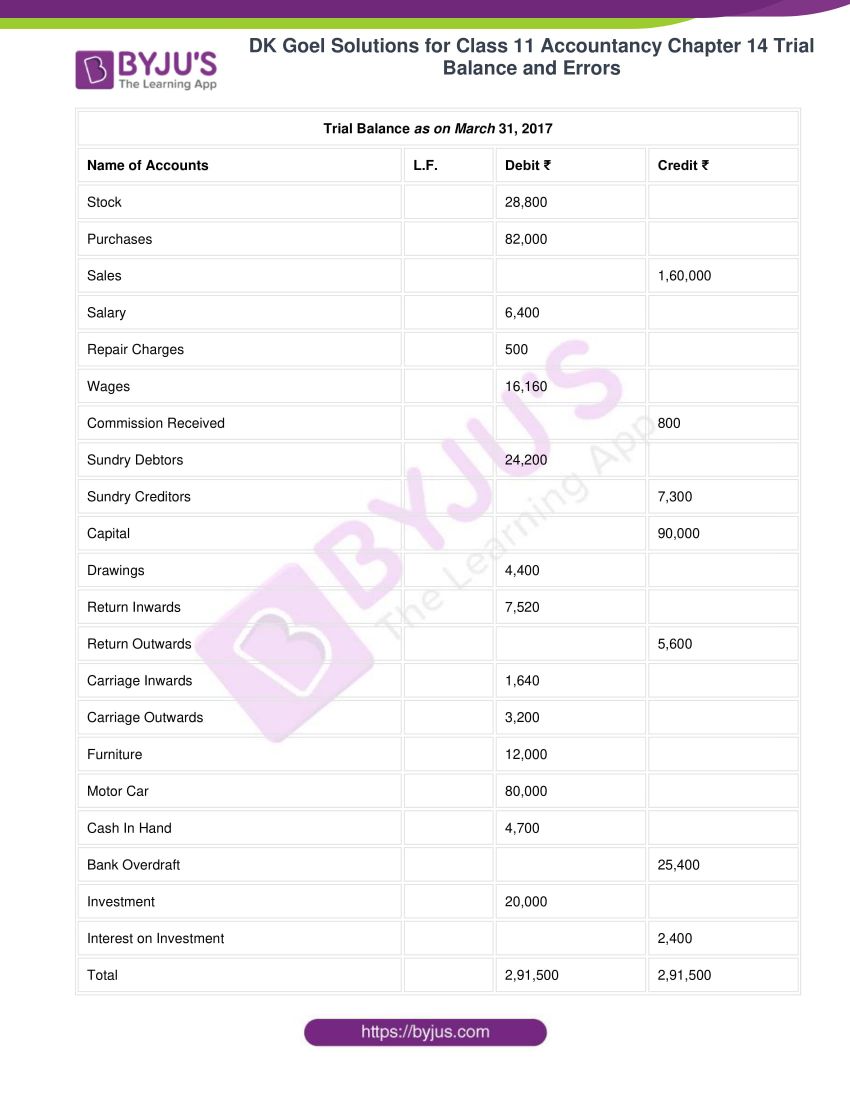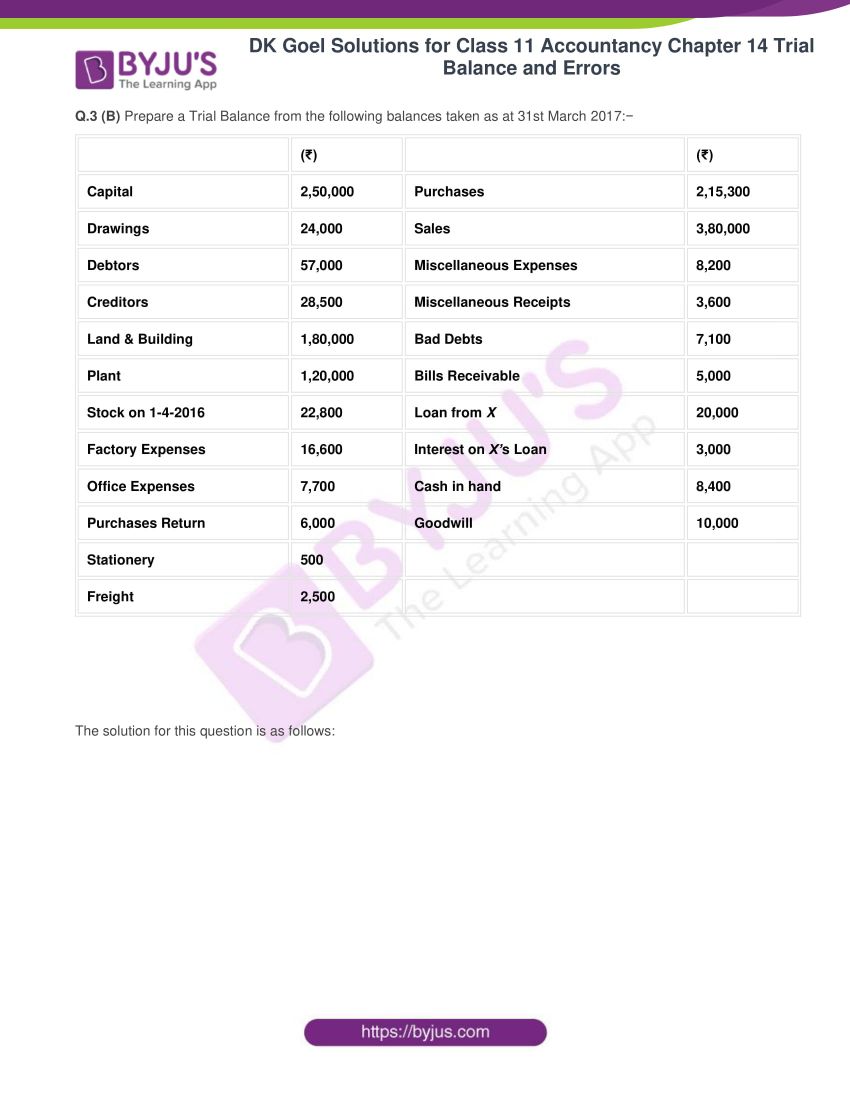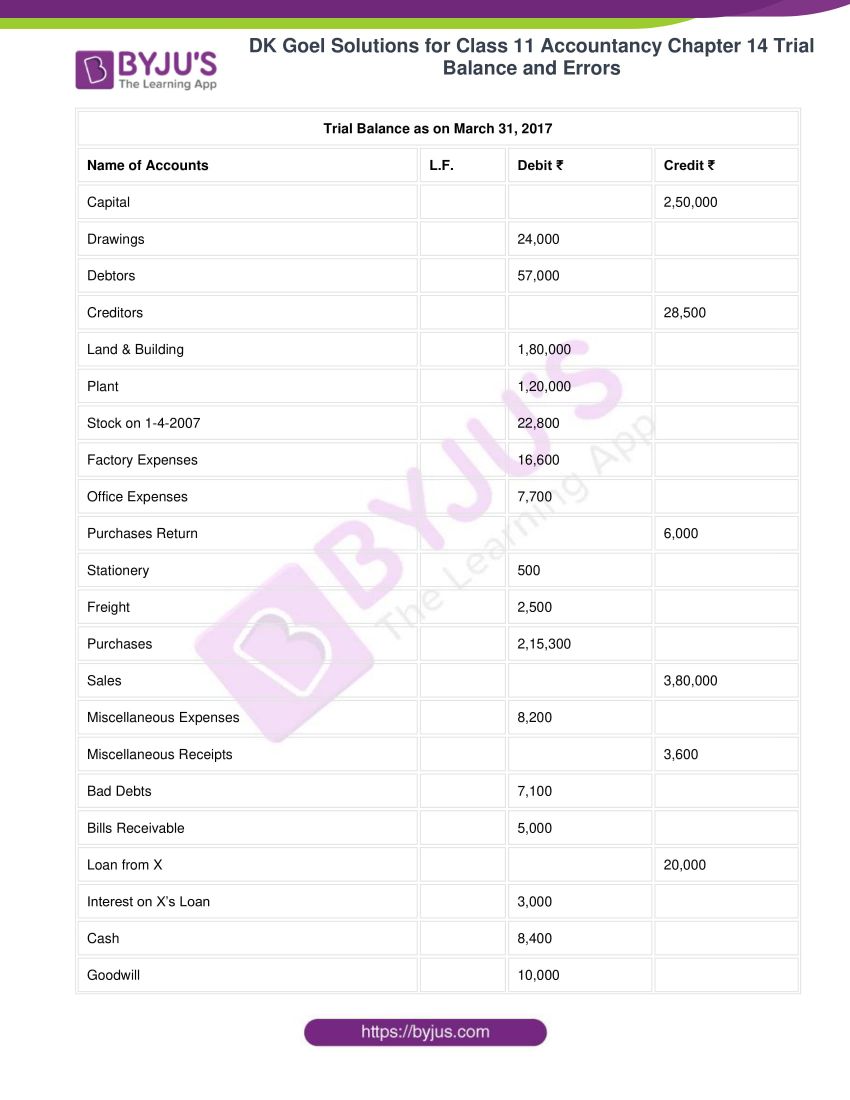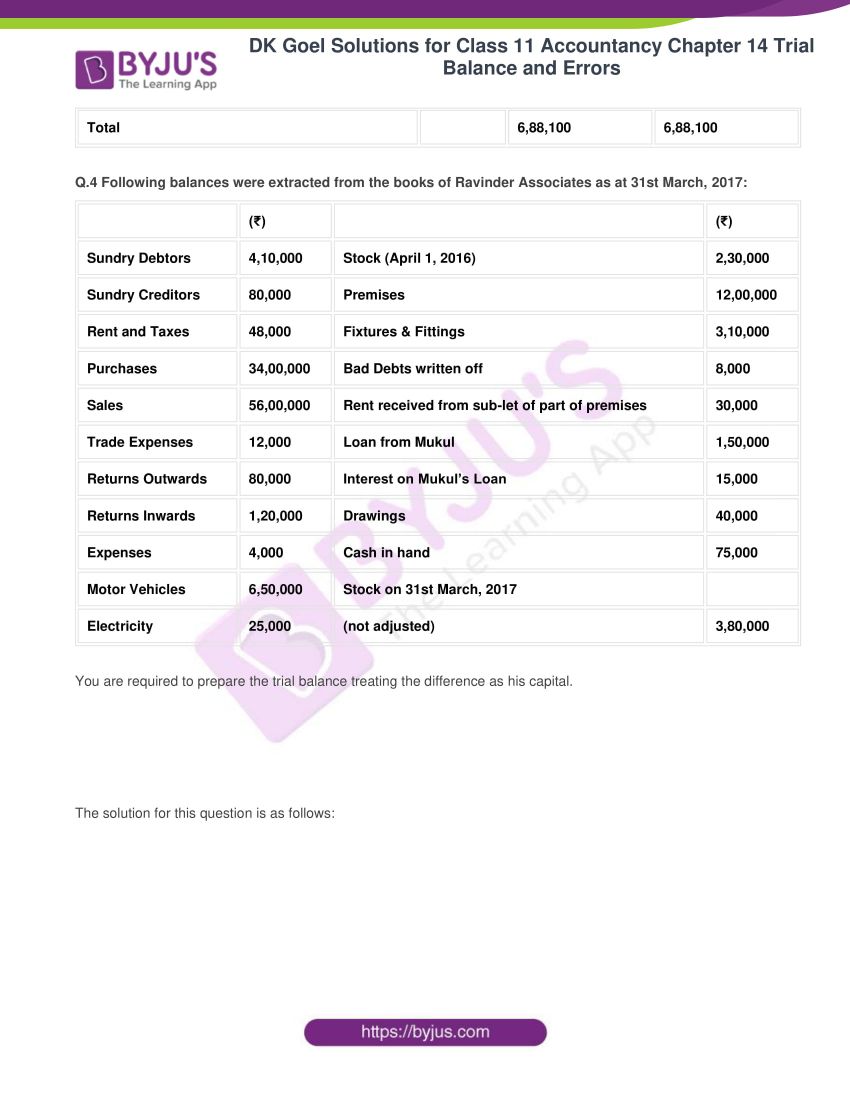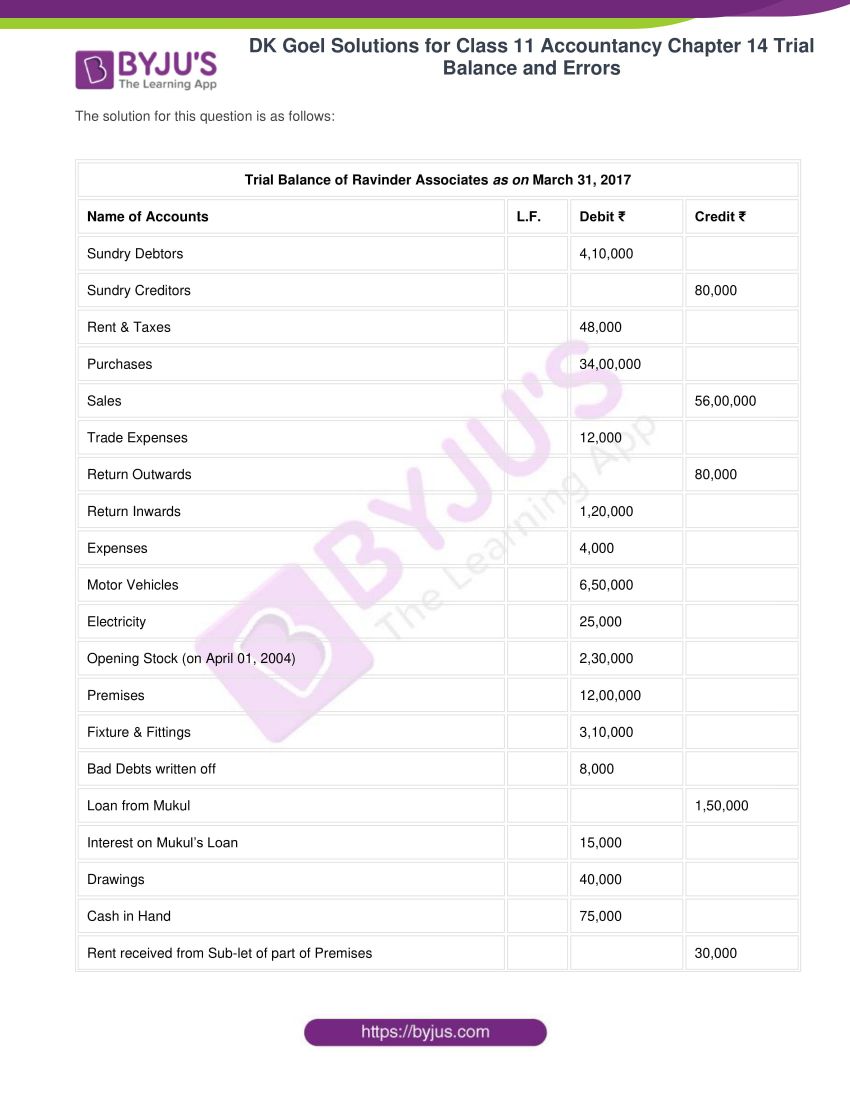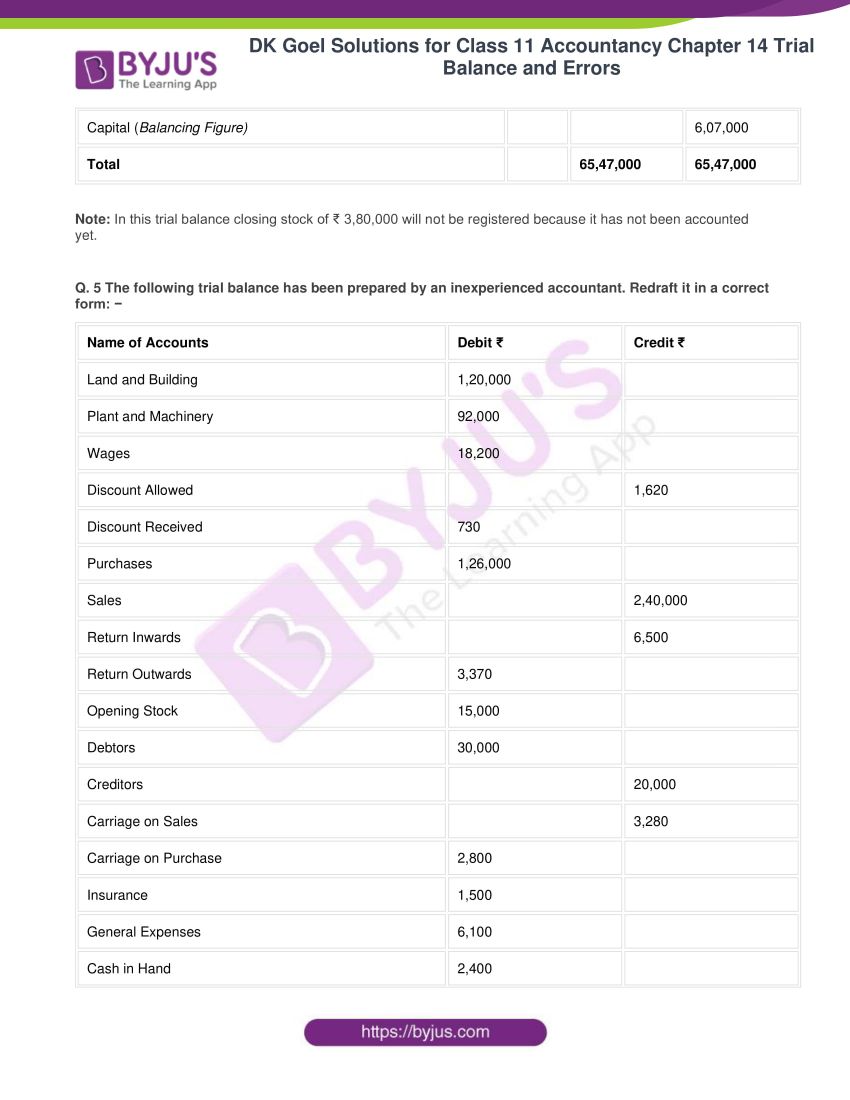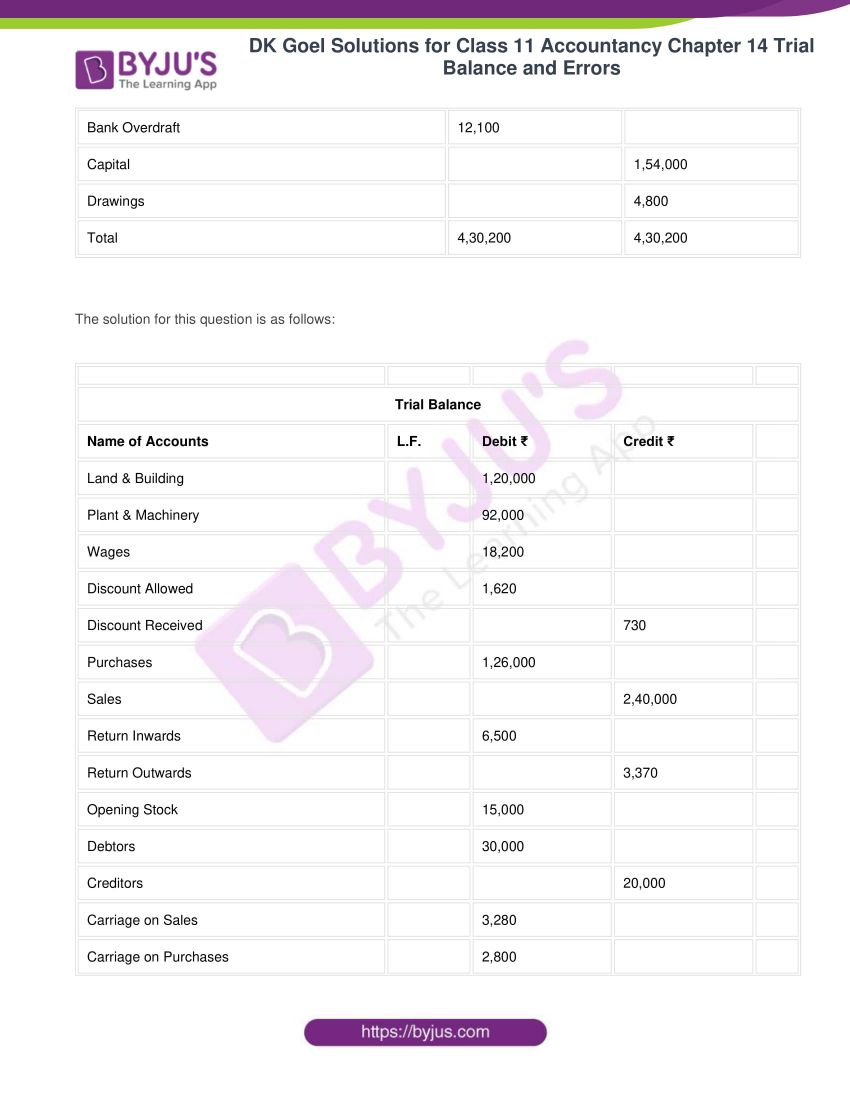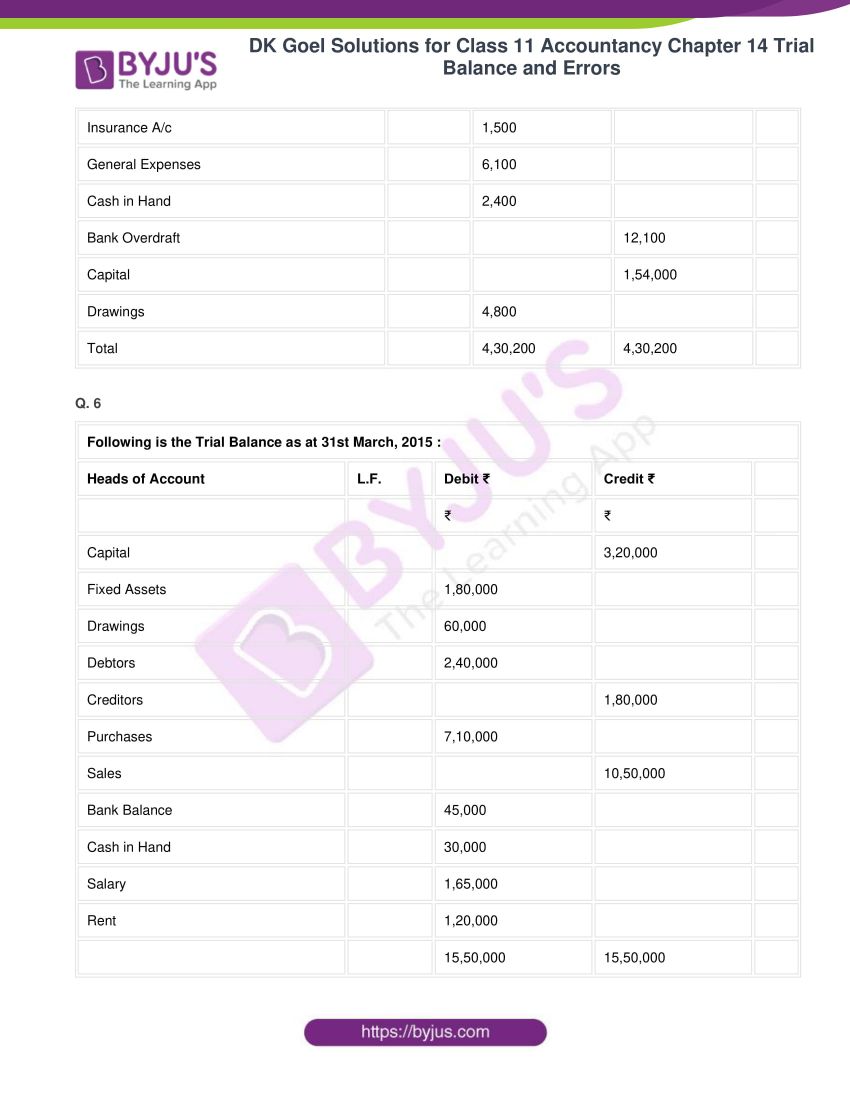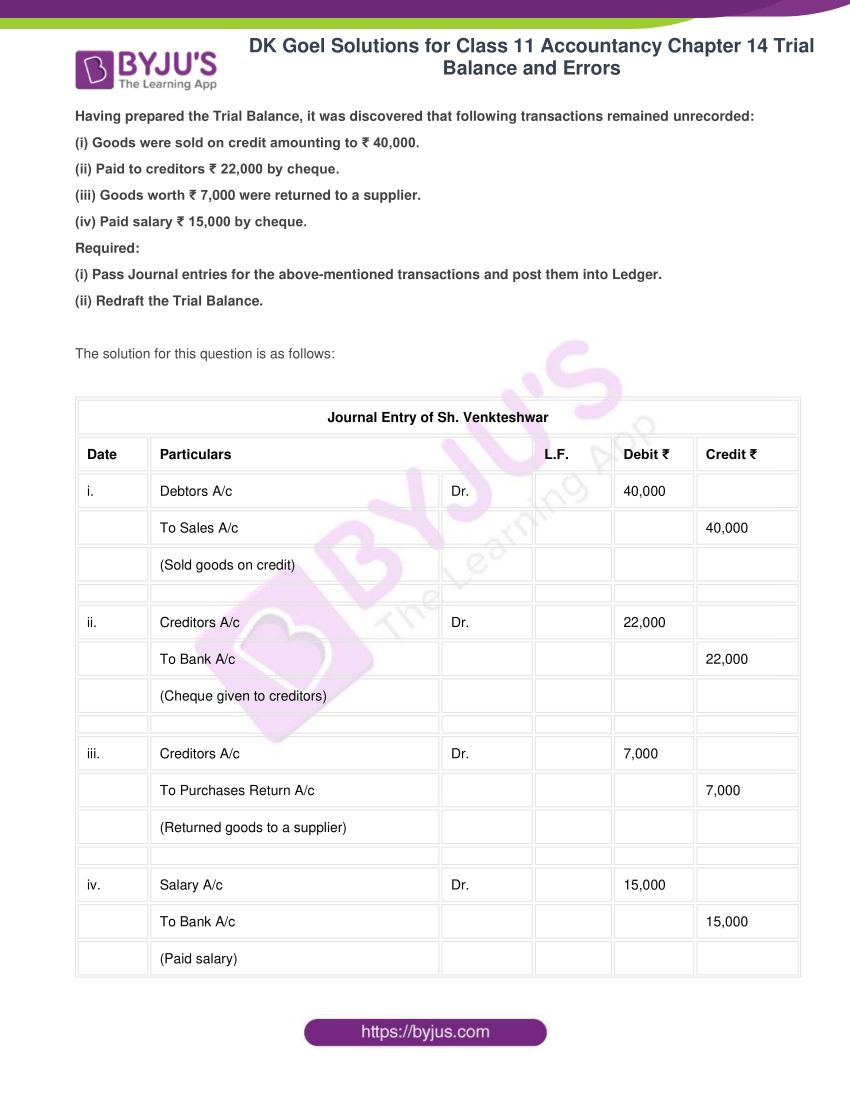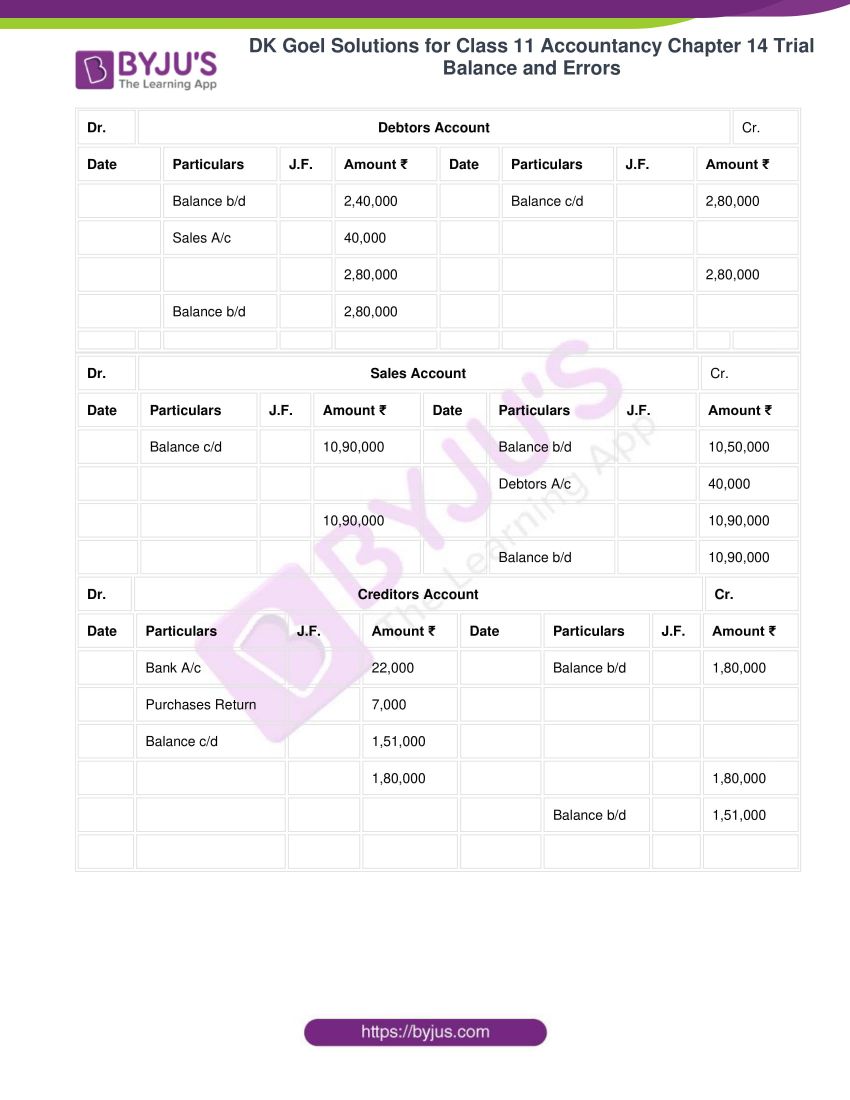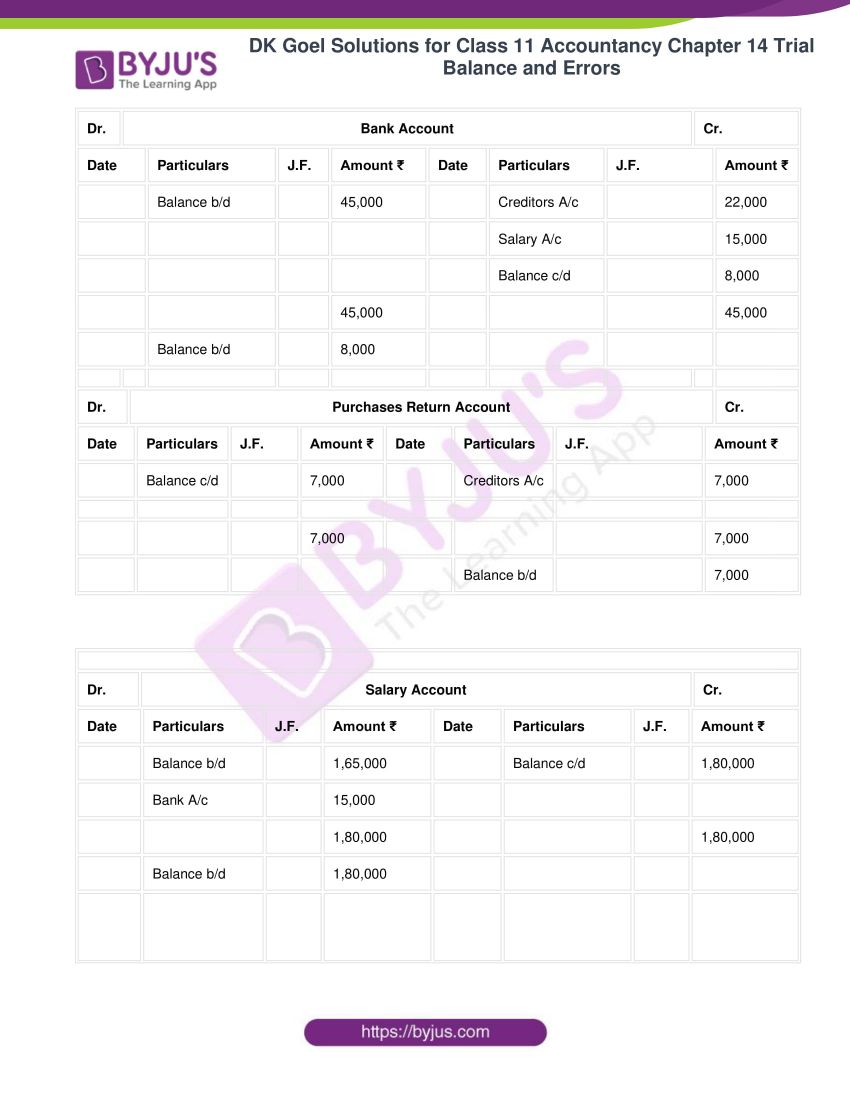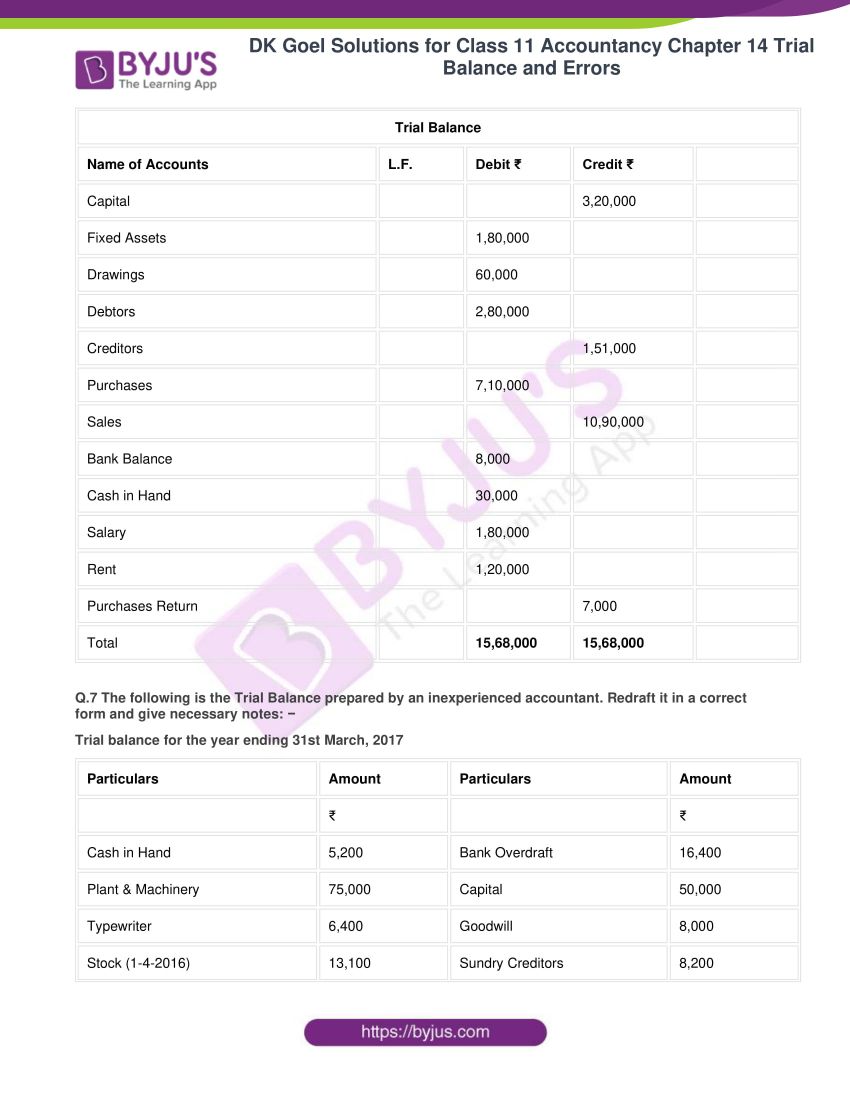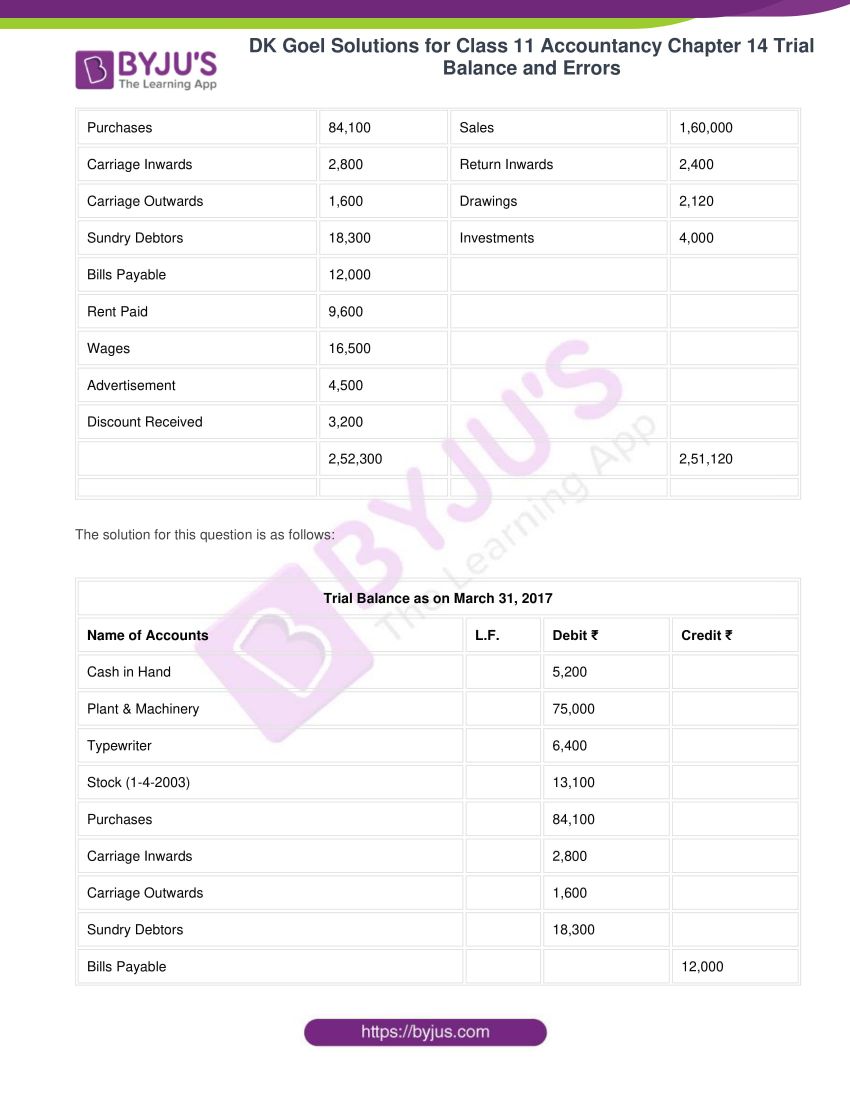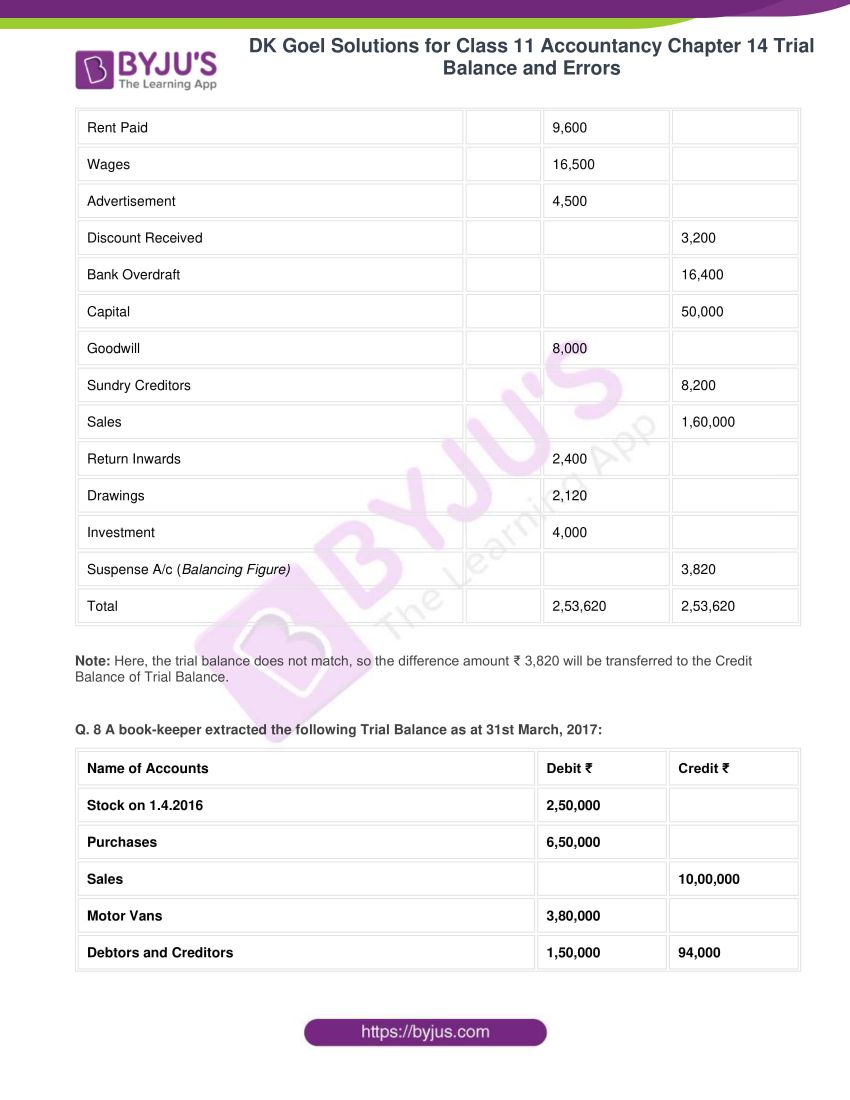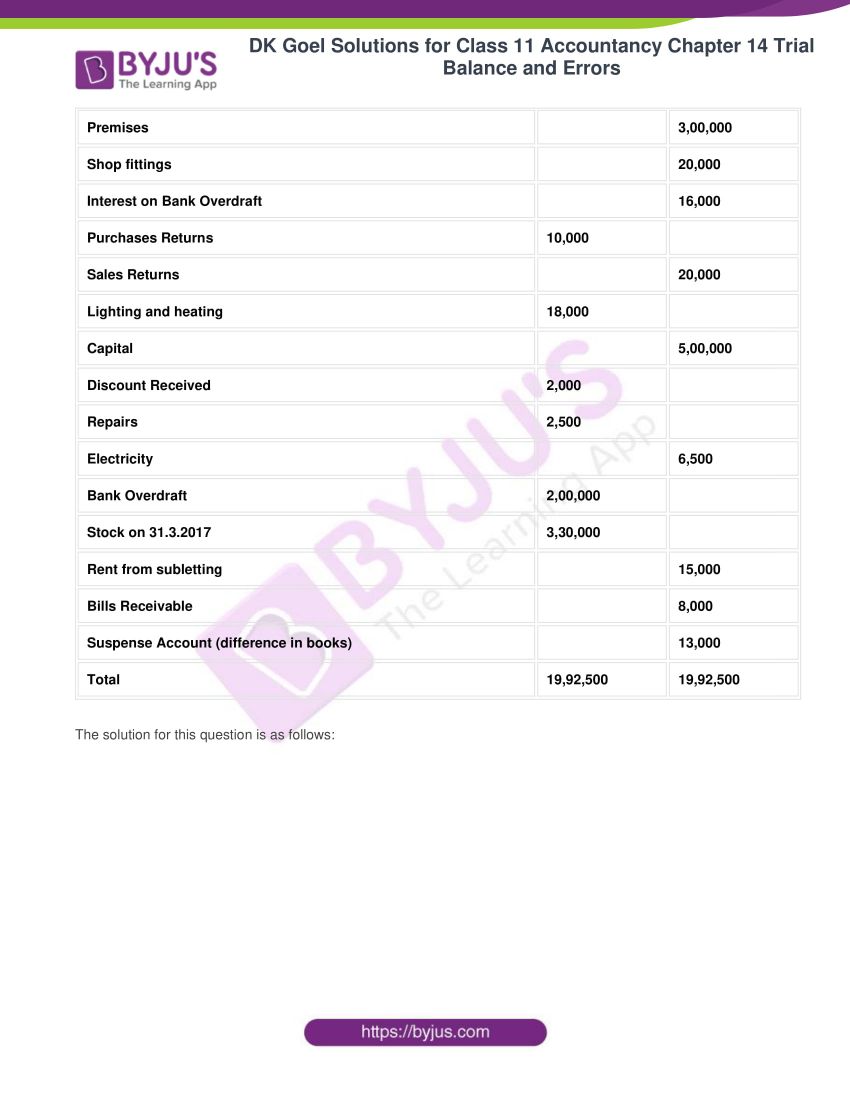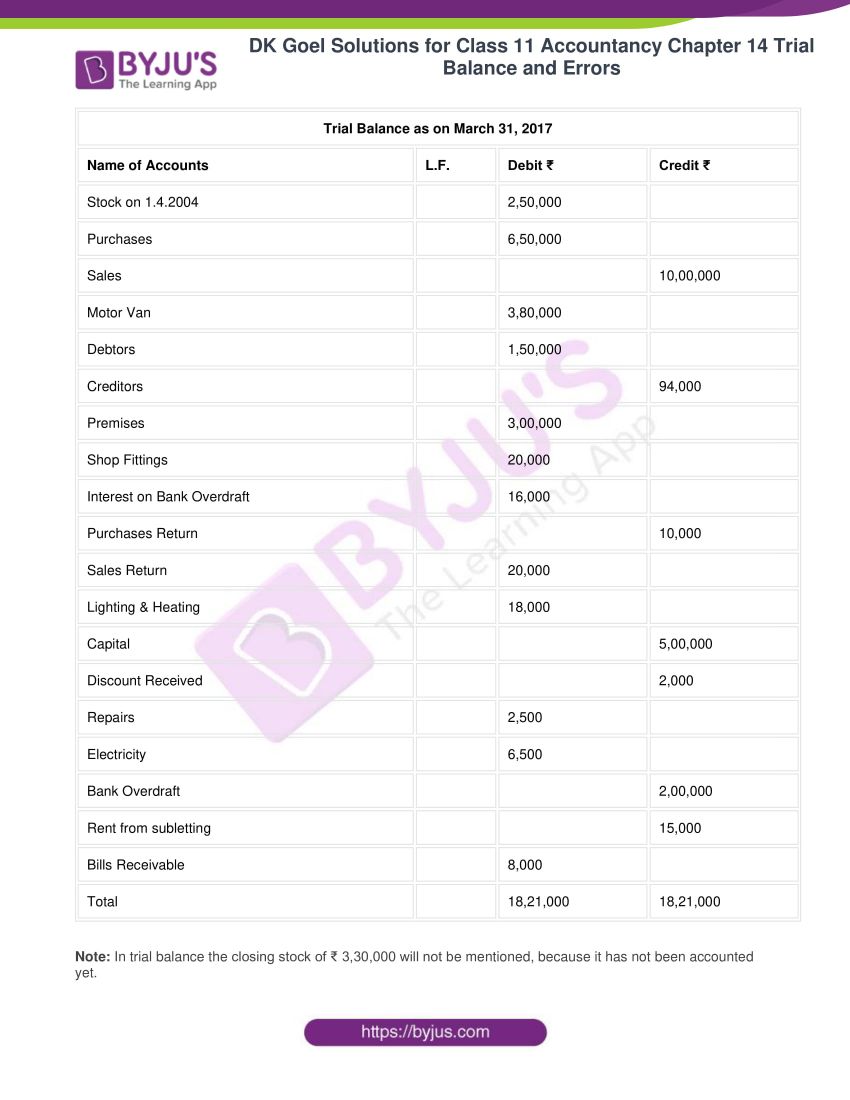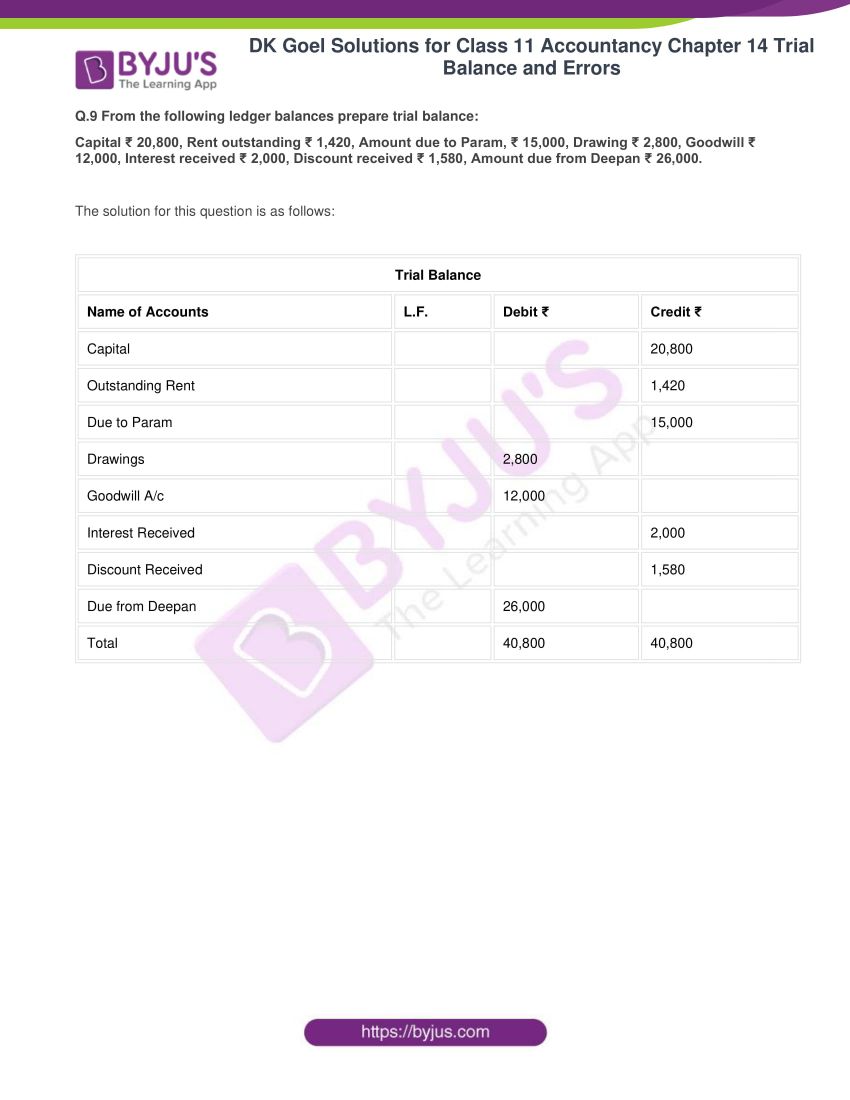 Also Check: DK Goel Solution for Chapter 15 Bank Reconciliation Statement
Stay tuned to BYJU'S for more DK Goel solutions, question papers, sample papers, syllabus and Commerce notifications.
Important Topics in Accountancy: