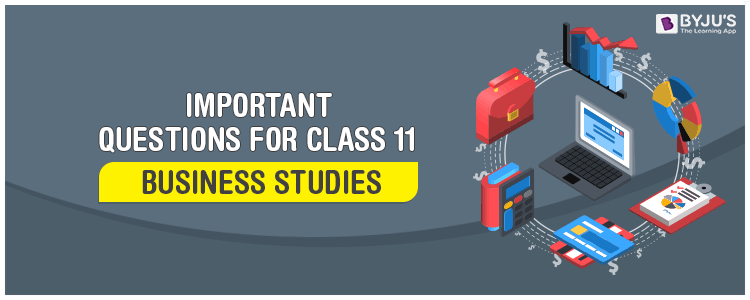 Important Questions for Class 11 Business Studies are outlined by the subject matter experts from the latest edition of CBSE books. It is recommended for the students to practice the given class 11 Business Studies chapter wise important questions with the answers. Learning these would definitely encourage the students to score good marks in their upcoming board examinations.
Chapter wise Important Questions for CBSE Class 11 Business Studies
Important Questions for other Commerce Subjects:
Stay tuned to BYJU'S for more CBSE Class 11 Business Studies Important Questions, question papers, sample papers, syllabus and Commerce notifications.
Trending Topics in Business Studies: