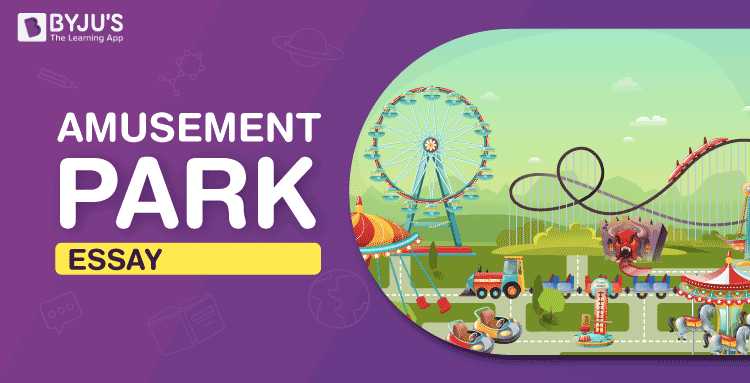 Amusement parks are a popular destination for families to enjoy the holidays. People often visit theme parks and amusement parks during their vacations. When it comes to spending time with your family, few things can top an amusement park. Whether you are a kid looking for excitement or an adult looking for a thrill, there will be something for everyone at an amusement park. This essay on amusement park helps children explore some of the benefits of visiting an amusement park and why people enjoy going there. Let us discuss how amusement parks provide fun and excitement for all ages and give families a chance to spend quality time together. Finally, there are a few tips on making the most of your visit to an amusement park and having the best experience possible.
Amusement parks are one of the most popular places globally, and for a good reason. They offer a great deal of entertainment for people of all ages, and people of any income level can enjoy them. In addition to providing a fun experience, amusement parks also play an essential role in developing children's motor skills and socialising with other community members. If children have never been to an amusement park, now is the time to make some plans and head out to one. In addition, amusement parks allow kids to explore different types of games, and we have explained them in an essay on a visit to an amusement park.
Table of Contents
Types of Amusement Parks
There are many amusement parks worldwide. However, all amusement parks have one common goal – to provide amusement and entertainment for their guests. BYJU'S short essay on amusement park helps children understand the world's different types of amusement parks.
Some amusement parks focus more on thrill rides, while others feature more family-friendly attractions. This essay discusses the different types of amusement parks and the interests that accompany them.
The first type of amusement park is the traditional amusement park. These parks are focused on thrill rides and games such as roller coasters and giant Ferris wheels. These parks typically have a wide variety of other rides, including carousels, swings, and mini-golf.
The second type of amusement park is the theme park. These parks are focused on a specific theme, such as pirates or dinosaurs. This allows visitors to explore an entire themed area with attractions related to a particular theme. Theme parks often feature a wider variety of rides than traditional amusement parks, including attractions based on movies or TV shows.
The third type of amusement park is the water park. These parks are focused on providing visitors with a wet environment to enjoy various water rides. Water parks often feature more family-friendly rides than traditional theme parks, including wave pools and water slides.
Tips to Visit an Amusement Park
After learning about the types of amusement parks, let us read an essay on a day at amusement park. When planning a day at an amusement park, here are a few things to keep in mind. Firstly, a single day at an amusement park can be quite expensive. Secondly, make sure you have plenty of time. Most amusement parks open at 9 am and generally stay open until 11 pm or midnight, so it is vital to plan your day accordingly.
Before starting from home to the amusement park, map your route. This helps avoid getting lost and saves time. Moreover, it is always fun to know where all the attractions are.
Tickets for most amusement parks can be bought online or in advance from many different ticket vendors for a comparatively lesser price, and you can save some money. This way, you can plan your visit around and avoid queues. Remember to double-check the prices of tickets before buying, and some amusement parks charge incredibly high fees during peak season.
It is hard for the little ones to imagine life without amusement parks. Something about the bright colours and laughter fills them with pure joy. This essay on a visit to an amusement park helps children know some interesting facts about different kinds of parks and improves their vocabulary. For more kids learning activities like GK questions, poems and stories, visit BYJU'S website.
Frequently Asked Questions
Do kids enjoy amusement parks?
Yes. Kids enjoy amusement parks. They love the rides, games and carnival food. Amusement parks are fun for kids because they can be out in the fresh air, make friends with other children who also like to have fun, and explore the surroundings.
What are the different types of rides at amusement parks?
The different types of rides at amusement parks are the Ferris wheel, funhouse, pendulum ride, dark ride, rollercoaster etc.
Related Links