Higher Mathematics is a fundamental discipline that finds application in various other science subjects. Therefore, Punjab Board Class 12 Maths Syllabus is designed to include all the topics such as Differential and Integral Calculus to equip the students to face the rigours of higher education. Topics such as Linear Programming and Mathematical Modelling prepares the students for higher study courses.
A thorough understanding of the syllabus goes a long way in ensuring the right preparations for the Punjab Board Class 12 exams. It will also help students to grasp the amount of effort required from an examination point of view and plan their academic year accordingly.
Students can refer to the links given below to access the PSEB Class 12 Maths Syllabus 2021-22. We have also provided a snapshot of the schematic distribution of Marks for the board paper for the students to refer, while preparing for the exams.
Schematic Distribution Of Marks For Board Paper 2021-22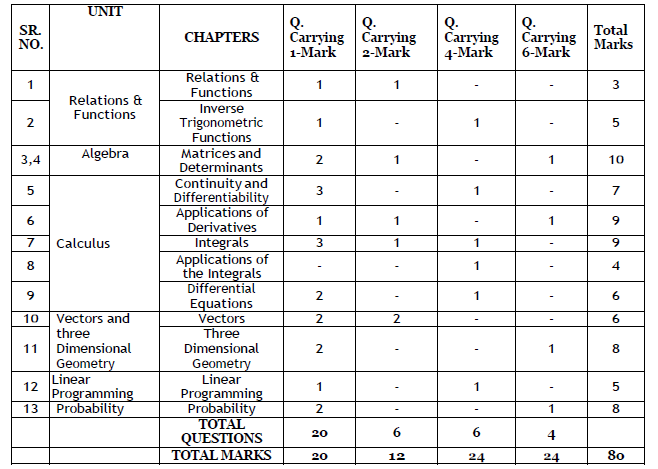 At BYJU'S, we are always trying to make it as much easier as it is possible for the students by providing all the information they need. Obtaining and publishing updated syllabus from official sources is a part of this endeavour. For further details about PSEB Exam Pattern, stay tuned to BYJU'S.
Students can also refer to the pseb 12 question paper and prepare for the exams.