Students who wish to be successful in any examination, should have a thorough knowledge of the subject. Since, the Punjab board conducts public examinations at matriculation, middle and senior secondary levels, we have provided here the sample papers for PSEB Class 8, as well. These pseb 8th class sample paper 2020 provided will give the students an insight into the exam pattern and type of questions asked. Solving these pseb model test paper 2020 will help to make the students more confident to face the exam.
The class 8 students who are looking for sample papers can pay a visit to our site, where we have compiled the Punjabi version of PSEB Class 8 Maths and Science Sample Papers. These Punjab Board Class 8 Sample Paper pdfs in Punjabi are also given as downloadable links in a table in this article.
Download Punjab Board Class 8 Sample Paper Free PDFs In Punjabi
Students can also get an overview of the question type and exam pattern from the marking scheme for Maths and Science given below in Punjabi:
Punjab Board Maths Model Paper Marking Scheme in Punjabi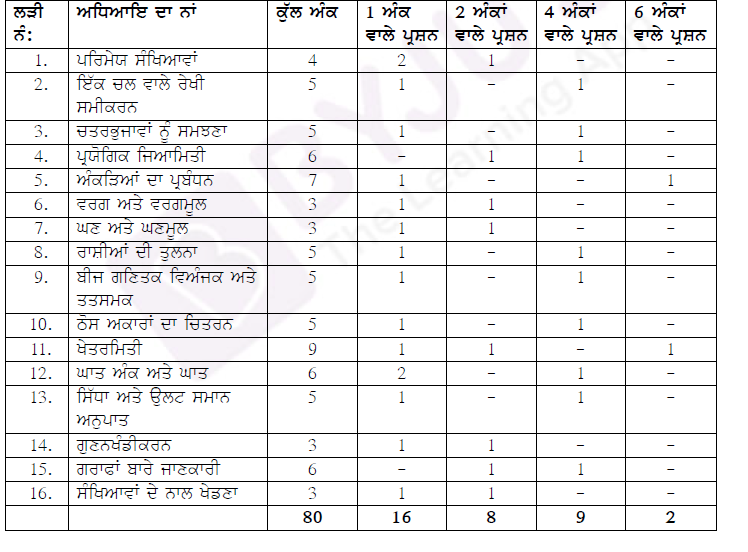 Punjab Board Science Model Paper Marking Scheme in Punjabi
Benefits of Solving Punjab Board Class 8 Sample Papers
Get an idea about the exam pattern from the sample paper
Practice the sample papers and be confident to face exams
Overview of the question types asked is given
Learn how to write the answers more effectively
Manage time more efficiently
Based on the same format as the previous year papers
Learn more about the Punjab Board and its resources like the PSEB Books from BYJU'S!