India is home to a wide range of natural habitats. Different varieties of birds are found in India. Students of class 1 can see birds flying in the sky. They can recognize the names of some of them as they have heard about them from their parents. To make students well versed with the topic on birds, we have provided the GK questions for Class 1 – Birds.
Attempting the GK questions for class 1 on birds will be an interesting activity for students. In the below pdf, pictures of birds are shown and students have to identify them. In some of the questions, features and characteristics of birds are given and based on that students have to find them. The list of the questions is provided below. Students can also download the GK questions PDF from the link below.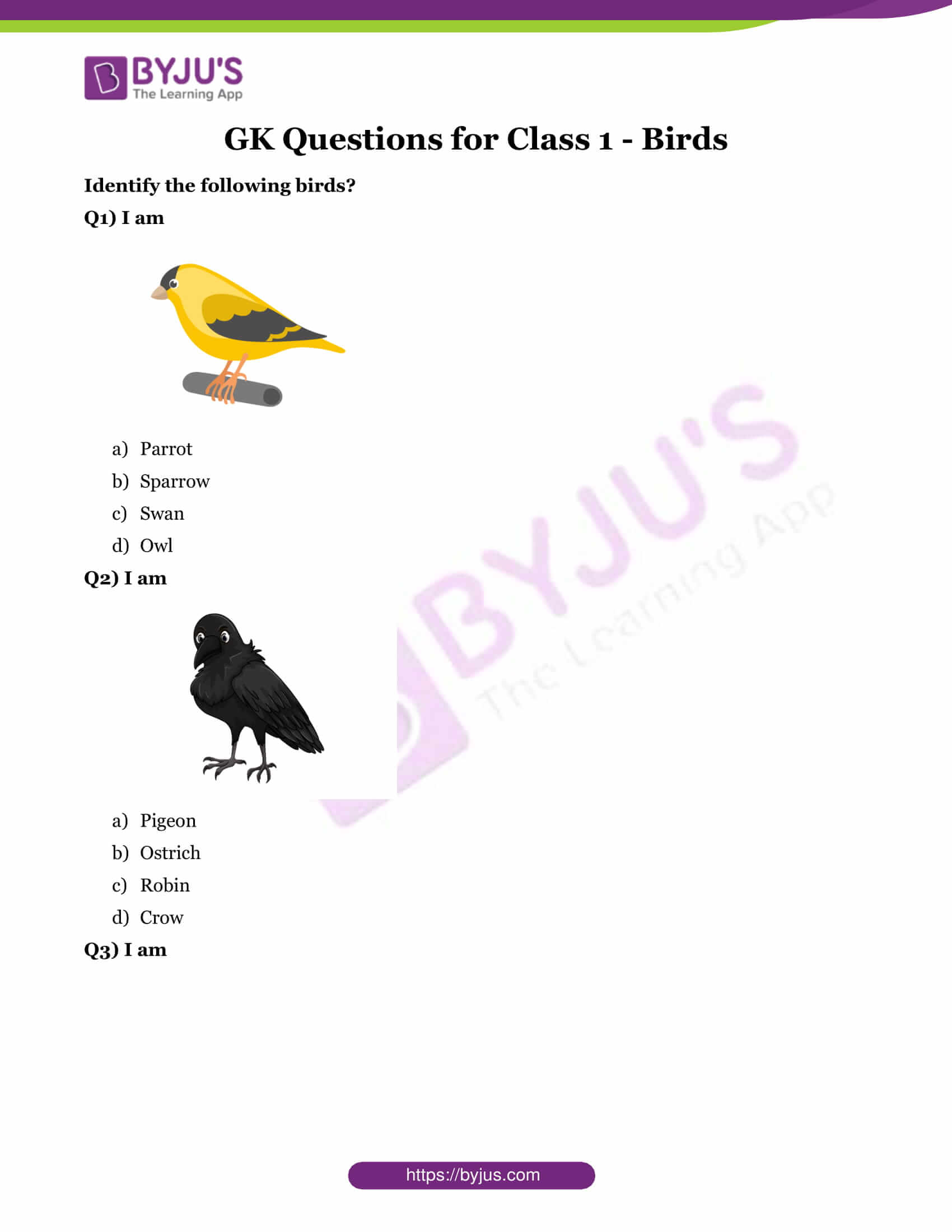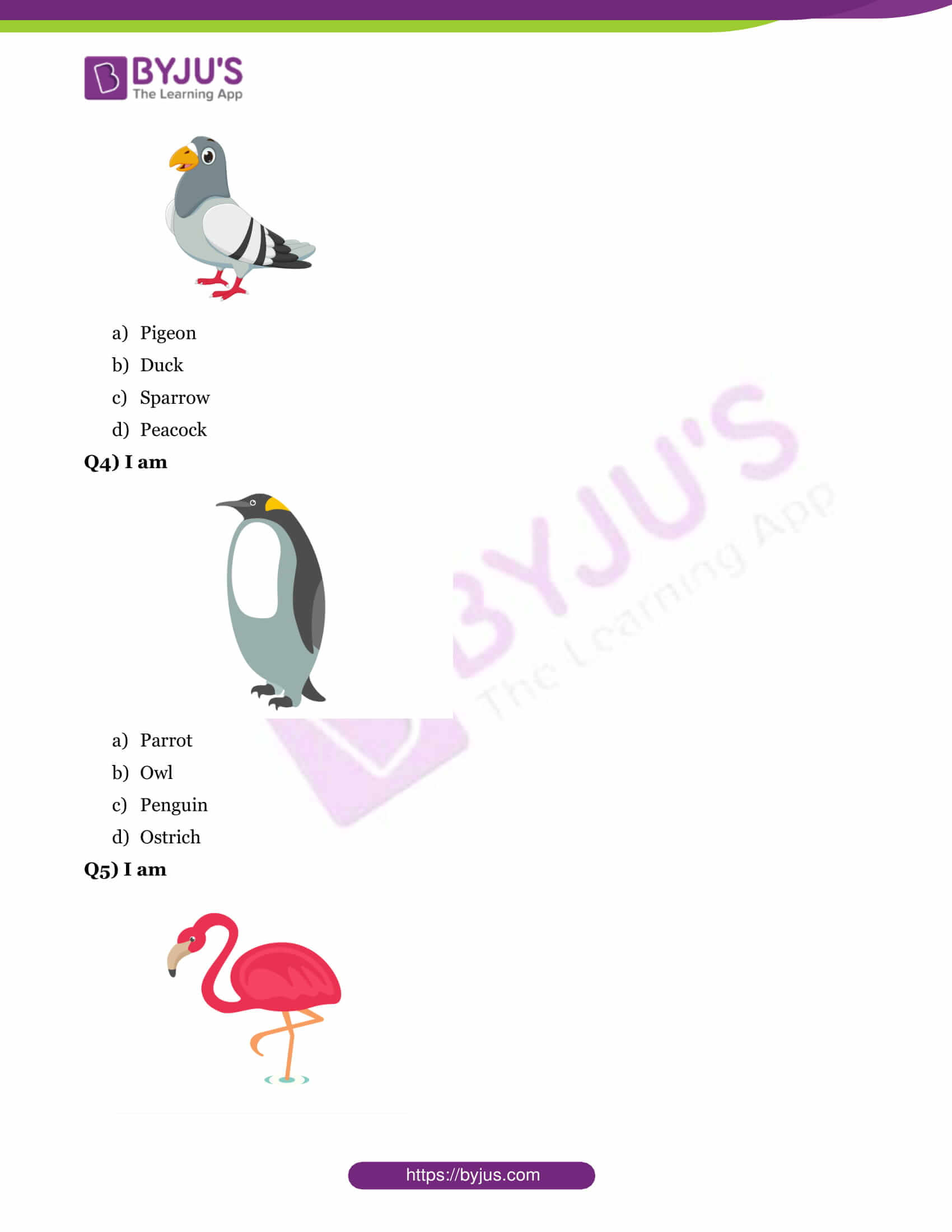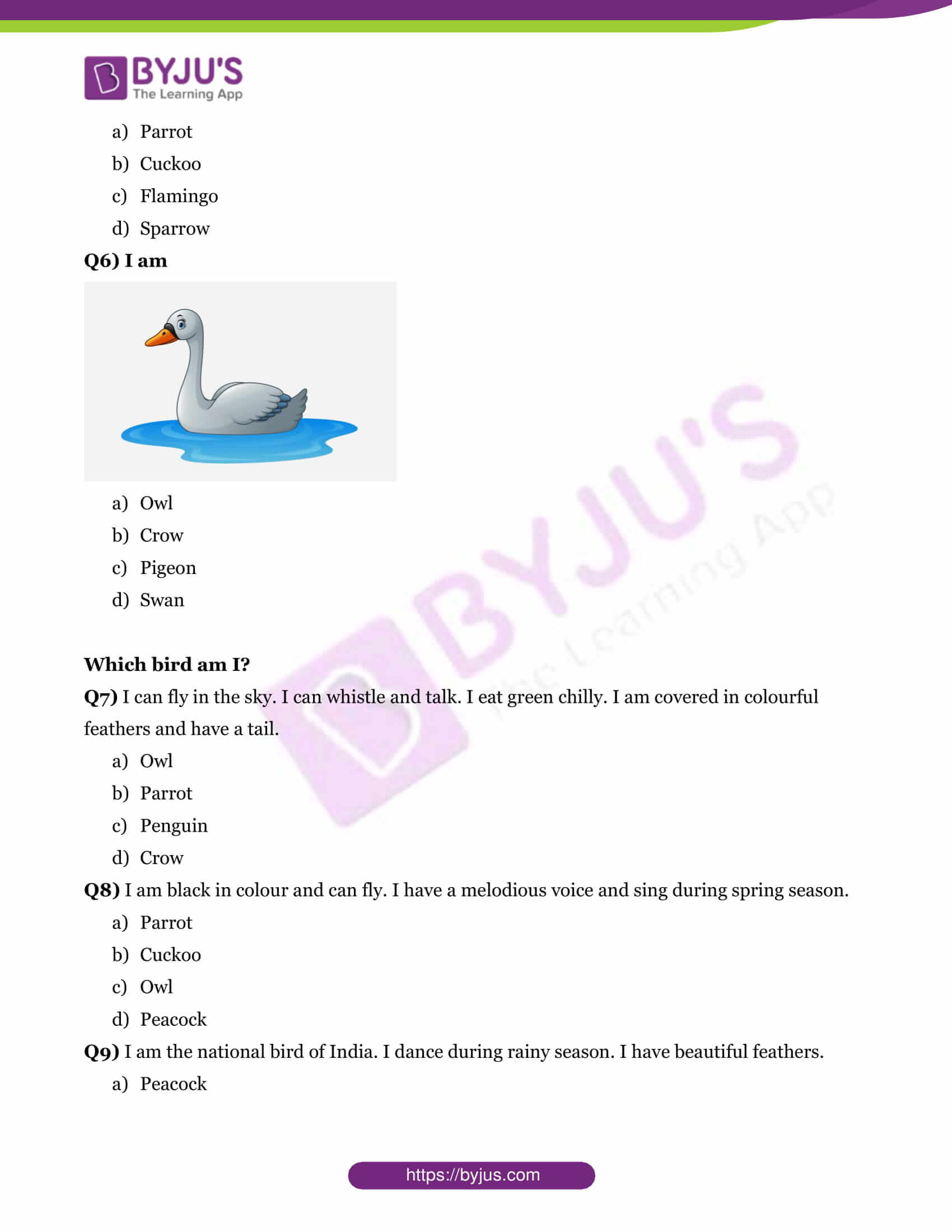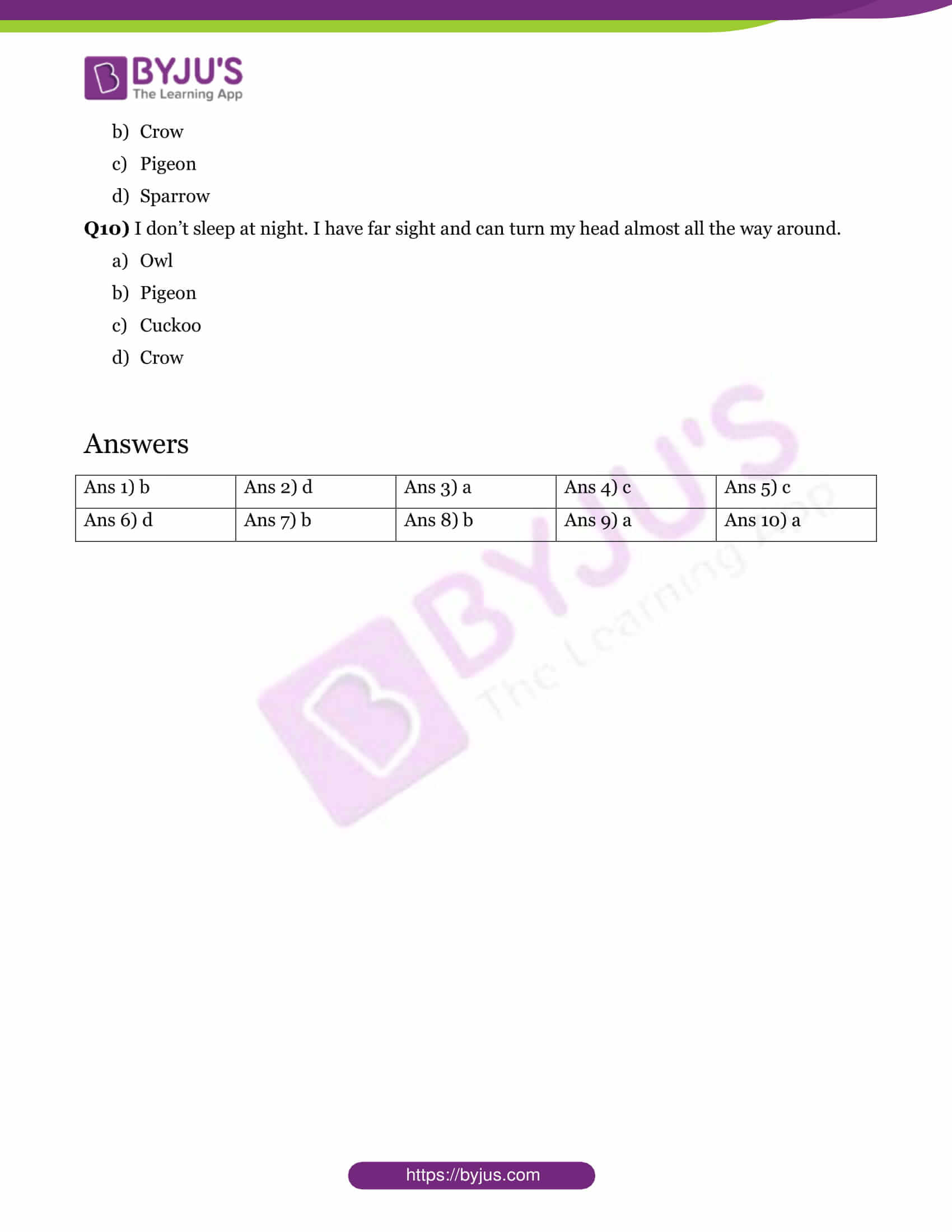 Identify the following birds?
Q1) I am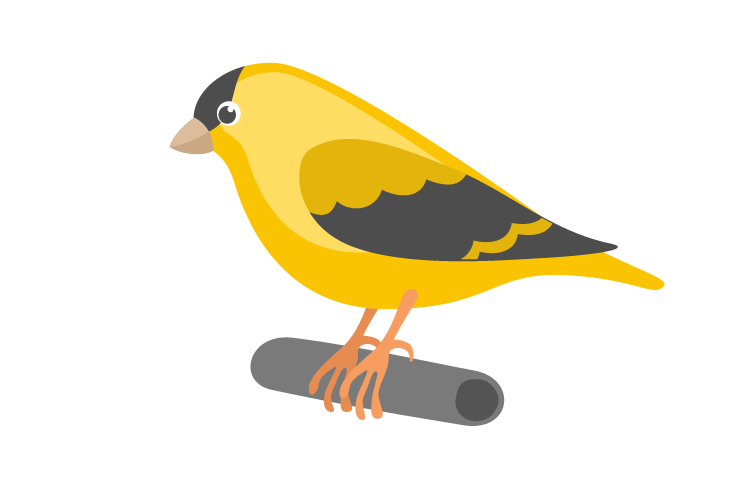 a) Parrot
b) Sparrow
c) Swan
d) Owl
Q2) I am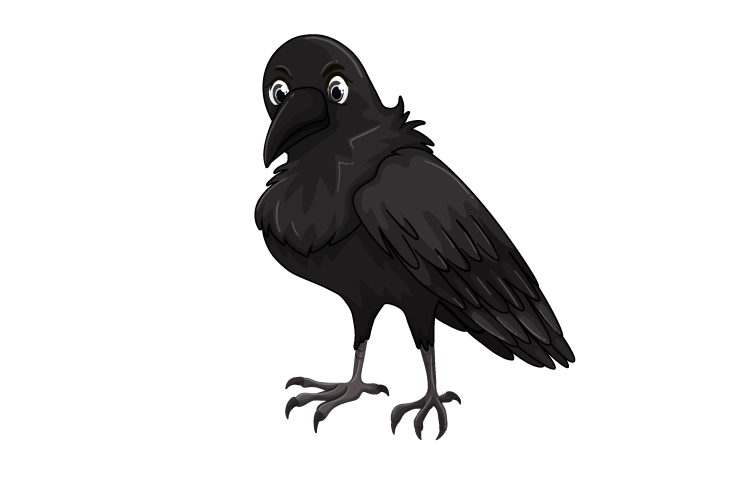 a) Pigeon
b) Ostrich
c) Robin
d) Crow
Q3) I am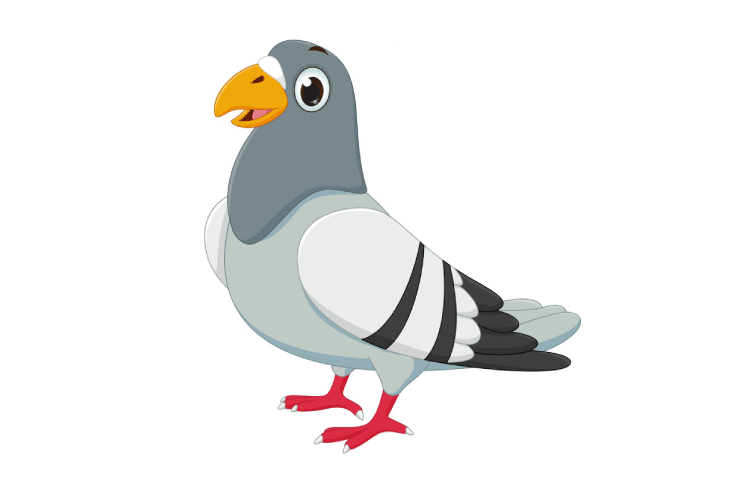 a) Pigeon
b) Duck
c) Sparrow
d) Peacock
Q4) I am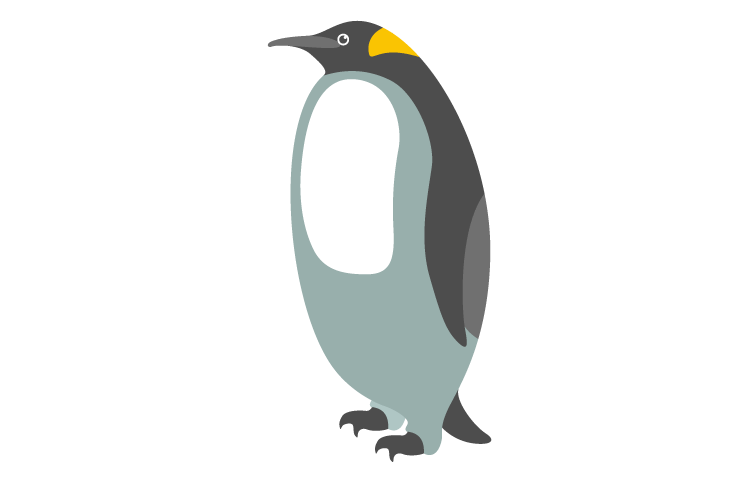 a) Parrot
b) Owl
c) Penguin
d) Ostrich
Q5) I am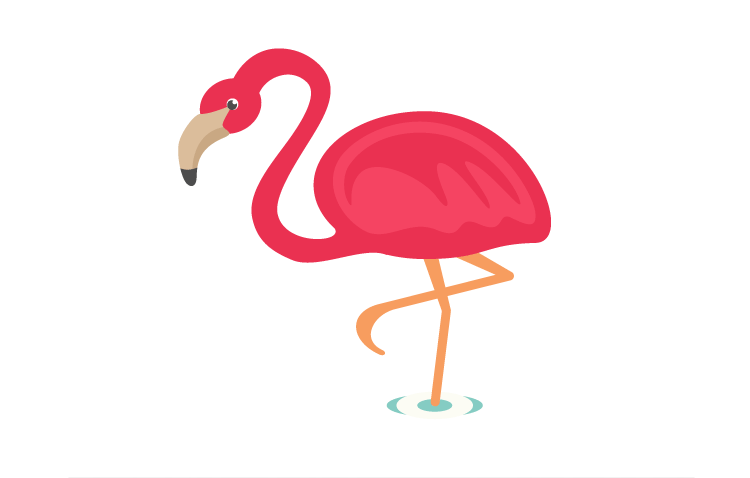 a) Parrot
b) Cuckoo
c) Flamingo
d) Sparrow
Q6) I am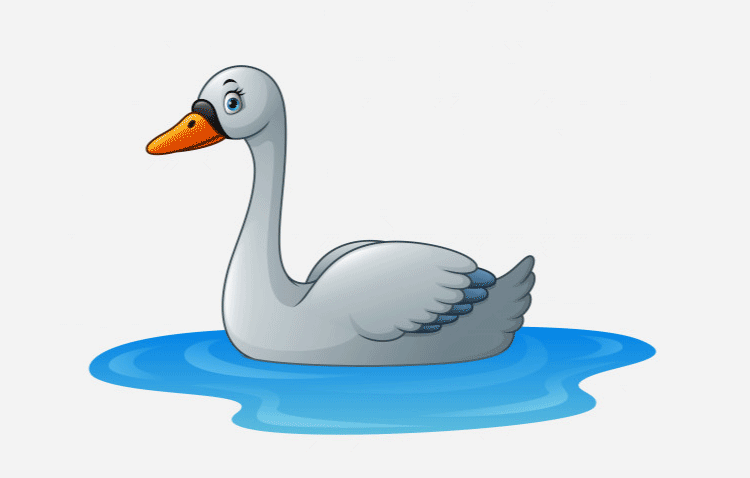 a) Owl
b) Crow
c) Pigeon
d) Swan
Which bird am I?
Q7) I can fly in the sky. I can whistle and talk. I eat green chilly. I am covered in colourful feathers and have a tail.
a) Owl
b) Parrot
c) Penguin
d) Crow
Q8) I am black in colour and can fly. I have a melodious voice and sing during the spring season.
a) Parrot
b) Cuckoo
c) Owl
d) Peacock
Q9) I am the national bird of India. I dance during the rainy season. I have beautiful feathers.
a) Peacock
b) Crow
c) Pigeon
d) Sparrow
Q10) I don't sleep at night. I have far sight and can turn my head almost all the way around.
a) Owl
b) Pigeon
c) Cuckoo
d) Crow
Answers
| | | | | |
| --- | --- | --- | --- | --- |
| Ans 1) b | Ans 2) d | Ans 3) a | Ans 4) c | Ans 5) c |
| Ans 6) d | Ans 7) b | Ans 8) b | Ans 9) a | Ans 10) a |
We hope this information has helped students in enhancing their General Awareness knowledge. Keep learning and download Disney BYJU'S Early Learn App for Class 1 to 3. Get interactive videos and solve questions in a fun-loving way.
Related Links: