Every person in the world needs a friend to share his/her joys and sorrows with. Our world would become boring if we don't have anybody to talk or share our life, laughter and grief with. A friend is one person who is our biggest support system. Our best friend is the person whom we call up at any time and he/she knows how to help and save us from a problem.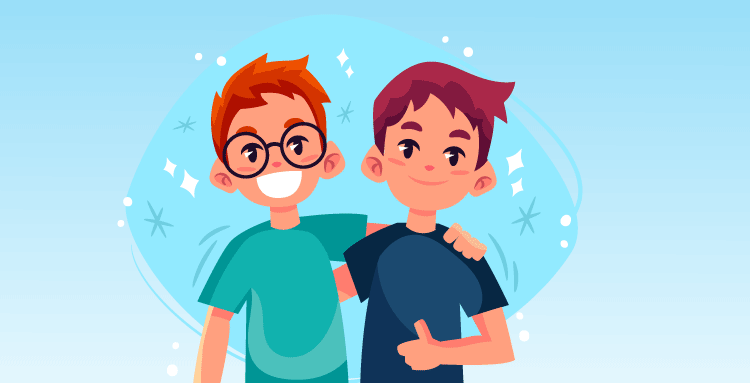 Essay on My Best Friend for Class 2
Everyone has a best friend and my best friend's name is Kshitij Singh.
He studies in class 2 at the same school and section as mine.
He is a tall and smart boy who is loved by everyone in my class.
He is a very bright student and always does his homework on time.
We study and sit in the class on the same bench side by side.
He helps me in my studies whenever I need help.
During break time, we share our tiffin and play games together.
We have a few things in common like we wash our hands before and after having food every day.
We are fond of listening to music and love watching the cartoon, Tom and Jerry after school.
Our favourite colour is blue and we both love eating ice-cream and potato chips.
I always pray that we remain best friends forever and God keep us safe always.
My best friend essay for class 2 is a topic of interest for every second-grader. A young kid who goes to school would definitely have a best friend at school about whom he/she would love to discuss and write a best friend essay for class 2. Here we bring you "my best friend paragraph for class 2" which is broken down into 10 lines that young kids can refer to while drafting an English essay on a similar topic.
We hope the above sample "My best friend essay for class 2" would help young kids to express their thoughts and views about their friend and write an essay on my friend for class 2 in simple terms. In order to explore more essay topics, you can download our kids learning app – Disney BYJU'S Early Learn and learn more.
More Essays for Class 2
Search Essays by Class