It is always easier to describe others as we tend to notice them more than we observe ourselves. However, more than knowing others, it's important to be self-aware. Here, we are going to discuss About Myself Essay for Class 2 kids.
When we are aware of ourselves, we can identify our strengths and weaknesses better. We respect ourselves as individuals. We would know and work on our areas of improvements. Being self-aware can even boost the confidence and productivity of an individual.
Given below are 10 lines on Myself in English for Class 2. You can download the Myself essay in PDF form by clicking the link provided below.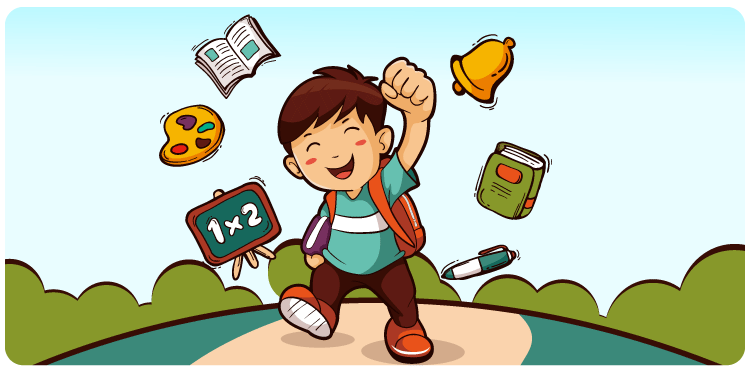 Myself Essay for Class 2
My name is Vedant Shukla.
I am 7 years old and I study in Class 2.
I study in Delhi Public School, Mumbai.
My father's name is Sanjiv Shukla and my mother's name is Nivedita Shukla.
My father owns a business and my mother is a teacher.
I have a younger sister. She is very sweet.
I like playing cricket and hide-and-seek.
I enjoy painting and reading storybooks.
I love watching cartoons and playing video games.
I am a very obedient and sincere boy.
Every human being on earth is unique. Not only in terms of appearance but also with respect to inherent characteristics. People think, work, talk, act, interpret, etc. in numerous ways.
Those were a few lines on Myself for Class 2 kids. There are many other frequently asked essays for Class 2.
If you wish to get more of such amazing and simple essays as well as other resources for your little one, consider us your one-stop solution. Just download India's most admired kids learning app- Disney BYJU'S Early Learn and gift him/her the world where learning is fun!
More Essays for Class 2
Search Essays by Class