What are Financial Statements?
Financial statements are written documents that transmit the financial activities and conditions of a trading concern or entity and comprise of 4 major elements. Financial statements are usually meant to furnish the financial data of the enterprise in question as precisely and concisely as feasible for both the enterprise and for the readers. Financial statements for trading concern normally comprise balance sheets, statements of retained earnings, cash flows and income statements but might need further elucidated acknowledgments relying upon the appropriate accounting groundwork. Financial statements are audited by government firms, accountants, agencies, etc. to make sure the certainty and for tax, financing or investing intentions.
Types of Financial Statements
The financial statements normally comprise of 2 statements. Namely:
Statement of profit and loss
These are needed for external reporting and for internal requirements of the management like decision-making, control, and planning. Apart from these factors, we must be aware of the movements of changes in the financial position of the enterprise and funds. For this intention, a statement of changes in the financial position of the enterprise or a cash flow statement is outlined.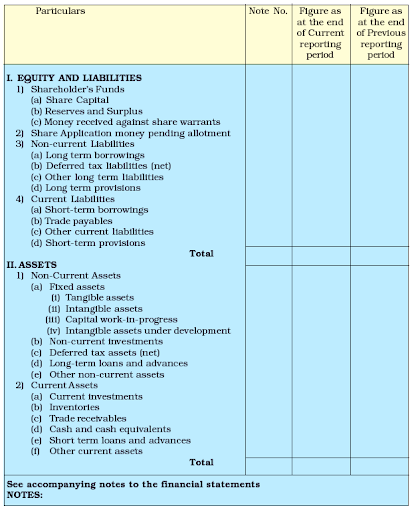 The above mentioned is the concept, that is elucidated in detail about the Types of Financial Statements for the class 12 Commerce students. To know more, stay tuned to BYJU'S.