The CAPF eligibility rules and conditions are set by the Union Public Service Commission.
The full form of CAPF is Central Armed Police Force. The CAPF examination is conducted to recruit Assistant Commandant (Group A) Officers in seven Police Organization of India. Candidates can check the detailed information on CAPF Exam over here.
The UPSC CAPF 2023 Notification and application form for UPSC CAPF Exam 2023 was released on its official website on 26th April 2023.  The latest CAPF notification states that a total of 322 vacancies are available for interested candidates.
Given below are the UPSC CAPF exam dates 2023:
UPSC CAPF Exam Dates 2023

Official Notification

26th April 2023

Online Application

26th April 2023

UPSC CAPF Written Exam Admit Card

July 2023

UPSC CAPF Written Exam

6th August 2023

UPSC CAPF Written Exam Result

To be notified

UPSC CAPF Admit Card for Physical & Medical Examination

To be notified
Aspirants of CAPF AC must keep track of UPSC CAPF Admit Card for relevant details and updates.
Aspirants of Assistant Commandant post, UPSC CAPF Exam must be well aware of Central Armed Police Force eligibility conditions before registering for the examination.
This article will upkeep you with the important UPSC CAPF eligibility criteria, scroll down.


CAPF Eligibility Criteria – Assistant Commandant Exam
Candidates applying for the CAPF exam 2023 should ensure that they fulfil all the CAPF exam eligibility conditions applicable.
The admission of candidates at all the stages is purely provisional subject to satisfying UPSC eligibility for CAPF exam.
Eligibility conditions are verified with reference to original documents only after the candidate has qualified the Interview round.
The UPSC CAPF eligibility criteria include the following:
Nationality
CAPF Educational Qualification
CAPF Age Limit and relaxation
Physical and Medical Standard Test
CAPF UPSC Eligibility- Nationality
To be eligible for CAPF exam 2023 a candidate must be a citizen of Indian National. Those who belong to the nationality of Bhutan and Nepal are also deemed eligible for Union Public Service Commission Central Armed Police Force exam.
Applicants who hold the nationality of any other country does not satisfy the Central Armed Police Force eligibility condition. Such candidates can take the CAPF exam only if they have been given the consent of the Central Government that must be expressed in writing to be considered.
CAPF exam eligibility does not put any condition on sex i.e. both male and female are eligible to take UPSC CAPF Assistant Commandant Exam provide they fulfil the conditions given in medical standards.
UPSC CAPF Eligibility- Age Limit
The official Notification of UPSC CAPF AC exam states that no applicant must be younger than 20 years and older than 25 years of age.
Simply, candidates who are born not earlier than 2 August 1995 and not later than 1 August 2002 (as per the CAPF 2022 notification) satisfies UPSC CAPF eligibility condition.
Candidates belonging to certain reserved category enjoys certain relaxation on the above mentioned CAPF age limit. Let's take a look at it:
For candidate belonging to SC/ST category maximum up to 5 years is relaxed;
Up to a maximum of 3 years is relaxed in case of candidates belonging to OBC category provided they are eligible to avail the reservation applicable to such candidates.
Maximum of 5 years for Ex-Servicemen and Civilian Central Government Servants in accordance with the existing instructions of the Central Government.
For candidates who are ordinarily been domiciled in the State of Jammu & Kashmir are allowed a maximum of 5 years of age limit relaxation provided they have lived in the state during the period from 1st January 1980 to the 31st December 1989.
UPSC CAPF Age Limit and relaxation:
CAPF eligibility in terms of Age Limit and Relaxation
Categories
Max Age
General
25 years, No relaxation
OBC*
25 years Plus 3 years i.e. 28 years
SC/ST
25 Years plus 5 Years i.e. 30 Years
J&K Domiciled
25 Years Plus 5 Years i.e. 30 Years
Ex-Servicemen Commissioned officer
25 Years plus 5 years i.e. 30 years
Civilian Central Government servants
25 Years plus 5 years i.e. 30 years
Note- Candidates belonging to SC/ST and OBC categories who are also covered under any clause such as Civilian Central Government Servants/Ex-Servicemen and persons domiciled in the State of J&K, will be eligible for the total age-relaxation in both the categories.
Merely fulfilling the nationality and age limit would not suffice the candidature for CAPF exam. Candidates also have to meet the minimum educational qualification to qualify the UPSC CAPF eligibility.
Do you fulfil the UPSC CAPF eligibility conditions? Then, give a boost to your preparation with –  
Assistant Commandant Eligibility- Educational Qualification
Candidates who wish to take UPSC CAPF exam must fulfil the following academic qualification to pass Assistant Commandant eligibility criteria.
Candidate must hold a bachelor's degree in any discipline to qualify the minimum qualification criteria in CAPF exam eligibility.
Broadly the Assistant Commandant eligibility under academics qualification goes as under:
A Bachelor's degree from any University recognized by the Government or incorporated by an Act of the Central or State Legislature in India.
Other educational institutions declared to be deemed as a University under Section-3 of the University Grants Commission-UGC Act, 1956 or established by an Act of Parliament are also acceptable.
Candidates, who have appeared in the graduation examination and are waiting for their results, can also apply for UPSC CAPF Exam. But, the admission to CAPF exam would be provisional until the proof of passing the examination after qualifying the CAPF exam is not produced.
Candidates who possess professional/ technical qualifications recognised by Government as equivalent to a professional and technical degree would also qualify the academic qualification criteria in Assistant Commandant eligibility.
There are some exceptions in which a candidate who does not have any of the above-mentioned qualifications are provisionally qualified by UPSC, provided they have passed an examination conducted by the other Institutions, whose standard justifies the UPSC CAPF eligibility.
Candidates also have to pass the physical and medical standard test besides the above- mentioned criteria to qualify CAPF eligibility.
Physical Standard Test and Medical Test
For admission to UPSC CAPF Assistant Commandants Exam, candidates must meet below mentioned Physical and Medical Standards.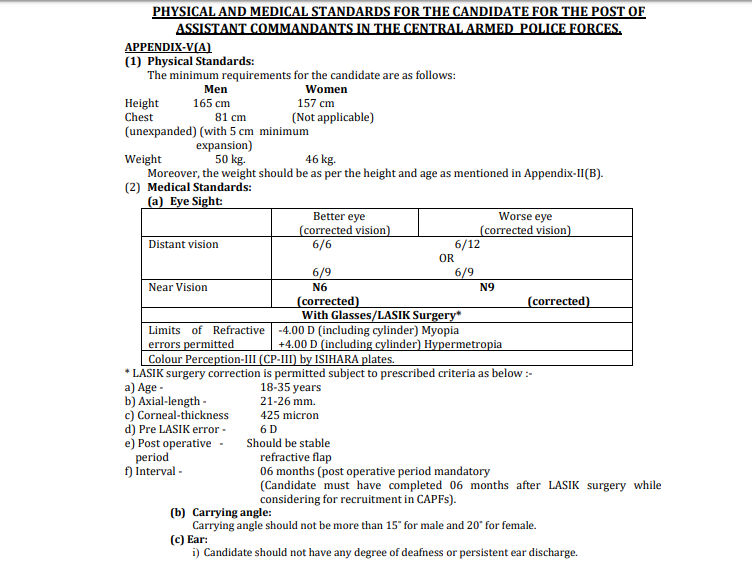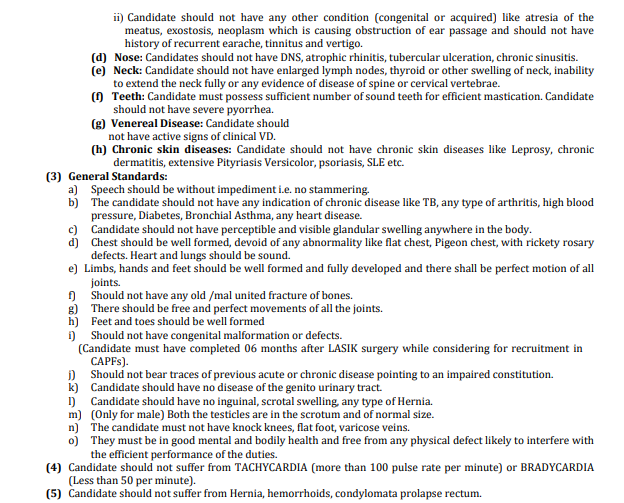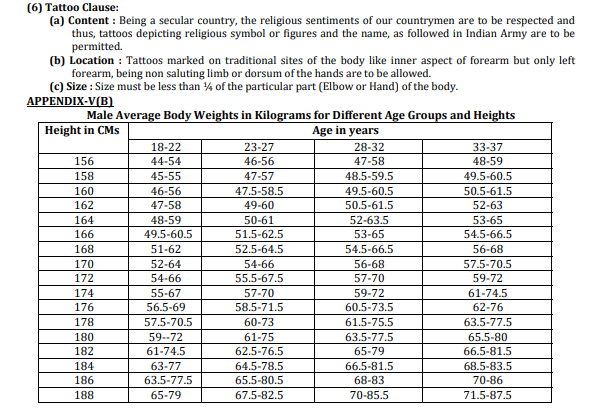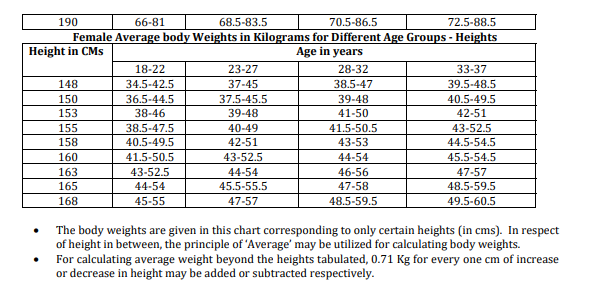 Restrictions on CAPF Assistant Commandant eligibility
There are certain conditions as to which a candidate is not allowed to take UPSC CAPF Assistant Commandant exam 2023.
A candidate who has already been selected for Central Armed Police Force of an earlier CAPF exam will not be eligible to appear at a subsequent exam for the same post in the CAPF.
A candidate who is employed in any Government Service whether in temporary or permanent capacity or as work charged employees other than daily or casual rated employees or those who are serving under any Public Enterprises must submit an undertaking.
The undertaking produced must state that they have informed in writing to their Head of Department/office that they have applied for UPSC CAPF exam.
In case of any failure or if the employer of the candidate withhold the permission to appear for the exam then, the decision of UPSC regarding application acceptance and candidates CAPF eligibility will be final.
Candidates can check in-depth information on CAPF recruitment over here.
UPSC CAPF Assistant Commandant eligibility highlights
Candidates have to satisfy the following to qualify the UPSC CAPF eligibility criteria:
CAPF eligibility for Assistant Commandant Exam 2023
Nationality
Any Male or Female who is a citizen of India.
UPSC Age limit for CAPF AC exam
Minimum Age is 20 Years;

Maximum Age is 25 years;

UPSC Age limit relaxation for CAPF AC exam
SC/ST: 5 years

OBC(reservation applicable): 3 years

Ex-servicemen/Civil Central Government Servants: 5 Years

J&K Domiciled: 5 years

Educational Qualification
A bachelor's degree from any Government recognised University Or Deemed to be University
Physical and Medical Test
Varies as per the gender of the candidate
Related Links:
Candidates can also check the difference between Indian Army & CAPF in the given link.
Aspirants of other government exams can go through eligibility conditions and other detailed information.

Frequently Asked Question – UPSC CAPF Eligibility
Q1
Q.1. What is the restriction for government employees on CAPF eligibility?
Ans. Any government employee whether working permanent or temporary or any person working in any Public enterprise have to submit an undertaking in order to be eligible for the CAPF exam.
Q2
Q.2. What is the age limit criteria for CAPF examination?
Ans. Candidates willing to appear for the UPSC CAPF 2022 exam must not be less than 20 years of age neither more than 25 years.
Q3
Q.3. Can a 12th pass candidate apply for CAPF Assistant Commandant Post?
Ans. As per the official notification of CAPF exam, any candidate willing to fill the CAPF Application Form must possess a graduation degree from a recognised university.
Q4
Q.4.What is the last date to apply for UPSC CAPF 2023 exam?
Ans. The official Notification of UPSC CAPF 2023 was released on April 26th 2023.  The last date to apply for CAPF exam is 16th May 2023.
Q5
Q.5. What is the age relaxation given to Jammu & Kashmir domiciled candidates?
Ans. Candidates who are domicile of Jammu and Kashmir have 5 years of age relaxation for to apply for CAPF exam.
Q6
Q.6. What is the number of attempts allowed for UPSC CAPF?
Ans. There is no such specific number of attempts for CAPF exam is mentioned in the notification, just the age limit i.e. till 25 years candidates can appear for the CAPF exam as many times as they wish to. However, the maximum age limit is relaxed for reserved category candidates.
Q7
Q.7. Is there any eligibility conditions for CAPF exam based on candidates' gender?
Ans. CAPF exam eligibility does not put any condition on sex i.e. both male and female are eligible to take UPSC CAPF Assistant Commandant Exam provide they fulfil the conditions given in medical standards.