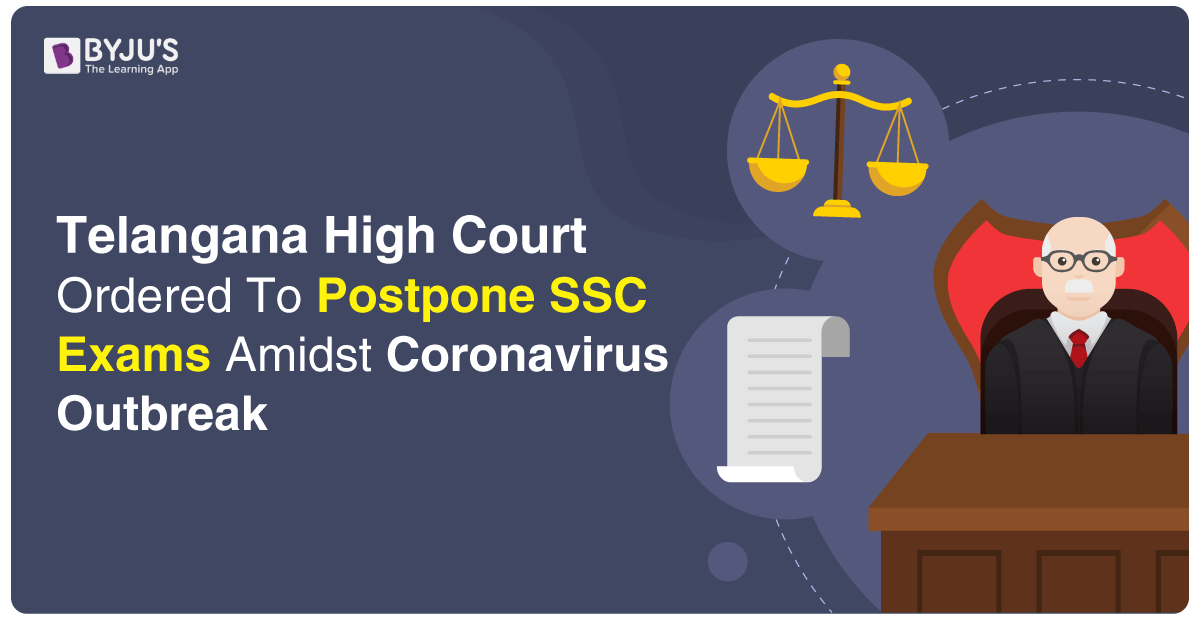 Since the lockdown period was extended till April 14 from the earlier said deadline of 31 March 2020 in the State, the Telangana Government has further postponed the Secondary School Certificate (SSC) examinations. According to the rescheduled timetable, the examinations were to begin on 31 March and conclude on 6 April 2020.
The exams  that had commenced on 19 March were deferred following the Telangana High Court direction to the Government to postpone the exams till 30 March, owing to Covid-19 concerns. Rescheduled dates are expected to be intimated later.
Due to coronavirus outbreak, the Telangana High Court on Friday ordered the State Government to postpone 10th class examinations. The SSC exams began on March 19 and were scheduled to continue till April 6, 2020. As per the court's order, the exams that were scheduled for March 21 will be held, but the remaining would be postponed till after March 31.
Meanwhile the exams for intermediate students, ie., classes 11 and 12, are getting over on March 23 and neither the court nor the petition made a mention about them. A decision will be taken on remaining exams to be held from March 30 to April 6 in due course, depending on circumstances, the High Court said.
On Wednesday, while announcing a slew of measures to tackle the coronavirus threat, Chief Minister K Chandrasekhar Rao said 10th class examinations would be held under proper precautionary measures.
As the exams are postponed students can revise the Class 10 syllabus by practicing Telangana Board Class 10 previous year papers by downloding it from BYJU'S website.