What is Cancer?
Cancer is a deadly disease which is capable of endangering any part of the body. There are more than 100 types of cancer.
Mouth cancer, also called as the oral cancer. It develops either in the tissues of the mouth or throat and effects lips, teeth, tongue and the other parts of the cheeks, Anybody is susceptible to mouth cancer.
Mouth cancer is a type of cancer, which is common in people over the age of 40 particularly men but lately, it has become more common in younger patients and in women. The symptoms of this cancer vary with their stages and one can begin treatment from early stages of mouth cancer. This syndrome is very common and especially in India, According to the latest report, India constitutes to 86% of patients reported mouth cancer. A staggering amount of 75,000 to 80,000 new cases of mouth cancer is emerging in India every year.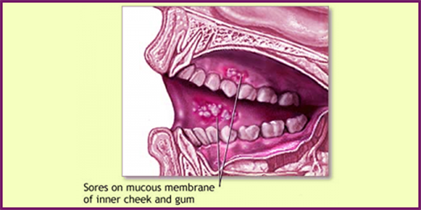 What are the causes of mouth cancer?
The most common reasons for the causes of mouth cancer are the use of tobacco, cigar, pipe smoking, cigarette, and alcohol. There are other ethnic habits like gutkha, betel quid, which are very dangerous and are common especially in India. There are few genetic factors which are responsible for the cause of this deadly disease.
What are the Symptoms of mouth cancer?
Symptoms of mouth cancer are quite noticeable and these include:
A sore throat.
Lump in the neck.
Lump in the cheek.
Persistent bad breath.
Loosening of the teeth.
Persistent pain in the mouth.
Mouth ulcer which does not heal.
Difficulty moving the jaw or tongue.
How to detect mouth cancer?
Mouth cancer is most commonly detected by regular visits to the Dentist during a mouth examination. Mouth cancer can also be diagnosed by the impact on a person's speech, chewing and swallowing. Usually, any kind of unusual signs in the mouth is reported by the dentist. This can help in early treatment and curing. Consulting a doctor is recommended if any of the above symptoms transpires.
What are the treatment available for the mouth cancer?
On detection of cancer, Orthodontists will plan a treatment according to the type and stage of mouth cancer. Treatments for mouth cancer for include Surgery, Radiotherapy, Chemotherapy, Chemoradiation and Biological therapy.
To learn more about the cancer, its types and mouth cancer, visit BYJU'S.