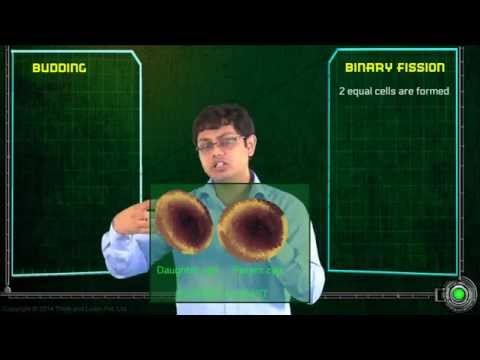 Millions of species are inhabitants of the earth. This may include big and small organisms as well as the unicellular and multicellular organisms. To ensure their continuation on the earth, they carry out the process called reproduction. Reproduction means procreation.In this life process, one or more new offspring are produced from parent organism(s). All known living things carry out the process of reproduction, but the method varies. Asexual and sexual reproductions are two modes of reproduction exhibited by living organisms. Let's take a glance at the asexual reproduction.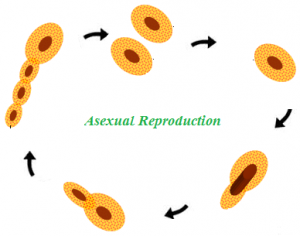 Asexual Reproduction
Asexual reproduction is a mode of reproduction in which the new offspring are produced from a single parent. This mode of reproduction is generally observed in single-celled organisms. Here no fusion of gametes is involved. A single parent divides into two or more daughter cells. The offspring produced are identical to each other,both physically as well as genetically. Hence, they are called clones. Also, they are exact copies of their parent cell.
Features of asexual reproduction:
Only a single parent is involved.
No gamete formation or fertilization is involved.
The whole process takes place in less time; not lengthy as the sexual reproduction.
Offspring are exact copies of a parent, there is no variation.
Offspring growth is rapid.
Organisms choose to reproduce asexually by different means. Some of the asexual means of reproduction are as follows:
Binary fission
In binary fission, parent cell divides into two equal halves called daughter cells. Daughter cells are identical to each other and to their parent cell. Organisms like amoeba, bacteria, euglena, etc., exhibit binary fission.
Budding
Budding is another asexual method where a new organism develops from a bud. The parent cell body begins to develop buds on their body. At some point in time, these buds detach from the parent body and develop into a new individual. This is called budding; e.g., Hydra.From the parent hydra, a bud arises which eventually matures into a new hydra.
Even plants reproduce asexually through their leaves, roots, stem and buds.
Here we had a small discussion about asexual reproduction which is an elementary topic in high school classes.  Since the topic is one of the most exciting things to experience, students would be able to understand and do more by working with some sample questions and answers given here NCERT solutions for asexual reproduction in animals.