The Kerala Board has released a circular regarding the commencement of First Term Examinations in Kerala Govt and Aided Schools. The first term exams for these schools for the academic year 2019-2020 is expected to be held from August 26 – 5 September 2019.
Meanwhile, a Quality Improvement Programme Monitoring Committee Meeting on Friday decided to conduct the exams for KBPE Classes 1 to 4 and for Classes 9-12 in the morning. At the same time, the exams for Classes 5 to 8 are expected to be held in the afternoon. These first term exams for Classes 10, 11 and 12 are being conducted as a forerunner to organizing the SSLC, Plus One and Plus Two exams during the morning hours in the month of March. It is expected that the half- yearly exams in December will also follow the same pattern.
Download Free PDF updated Timetable for First Term Exams of All Classes
Find here the updated time-tables of the First Term Exam for the KBPE classes 1-12. The time-table for classes 1 to 10 are in Malayalam. Find the links below to download.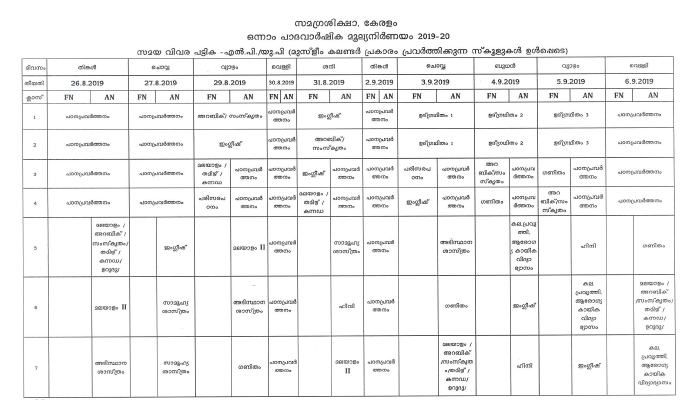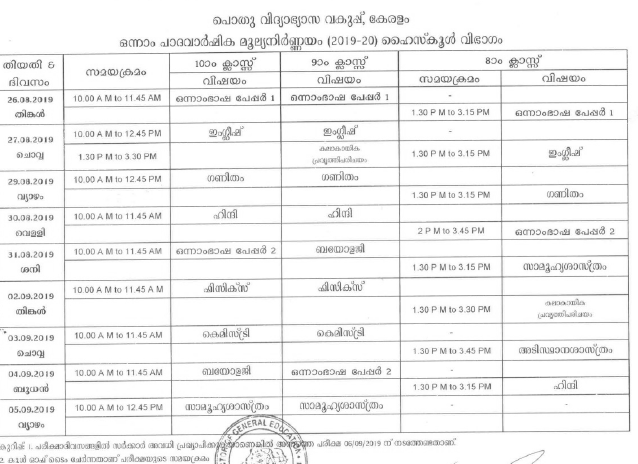 They can also find the KBPE 1st Term Exam Date- Sheet of 1st and 2nd Year Pre Degree In English.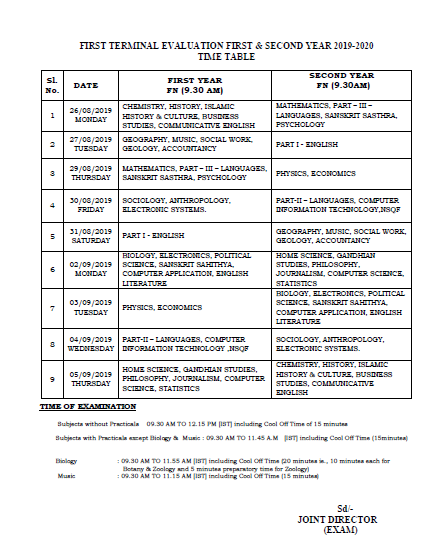 Students can know more about the examination dates of each subject by downloading the High School Classes (STD 10, 9, 8), UP, LP (STD 1-7) and Class 11-12 first term exam time table from above links.