Kerala Board of Public Examination found in 1965 is responsible for conducting and overviewing the Intermediate as well as higher education in Kerala, the land with 100% literacy as per reports. The board also specifies the course syllabus and also prescribes books for the schools under the Kerala Board. The board conducts board exams mainly for the class 10 and Class 12 students.
The SSLC:
Class 10 is also known as SSLC with full form Secondary School Leaving Certificate in Kerala. Kerala SSLC is very crucial as it helps students to get a solid foundation for the important subjects for their higher studies, especially as per their preference for a professional career. The Department of Higher Secondary Education, Kerala (DHSE) conducts the SSLC exams in the month of March. Usually, most schools also conduct the model exams just before the boards, so that students are more confident to answer questions for the final exams.
SSLC Kerala Year-wise Comparison:
Exam statistics of KSEB SSLC exam below: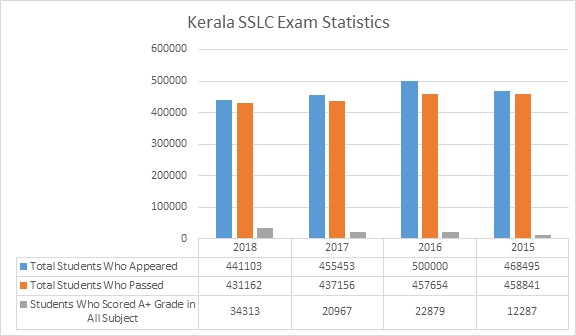 The pass percentage trend over the years is also given below: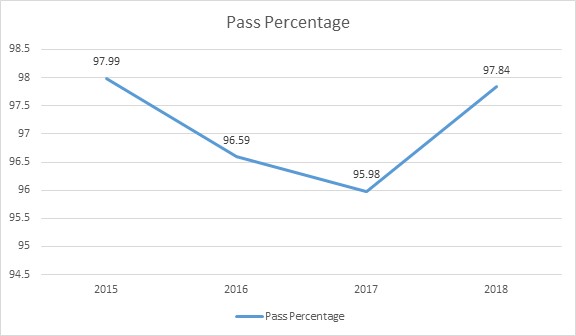 Kerala SSLC Board Exam and Results
Kerala Secondary Education Examination Board Class 10 examinations are conducted in a number of schools affiliated with the Kerala Board every year. Students who have prepared well for the exams will be able to do well in the exams and top it. Once exams are over, the month of May is also crucial for Kerala SSLC students as they will get to know their results then. It will decide on their future career path, as the subjects they choose Class 11 will determine their preference for the career ahead. Students who have prepared ahead will do well in the exams and get good results.
With BYJU's students can get access to a variety of resources and study materials for Class 10 or SSLC students. Download here now:
10th SSLC Board Exam Question Papers

Kerala Board Sample Papers for SSLC