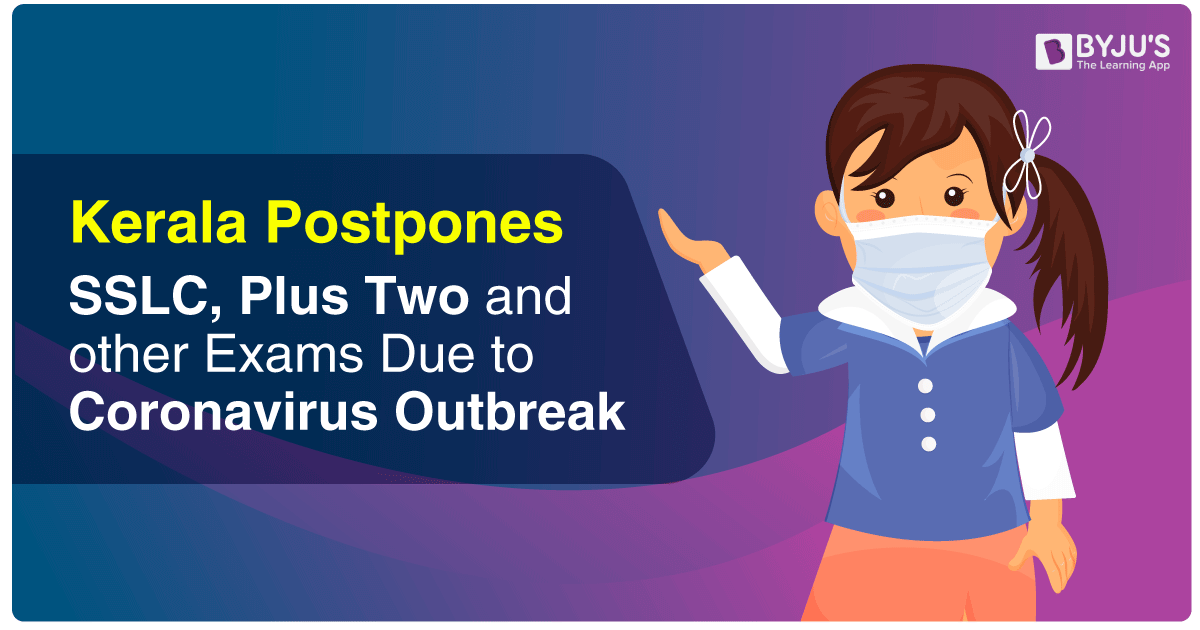 The Kerala State Government postponed Kerala SSLC, plus two exams and University exams till March 31 in view of coronavirus outbreak in India. The Kerala Secondary School Leaving Certificate, also known as SSLC exam that was scheduled from March 10 to 26 has been postponed. On Thursday, University Grants Commission (UGC) issued a circular instructing all universities and affiliated colleges to postpone the exams till March 31st, 2020.
A decision to this effect was taken at a high-level meeting chaired by Chief Minister Pinarayi Vijayan here on Friday. For students of Kerala SSLC, only three papers including Mathematical Science scheduled for March 23, Physics for March 24 and Chemistry for March 26 were remaining, which have been postponed now. Kerala plus two examinations that were also scheduled to end on March 26 have been postponed too.
Revised schedule will be updated in due course of time.
We have provided the list of rescheduled exams below:
SSLC
March 23 (Mathematics)
March 24 (Physics)
March 26 (Chemistry)
Plus-Two
March 23: Mathematics, Political Science, Journalism
March 24: Business Studies, Electronic Service Technology, Electronic Systems, Arts Stream (Main)
March 25: History, Islamic History and Culture, Computer Application, Home Science, Computer Science
March 26: Biology, Geology, Sanskrit Shasthra, Electronics, Communicative English, Statistics, Part III languages, Literature.
Plus-One
March 23: Chemistry, Gandhian Studies, Anthropology
March 24: Economics, Literature
March 25: Physics, Philosophy, English Literature, Sociology.
March 26: Music, Accountancy, Geography, Social Work, Sanskrit Sahitya, Sanskrit.
With the exams postponed, students are advised to utilize this time in practising, Kerala Plus two previous year question papers, Kerala Model Question Papers.