RBSE Class 12th Syllabus is vital for the students to know what are the subjects being covered in Class 12. The subject wise RBSE Class 12 Syllabus also gives an idea about the concepts and topics covered under each subject. In its endeavour to impart quality education, the Board of Secondary Education, Rajasthan, strictly adheres to the guidelines. As a result, the Rajasthan Board Class 12 Syllabus achieves the perfect balance of attaining the right depth of the topics covered without burdening the students too much. Knowing the entire concepts taught under a particular subject as per the RBSE Class 12 Syllabus helps the students to prepare more proficiently for the board exams. 
Another aspect of the syllabus developed by the Rajasthan board is the stress on understanding the subjects from an application perspective without reducing them to mere 'facts'. This approach is also visible in the RBSE Class 12th exam pattern that allocates 30% weightage to practicals.
The Syllabus for Rajasthan Board 12th also gives due importance to key developments in the fields of Science and Mathematics by seamlessly integrating them into the curriculum. It also aims to make the entire learning process enjoyable so the students can retain their learning for years to come.
Rajasthan Board Class 12 (RBSE Class 12th) Syllabus
Students should refer to the Rajasthan Board Syllabus while studying from the Rajasthan board books for 12th class. This will keep their board preparation focused and on the right track. Apart from Science and Maths, RBSE also focuses on Arts subjects and Languages. RBSE Class 12 English compulsory subject is also explained in this article. 
Have a look at the stream wise syllabus of Rajasthan Board Class 12.
RBSE Class 12th English New Syllabus 
Meanwhile, below is the list of the subjects for the science students.
RBSE Class 12 Syllabus for Science Students
To know the detailed Rajasthan Board 12th Syllabus visit the link below.
Once students have covered the entire syllabus then they should practice the Rajasthan Board Class 12 Previous Years Question Papers. It will help in evaluating their exam preparation for the board exam.
Rajasthan Board Class 12 Commerce Syllabus
Have a look at the RBSE Class 12 Commerce subjects. To download the detailed syllabus, access the pdf links provided below.
Download 2020-2021 Rajasthan Board Class 12 Commerce Syllabus PDFs
Rajasthan Board Class 12 (RBSE Class 12th) Humanities Syllabus
Listed below are the subjects for the RBSE Board 12th Arts stream students. Students can also find the detailed syllabus pdf for Rajasthan Board Arts stream.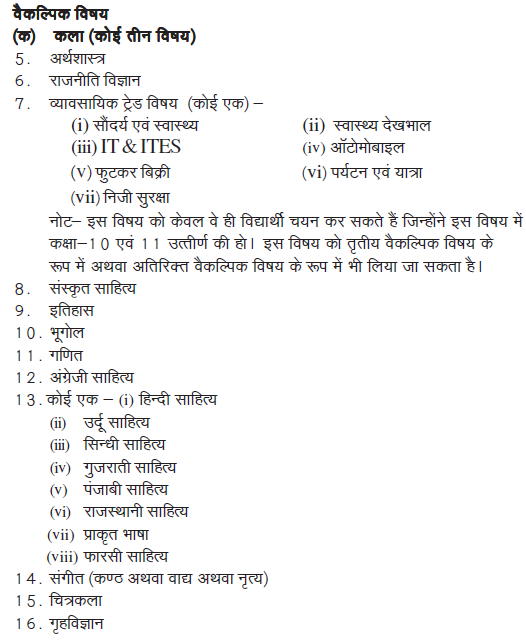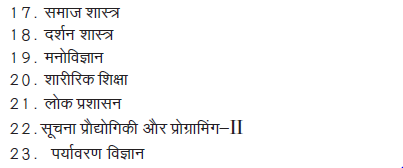 Keep Learning and stay tuned for the latest updates on Rajasthan Board Exam. Moreover, students can access interactive lessons and videos of Maths and Science through BYJU'S Tablet/App.