Facing examination confidently with complete preparation is not easy! But it is not impossible too. A full fledged study plan is the key to succeed in examinations. To set a balanced study plan one needs to know the structure of subject. The structure of the subject is well explained in Syllabus. The Rajasthan Board Class 9 Syllabus comprises of different subjects.
RBSE Syllabus for Class 9 is designed by a team of experts from various subject background under a state agency called Board of Secondary Education Rajasthan, popularly known as BSER. The syllabus consists of different subjects and under that particular subject each topic is arranged in a sequential fashion to retain continuity.
Overview of RBSE Syllabus for Class 9
Students can see the list of subjects that have to studied in the entire session of 9th standard. Have a look below to know the passing marks of each subject.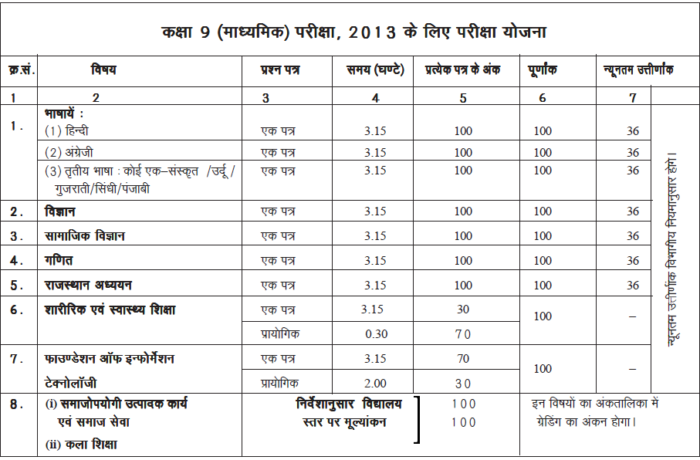 Rajasthan Board Class 9 Syllabus
Below is the Rajasthan Board Class 9 Syllabus. Click on the respective links to know the detailed RBSE Syllabus for 9th.
Rajasthan Board Class 9 Syllabus PDF
While studying through Rajasthan Board Class 9 Books, students must refer to the syllabus. It will keep them focused to studies and help in preparation of annual exams.
We hope you find this information on "Rajasthan Board Class 9 Syllabus" useful. Stay tuned for further updates on Rajasthan Board Exam. To access interactive Maths and Science Videos download BYJU'S App and subscribe to YouTube Channel.