Understanding the Difference between Fair and Fare can help candidates improve vocabulary and fetch good marks in the English section of competitive exams.
The article aims to provide clear differences between Fair and Fare with the help of definition, usage and examples so that candidates can get through the English section easily. 
Aspirants of various Government exams should go through the comparison of Fair vs Fare thoroughly as English is part of the syllabus of most of these exams. 

Fair Vs Fare
Fair and fare are a common pair of homophones (words that sound similar but have different meanings) and are often confused with their usage. Candidates can check the list of homophones, homonyms and homographs in the given link. 
Go through the table below to learn the difference between fair and fare :
The Difference – Fair Vs Fare
Fair
Fare

Fair can be used as a noun, and adverb or an adjective.

Fare can be used as a verb or a noun.

Fair as a noun- is an exhibition of something

Fair as an adverb – means in legal manner, without tricks or cheating 

Fair as an adjective – means pleasing appearance, just and unbiased, light tone complexion.

Fare as a noun – is money spent on travelling using public transport

Fare as a verb – To get along, to happen or to go, perform is a specific way, or to succeed.

Some Phrases associated with fair-

A fair deal

By fair means or foul

All is fair is love and war

Fair enough

Fair and square

Fair's fair

Some Phrases associated with Fare –

Fare thee Well

Fare dodger

Fair Examples

He gifted a

fair

and pretty doll to his daughter (adjective)

It looks like it will a

fair

weather today (adjective)

We had a ferris wheel ride and ate candies in the

funfair

. (Noun)

The team won the football game but did not play

fair

. (adverb) 

Sportsmanship is playing

fair

game even if you are losing it. (adverb)

Fare Examples:

They have planned to go to Sydney but they cannot afford the

airfare

. (noun)

The metro

fare

is cheap for daily travel. (noun)

They couldn't

fare

well against the competitors. (verb)

How

fare is

 the board exam preparation? (verb)

His electoral party

fared

badly in the election. (verb)
Questions based on Fair vs fare and other homophones are asked in the form of error spotting questions or under the reading comprehension section of the competitive exams. Candidates can check important Tips to master Error Spotting given in the link provided here.
Also, for candidates to gain clarity and practice well for the exam, a few important Sentence correction questions asked in various competitive exams are given.
Candidates can check the video given below that explains the concepts of the mistaken words in the English Vocabulary-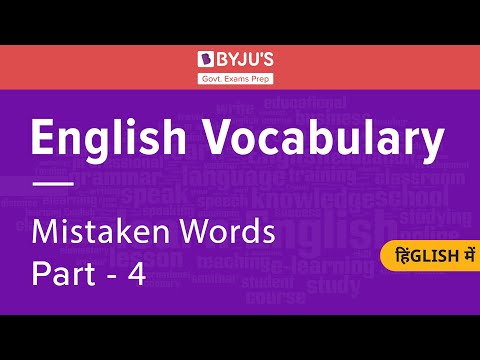 More parts of the English Vocabulary – Mistaken Words can be found on visiting the video link.
Aspirants can check out a few links that can help them to improve their vocabulary for competitive exams:
For assistance in preparing the English section of various government exams candidates can go through other differences between articles given below.
Also, check topic-wise, subject-wise and concept-wise 100 difference between articles in the linked page.
Go through the relevant topics for general English sections, questions based on which are surely asked in the examination, These topics will genuinely be helpful for candidates preparation of various competitive examinations.
The syllabus of English language is vast and for convenient preparation of this section, candidates can check English For Competitive exams to get more relevant topics.
Aspirants of Government exams such as SSC, RRB, Insurance, Bank, or the most coveted UPSC exam can check the important links given below for a comprehensive preparation:
It is imperative for candidates to be well versed with the syllabus of respective exams they are preparing for. To devise a strategic preparation plan candidates can go through the detailed syllabus of important government exams.