No one can argue the with the fact that reading good books will make you wiser. Books are considered as your best friends. Reading will indeed make you wise and are an indispensable part when taking the CAT exam.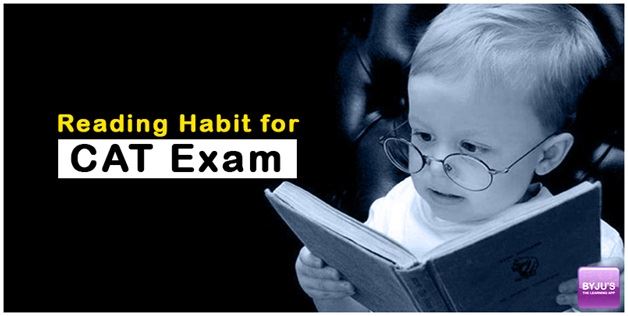 Preparing for CAT 2020 with the mock test and solving sectional questions are all fine. But to ease the journey of CAT preparation and muster the Reading Comprehension, the aspirants need to develop a reading habit that would help them gain these following advantages:
Reading good books will help you concentrate better:
The CAT preparation requires mustering enough attention throughout the RC passage. Reading books with help you create a flow and stick to it, thus improving your concentration.
Candidates who have problems in time to read has nothing should make the reading habit a distressing method and should read for fun, rather than "to read."
The best tip would be to start your day with reading news articles; it is a great way to start your day and accumulating your mind to concentrate. The benefits of starting your day with reading will be that of meditations and perhaps a lot more.
Reading helps you increase your reading speed:
The reading pace will help you in conceptual clarity. With an excellent conceptual clarity and flow when clubbed with high reading speed will help save a lot of time in solving the Reading Comprehension and Data Interpretation problems in CAT. With increased speed, the candidates will be able to solve the questions in less than a minute.
Reading a book is always going to pose as having a conversation with your book. is it? You might be arguing with the logic of the author; you might be questioning what is he saying. With all these factors, it might be possible that the book is changing your personality to a better, wiser version of yourself. Hence reading is essential for a great character to build.
Reading a good book will help you guess the meaning of the new word you come across – according to the context. Whenever you come across a new word, try and make a note of them and use them in conversation, writing, chatting, etc. You are leveling up your vocabulary with a free confidence booster.
List of Books Recommended by successful people:
Built to Last by Jim Collins and Jerry I. Porras – Recommended by Jeff Bezos
The Remains of the Day – by Kazuo Ishiguro – Recommended by Jeff Bezos
Author: Richard Feynman – Recommended by Elon Musk
The Catcher in the Rye by D. Salinger
To Kill a Mockingbird – Recommended by Oprah Winfrey
Long Walk to Freedom: The Autobiography of Nelson Mandela by Nelson Mandela
Ender's Game by Orson Scott Card – Recommended by Mark Zuckerberg
The Hitchhiker's Guide to Galaxy – By Douglas Adams
Freakonomics and SuperFreakonomics, Recommended by Bill Gates
The Four Hour Work Week, by Tim Ferris, Recommended by Bill Gates.
Visit the below-given links to check more recommended quality books:
With all these benefits in hands, one cannot step back in starting the reading habit. At Byju's, the candidates are always kept notified about the latest CAT exam dates and other notifications. The candidates can also learn from engaging videos to effectuate their learning.