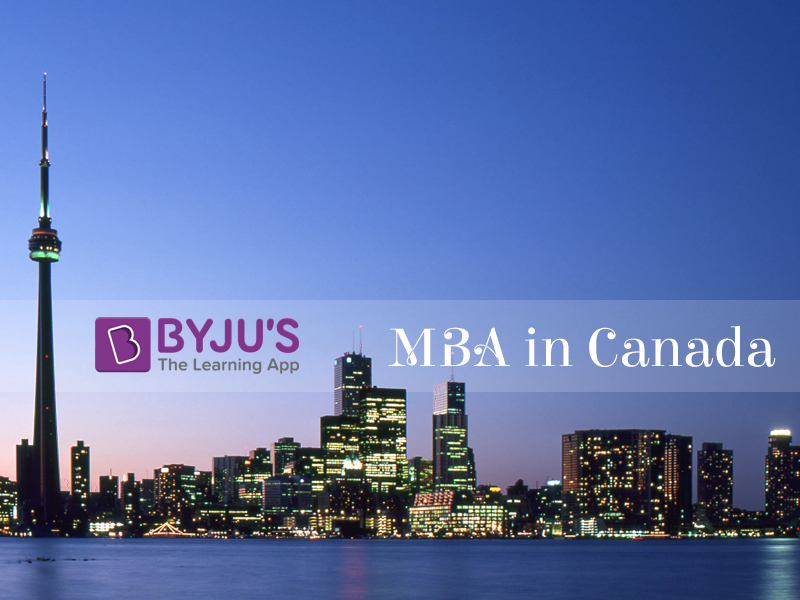 Have you ever thrust for studying MBA abroad that you too economically? If yes, then pursuing Masters in Business Administration in Canada is one of the hottest destinations to accomplish your ambitions.
Canada shares its border with the USA. Hence it is widely preferred by the international students who aspire to be an MBAian. Several promotional activities are being carried out by the Canadian government to attract more students across the globe. The post on canadainternational.gc.ca tells that the Government of Canada has introduced an 'International Education Strategy' to focus on maintaining the global position of the country in higher education.
According to Graduate Management Admission Council (GMAC), 73% of all MBA applications headed to Canada for undergoing MBA flagship in 2015. The major participant countries are  India, followed by China, Nigeria, Saudi Arabia and the United States. Apparently, Global Affairs Canada unveiled a new education brand called EduCanada, a marketing initiative that will ramp up the country's reputation as a best-in-class destination while showcasing Canadian MBA schools in six high-growth markets: Brazil, China, India, Mexico, North Africa and the Middle East.
MBA Courses Offered
Canada business management studies a wide array of specialisation courses:
International Business
Master of Science in International Business (MSciIB)
Executive MBA
Executive Management
We're trying to accumulate the pros and cons while studying MBA in Canada.
Top SIX eminent B-schools in CANADA
According to Financial Times and The Economics the top six higher management colleges included the following colleges; it would be a great selection for your career if you confirm your seats in any one of them.
YORK UNIVERSITY'S SCHULICH SCHOOL OF BUSINESS
QUEEN'S SCHOOL OF BUSINESS-UNIVERSITY
UNIVERSITY OF TORONTO-ROTMAN SCHOOL
UNIVERSITY OF ALBERTA SCHOOL OF BUSINESS
UNIVERSITY OF NEW BRUNSWICK SAINT JOHN FACULTY BUSINESS
SAUDER BUSINESS SCHOOL, UNIVERSITY OF BRITISH COLUMBIA
Super Six Reasons Why To Study MBA in Canada
Here we're listing super six reasons why you should choose Canada as your landmark.
(i) Quality Education: Canada is becoming the hub for international students due to its high quality of education. It is offering concrete career avenues to foreign students here. The Canadian government working actively for enhancing the standards of flagships courses.
(ii) Affordable Fees: The fee structure of Canadian education is affordable as compared to the big shots b-schools located in US or UK. Hence it is one of the most preferred places for higher education with affordable fees.
(iii) Full value for money: An MBA program is gaining momentum in job sectors as well, therefore, the grads can acquire a good salary job and pay back the education loan within a short span of time. Thus, attaining ROI in respect of pursuing business and management studies in Canada is relatively higher.
(iv) Relaxed Immigration Laws: The immigration laws are not so painstaking as in the USA.
(v) Stable Economy: The economy of a country is counted to mark its stability. On this basis, the economy of Canada is secure and solid.
Cons:  
Rising Costs: The cost of higher degrees are hiking.
Failing Demands: The local students from Canada are migrating for the gradual failing in meeting demands. And international students are accumulating with a great zeal to give an edge to their career.
So even if you're also planning to pursue MBA in Canada, crack GMAT and give shape to your aspirations.
BYJU'S will be glad to help you on your GMAT preparation journey. You can ask for any assistance related to GMAT and MBA from us by just giving a missed call at +918884544444, or you can drop an SMS. You can write to us at gmat@byjus.com.