Do you want to do an MBA abroad and that too at low costs? If yes, then pursuing a masters in business administration in Canada is one of the hottest options for you.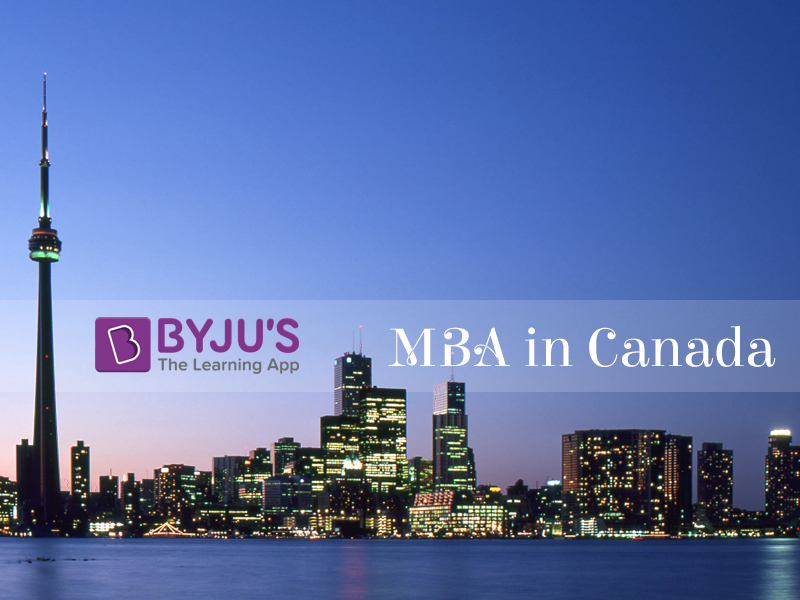 Canada shares its border with the USA. Hence it is a destination that is extremely popular among the international MBA aspirants. Several promotional activities are being carried out by the Canadian government to attract more international students. The post on canadainternational.gc.ca tells that the Government of Canada has introduced an 'International Education Strategy' to focus on maintaining the global position of the country in higher education.
According to the Graduate Management Admission Council (GMAC), 73% of all MBA applications headed to Canada for undergoing MBA flagship in 2015. The major participant countries are India, China, Nigeria, Saudi Arabia, and the United States. Apparently, Global Affairs Canada unveiled a new education brand called EduCanada, a marketing initiative that will ramp up the country's reputation as a best-in-class destination while showcasing Canadian MBA schools in six high-growth markets: Brazil, China, India, Mexico, North Africa, and the Middle East.
MBA Courses Offered
Canada offers a wide array of specialization courses in business management studies such as:
International Business
Master of Science in International Business (MSciIB)
Executive MBA
Executive Management
Top Six Eminent B-schools in Canada
According to the Financial Times and The Economist, these are the top six Canadian institutes for a masters in business administration; it would be great for your career if you confirm your seats in any one of these top b-schools:
York University's Schulich School of Business
      2. Queen's School of Business-University
      3. University of Toronto-Rotman School
     4. University of Alberta School of Business
     5. University of New Brunswick Saint John Faculty Business
     6. Sauder Business School, University of British Columbia
Top Six Reasons Why You Should Pursue an MBA in Canada
(i) Quality of Education
Canada is becoming a hub for international students due to its high quality of education. Every year thousands of international students enrol themselves in various courses at Canadian universities. An MBA from a top Canadian university is highly valued in most other countries as well. The quality of education imparted by top Canadian universities is at par with the top universities located in either the US or the UK. There are many Canadian b-schools that are ranked among the top most b-schools located all over the world.
(ii) Affordable Fees
The fees of MBA courses in Canada is quite affordable as compared to the fee charged by the big shot b-schools located in the US or UK. Hence it is one of the most preferred places for higher education among international students. The b-schools offer fellowships to meritorious students and provide several need-based scholarships as well. The Canadian government also provides scholarships to international students, which enable them to pursue higher education without experiencing any financial difficulties.
(iii) High ROI
The ROI for MBA programs in Canada is also quite high. The demand of MBA grads is increasing as the Canadian industries continue to expand at a rapid rate. This expansion enables the fresh MBA graduates to find jobs that are high paying and related to their core interests. The vast number of job opportunities allow the students to repay their loan rather quickly, making an MBA from Canada a highly profitable affair.
(iv) Relaxed Immigration Laws
Fresh graduates who pass-out from Canadian universities are allowed to work in Canada for two years. After completing one year, students can apply for permanent residence in Canada. The immigration laws in Canada are quite straight-forward and not as painstaking as they are in countries like the USA.
(v) Stable Economy
Canada has a highly developed mixed economy. It offers a high standard of living to the students. The good state of the economy is also beneficial for students as it leads to more job opportunities for them. Canada's economy is heavily dominated by the service industry, which employs about three quarters of the Canadians. Canada is one of the global leaders in software industry as well.
(vi) Employment Opportunities
International students studying in Canada also get the chance to take up part time jobs both on and off-campus. On-campus jobs do not require any work permit and the students are also allowed to work up to 20 hours in a week. Upon the completion of their graduation degree, the students get a plethora of job opportunities in a vast number of technical fields. Students possessing good technical skills find it easy to find jobs in the top companies.
Get our GMAT assistance by calling on 088845 44444, or write to us at gmat@byjus.com.