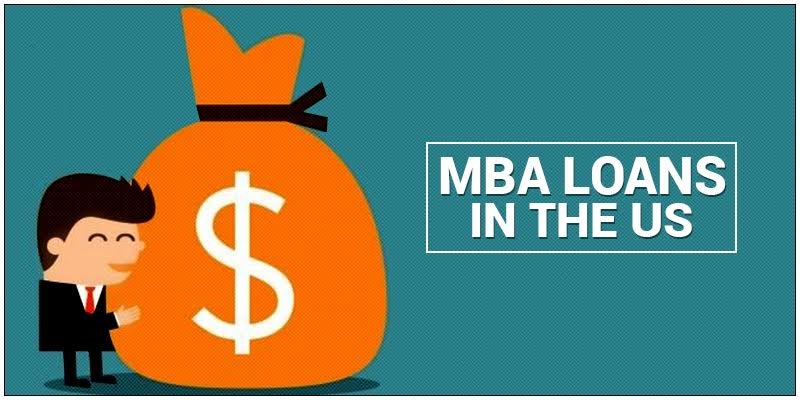 The United States, US the world's most preferred destination for pursuing Master of Business Administration (MBA), claimed by the researchers for supporting the student's in making their decision more effective.
One thing can't be overlooked that there are numerous aspirants snooping to fund US- based master degree program. US banking system offer two types: (i) Federal Loan and (ii) Private Loans; the local residents of US have easy access to these loans. But for international students acquiring educational loan in US is not a cup of a tea.
The international students either opts private loan and they often demand for co-signor as a guarantor. Let's elucidate the precedent of MBA loans in US.
Also Read: Planning to Write GMAT 2017? Here's What You Need to Know
Federal Student Loans
To promote higher education in the states, US department of Education offers federal student loans. These loans have some subsidies over private student loans. Let's take an example: Federal student loans are generally accessible at fixed rate of interest.
These interest rates are lower as compared to the rate of interest charged by the private loan providers. The renowned colleges of US like Columbia and Wharton recommend opting federal loans first for MBA before applying to the private MBA loans.
Federal MBA loans are again categorized into two types, US citizens and permanent residents are the beneficial of these loans.
Direct Unsubsidized Loans
Direct PLUS Loans
Direct Unsubsidized Loans:
Maximum amount: $20,500 per academic year ($10,250 per semester)
Interest rate: 5.84% (for loans disbursed between July 1, 2015 and June 30, 2016)
Origination fee: 1.068% (for loans disbursed between July 1, 2015 and June 30, 2016)
The principal you're are borrowing from a Federal Direct Unsubsidized Loan is decided by your b-school, based on the cost of attendance and the other financial support you're getting. These loans are not based on the needs. Therefore, student is core responsible for repayment the interest charged on the amount including any grace periods, deferment or forbearance as well as the time you attend school. If you choose not to pay the interest at any time, it will accrue.
Direct PLUS Loans (Grad PLUS Loans)
Maximum amount: Cost of attendance minus other financial aid received
Fixed interest rate: 6.84% for loans disbursed between July 1, 2015 and June 30, 2016
Origination Fee: 4.272% for loans disbursed on or after October 1, 2015
Direct PLUS Loans cover all the expenses incurred and not included in the financial aid for MBA aspirants who are about to join their desired school can directly borrow from direct loan. One thing you must note down, in case if you're fall into defaulter category or have a bad credit history then you won't be able to get the loan. In fact, to submit an application for federal loan, the loan takers are supposed to fill a PLUS Credit Authorization form, which leads to a credit check, in addition to a FAFSA. On contrast Compared to private loans, however, the credit criteria for Direct PLUS Loans are generally less strict.
Also Read: GMAT Scholarships
Private Student Loans
Private student loans are easy to acquired, although their rate rate of interest varies from institution to institution. But there are some institution who maintains the same rate of interest on students loan. Private student loans put emphasis on the scorecard and credit reports for determining the eligibility for a private loan. Private student loans doesn't follow the monthly installment pattern, you can repay the pattern later.
Private Loans for International Students Studying in the US
To obtain MBA loans in US as an international students have the following two options:
With co-signor option
Without co-signor option
Mostly international students demands a co-signer who is permanent citizen of the state or Citizen. Along with co-signer, some financial institution may ask for a social security number. Different financial institutions process the loan applications following different norms.
Share your views by posting your comment below. You can ask for any assistance related to GMAT and MBA from us by calling us at +918884544444. You can write to us at gmat@byjus.com.