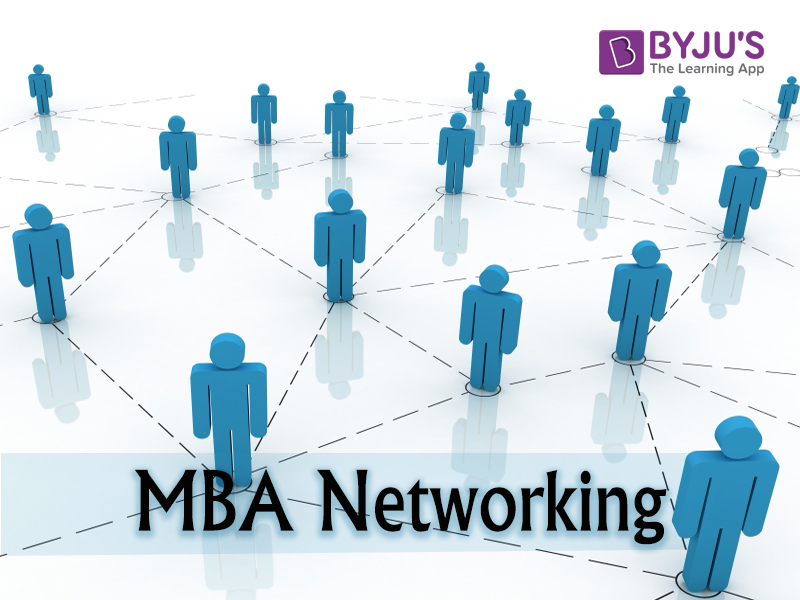 An MBA pools a number of grads from different regions in a common string and forms network.  This networking has a vital role when it comes to meet the future endeavours during post MBA.  The aim to build network either through making friends which can be necessary to promote any product sell, business tie-ups or getting or giving information about the job openings. Along with it grooms your personality, enhances your communication skills and boosts up your confidence level.
Who are the people form an MBA network?
The professionals who form an MBA network belong to different departments of the B-schools. Sometimes they can be alumni, students from different class, academic staff and classmates. The networking benefits mutually. Moreover, networking can be used to help MBA students in careers research and decision-making.  
How networking helps in finding a job?
According to Financial Times survey which was conducted over 9000 MBA alumni and they revealed that networking was the third most significant reason for studying for an MBA, counted after increased earnings and the education itself and before prospects for promotion and changing jobs or careers. In addition, 95% of respondents who valued networking said that it had worked. Almost 50-60% of MBA graduates were offered jobs using networking- as a job searching tool.
What is the best time to start networking?
Since you have decided to join an MBA program from a reputed business and management institution, you'll meet many experienced people from various industries, who could be your classmate and form a grid of human networking. Henceforth, networking is an effective tool that students must start from the initial days of commencing the course or even before that. After deciding the MBA program from definite college, you may start contacting the alumni to have every minute details about the college culture, significance of the course, behaviour of the professors and lot many information. The most admirable feature of networking is learning from the real experience gained by the working professionals turned into classmates. You never know after four or five years the class fellows must be operating their own enterprise or maybe placed at a high position in a big corp house. Therefore, one of the major motives to get into an MBA course is to get placed into a good paying job which accredits career growth and networking extend your reach.
How to make space in a network?
MBA grads can make their space in networking using following channels:
(i)  Online community
The inevitable reach of internet has laid a very strong foundation for connecting people through social media. Extend your reach through social media by becoming a member of the online community. In these groups, people discuss the generic topics or post articles or ask queries and lot many activities.
(ii)  College club
College clubs are the common platform to interact with students and professors from various departments. It offers an opportunity to learn and teach about topics like leadership qualities, team working and many other managerial traits. Sometimes, colleges socialise with students from different colleges through conducting fest or competition. It expands your networks and gives an edge over the making your recognition in several other communities.
Being a part of good networking helps you to identify the opportunities knocking at the fortune's door. Thus, MBA is not a little course to get a degree and look for a job; it is an opportunity for an experience of a lifetime.
Share your views by posting your comment below. You can ask for any assistance related to GMAT and MBA from us by calling us at +918884544444. You can write to us at gmat@byjus.com.