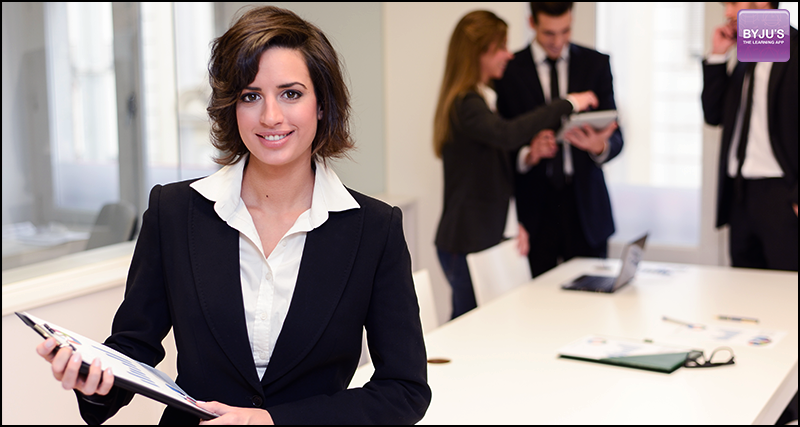 "The compromise will always be more expensive than either of the suggestions it is compromising."-Arthur Bloch
And we don't want our futuristic MBAians to compromise on any grounds. The following list includes the well-renowned B-Schools located in the United States of America (USA). Out of these the Ivy League b-schools are on the crest.
Students are allowed to apply to these B-schools in one of the second or third rounds of application closing dates. In September – October of the previous calendar year Round 1 deadlines for the Fall Semester of a year incepts. Whereas Round 2 deadlines start in the months of December of the previous year or in January of the current year. For international students,  b-school usual advice to apply in either Round 1 or Round 2 and not any later.
1. Stanford University (CA)
Stanford University, located in California's Silicon Valley, is one of the world's leading universities. It offers a two-year, full-time MBA program concentrating on the Scholastic features of general business administration. Sloan additionally offers a Ph.D. Program and the Stanford Sloan Program, a ten-month general management program for mid-profession administrators, prompting to an ace of science in administration. More about Stanford Business School.
2. Harvard Business School (MA)
Harvard Business School designs MBA Program for two-years. You can apply Online to this program. HBS additionally offers Doctoral Programs prompting to a Ph.D. in Management in any of the eight floods of Management viz., Business Economics, Accounting and Management Health Policy (Management), Organizational Behavior, Strategy, Technology and, Operations Management. More about Harvard Business School.
3. Kellogg School of Management, Northwestern University (IL)
Kellogg School of Management offers full-time or part-time or executive and international executive MBA programs. Kellogg is classified into six academic departments and each area of proposed individual Doctoral Programs. Kellogg also offers a certificate program for undergraduates and an MS in Management Studies – the Russell Fellows Program.
4. The Wharton School of the University of Pennsylvania (PA)
Wharton caters full-time Undergraduate Program in Business Management. The MBA Program offers a variety of flexible options to students to gain Dual or Joint Degrees. The School also proposes MBA for Executives and Executive Education. The Doctoral Program in the B-School leads to a Ph.D. in about ten disciplines ranging from Insurance to Marketing and Risk.
5. MIT Sloan (MA)
Sloan offers Full-Time MBA and Executive Programs. Sloan also offers a Doctoral Program leading to Ph.D. in management and an Undergraduate Program leading to Bachelor of Science in Management. More about MIT Sloan. 
6. Columbia Business School (NY)
Columbia Business School proposes a two-year Full-Time MBA.   Also, the School offers a Doctoral Program in five areas of management and also provides executive MBA options.
Columbia also offers a range of Masters of Science programs. These include Master of Science in Financial Economics, Master of Science in Management Science and Engineering, and Master of Science in Marketing. These masters programs are 2-year degree programs. More about Columbia University.
7. Haas School of Business, University of California, Berkeley (CA)
Haas Business School provides a two-year Full-Time MBA program. Also, the B-School also offers evening & weekend MBA programs. Along with it offers an executive MBA program. The school also proposes a Doctoral Program and an Undergraduate Course in business management. A special one year Masters in Financial Engineering Program is also offered.
8. The Fuqua School of Business, Duke University (NC)
The Fuqua School of Business offers four types of MBA programs viz., Daytime MBA, Cross Continent MBA, Global Executive MBA, and Weekend Executive MBA to suit the needs of different types of students.
The Global Executive MBA program is designed for 15-month  for senior executives who possess at least ten years of professional experience.
Also, the B-School also offers a Doctoral Program. The Ph.D. The program currently offers programs of research and training in the areas of accounting, decision sciences, finance, marketing, management, and operations management.
9. The University of Chicago Booth School of Business(IL)
The Booth School of Business organizes a 21-month full-time MBA and two Part-Time M.B.A. programs (Evening MBA and Weekend MBA), an Executive MBA program and a Doctoral Program.
The Executive MBA program is offered in 3 locations – Chicago, London, or Hong Kong.
10. University of Michigan's Ross School of Business, Ann Arbor (MI)
The Business School provides a two-year Full-Time MBA, four Masters programs namely, Masters of Accounting, Master of Entrepreneurship, Master of Management, and a Master of Supply Chain Management. Notwithstanding these, Ross additionally offers an Evening MBA, a Weekend MBA, an Executive MBA, and a Global MBA program.
Accounting, Business Economics and Public Policy, Finance, Management and Organizations, Marketing, Strategy, and Technology and Operations are the subjects where you can commence your Ph.D. program.
We'll be glad to help you in your GMAT preparation journey. You can ask for any assistance related to GMAT and MBA from us by calling us at +918884544444. You can write to us at gmat@byjus.com.