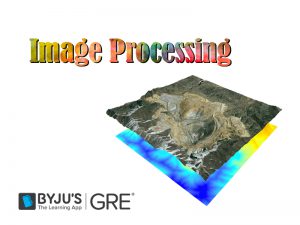 The art of converting an image into digital form and performing various operations on that image to get an enhanced view of it or to get some useful information from the processed image is known as image processing. In other words, it can be presented as a signal exemption, where the image, photograph or video frame works as an input and the output that we get is either any characteristic related to the image or the image, itself. Usually, the system used for processing the image treats the images as 2- dimensional signal.
Image processing is considered to be the fastest growing technology in the world, since it has large applications in various businesses and domains, such as; medical, engineering, etc. Though, it is true that the root of image processing lies with computer science and engineering. Being a high demanding field, Ph.D. in image processing has emerged as a highly anticipated career option in the recent decade which a select few candidates choose to pursue post their Master's Degree.
Basically, the image processing includes the three steps, they are.
Importing the image: Through a digital camera or an optical scanner, the image is imported.
Analyze and manipulate the image: This step is used for compressing the data and enhancing the images along with spotting the patterns that are not visible to the human eye.
Output: This is the final step and in that the resulting image or report is altered based on image analysis.
Need Of Image Processing
Normally, 5 categories can be created as the purpose of image processing. These are:
Visualization – This category is for the observation the objects that are not visible to human eye.
Image restoration and sharpening – This category is for creating a better image.
Retrieval of image – Strive for the interest of image.
Pattern measurement – This category is for measuring various objects in an illustration.
Recognition of Image – Discriminating the objects in an image.
Though it may seem that image processing is easy but the truth is Ph.D. is a challenging career option as images have taken a big leap in past few decades and whether it be an ultrasound or capturing images of inter-terrestrial bodies, every field needs the help of image processing to move forward with their work. Hence if you are a Ph.D. in image processing holder then your career is set as you can enter any field of your choice, all you need is a passion for pursuing this course and completing it with flying colors.
BYJU'S will be glad to help you in your GRE preparation journey. You can ask for any assistance related to GRE from us by just giving a missed call at 08039513255, or you can drop an SMS. You can write to us at gre@byjus.com.