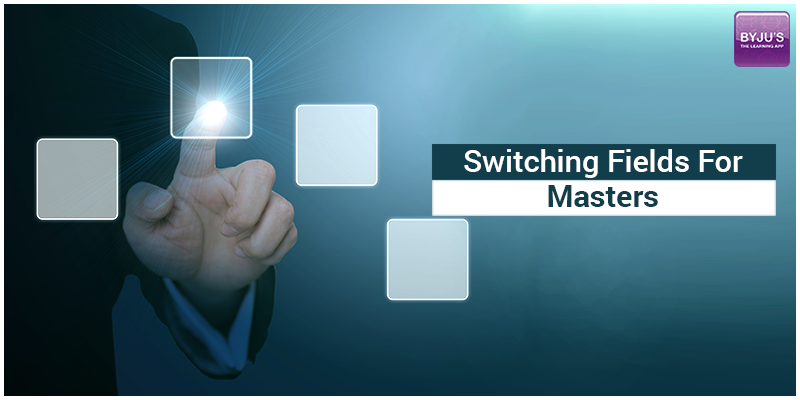 All candidates are posed with a dilemma when the time arises to choose a specialization for their Masters program. This issue is even more prevalent because some individuals are not happy with their choice of undergraduate degree or the line of work they are currently in. They now have an opportunity to switch their field of study and eventually career as well while choosing their Masters degree.
However, there are several roadblocks one may have to face while pursuing a change in fields for higher studies. Therefore primarily you will have to realize which degree you would like to acquire – either an MBA or an MS. If one selects an MBA as the Masters program then there is no cause for concern since the MBA program does not depend on which field the candidate completed his undergraduate degree in. However, for an MS degree, a few colleges in the US are very persistent regarding a candidate's previous undergraduate study. It is now common that individuals realize they are not suited for the occupation they are in currently and so would like to change their profession. Nevertheless, there are certain ways to ensure that you don't face any issues while applying for your Masters degree in a different field. Some of them are listed below :
A strong SoP – The Statement of Purpose will definitely boost your application into universities since this would convey to the admissions committee your reasons for choosing the particular course and on why you would want to change your field. A well written and compelling SoP increases your chances by leaps and bounds. It is imperative that you mention how passionate you are about the course and why you would like to be given a chance to follow the same.
Finding a professor who could assist you in gaining relevant information regarding the field you would like to study in. He/she would also assist you with handing out a valuable Letter of Recommendation during your application process.
Research Credentials – Obtaining a few research credentials in the related subject will also aid you at the time of admissions. You will have to work on writing and publishing research papers, gain adequate referrals etc. This increases your integrity and the admissions committee of the university you are applying to will be impressed, thus improving your chances of getting selected.
MOOC or Massive Open Online Course is a course that is aimed at providing various boundless participation and unlimited access via the internet. A course from MOOC allows you to display some sort of experience in a relevant technical field.
Finally, it is important to remember that switching fields will give you a competitive edge since you would have knowledge in two different subjects. This can help you apply the skills which you have gained in any work situation at a later point of time. We would definitely recommend that you chase what you are passionate about since that would give you an experience worthwhile the efforts you take.
Talk to our mentors for a detailed discussion to provide guidance and help you weave through the web of options and information in your GRE preparation journey.Call us @ +918884544444 or You can write to us at gre@byjus.com, we will be more than happy to help you.