The Indian Institution of Management, Ranchi (IIM-Ranchi or IIM-R) was established in 2010 with a view to provide world-class Management education in the country. It was among the six new IIMs proposed and approved by the HRD Ministry of the Government of India in the Five-Year plan in 2009. In the short span of time since its inception, IIM-R has already earned an exceptional name for itself and is counted among the top B-schools in India.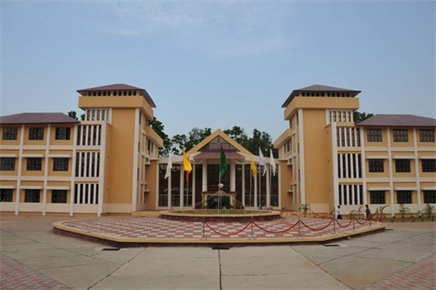 Vision and Mission
The vision of IIM-R is to break into the coveted list of Top 10 B-schools in the Asian region by the year 2020. In recent times, there have been debates about the growing gap between the corporate world and the society at large. The mission of IIM-I is to bridge this gap and imbibe in its students the values of "harmonious co-existence with the society and the environment." This philosophy of the institution is clearly expressed in its motto which, when translated, reads- "Working to bring change towards success, not only for one's self, but also for the community." The institution also strives to fuse the best of both Eastern wisdom and the Western philosophy for the all-round development of the students.
Courses Offered
IIM-Ranchi has a comprehensive range of courses on offer covering the entire Management spectrum. Like other IIMs, it rewards its students with a diploma and not a degree. The courses which are offered are:
Post Graduate Diploma in Management (PGDM): It is the flagship programme of the institution which prepares its students for the challenges of the upper-tier of corporate life. It is a full-time residential programme of two years duration.
Human Resource Management (PGDHRM): A fairly recent addition to the Business curriculum of the country, this programme of IIM-R is premised on the importance of the HR in building the future of the country.
Fellow Programme in Management (FPM): It is the institution's fully residential doctoral programme which spans over four years.
Executive Programmes: These are various part-time courses of different durations meant for working professionals who want to enhance their managerial skills.
Contact Details
Address: 5th Floor, Suchana Bhawan, Audrey House Campus, Meur's Road & Kanka Rd, Ranchi, Jharkhand 834008
Phone: 0651 228 5056
To get into the top B-schools in the country, like IIM-Ranchi, candidates need to prepare for CAT effectively and score well in it. To get an effective and engaging CAT preparation, keep visiting BYJU'S and download the app.