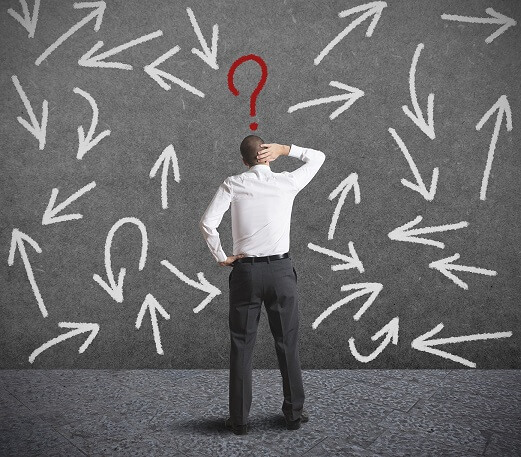 Working professionals constitute a major ratio of the MBA population that prepare for the GMAT. Certainly, the career challenges, peer pressure, hectic working schedule, less or no time for preparation and many other inevitable causes mislead the GMAT aspirants. And result into not attaining a good GMAT score of 650+ in the test and unable to get the entry pass for their shortlisted B-schools. After counseling numerous disappointed GMAT aspirants who belong to working fraternity commit the following mistakes; if you're also committing the same, rectify those and knockout the dissatisfaction of the less score.
Mistake: 01 – Playing Without a Full Deck
Often the underestimation or overestimation of the GMAT preparation derails the student's journey. Generally, the working professionals who opt the GMAT for pursuing MBA are unaware of their caliber required to crack down the test. The GMAT is an adaptive test which evaluates the analytical and critical thinking and writing skills. Before starting the GMAT prep, it is advisable to take down the GMAT mock test. These mock tests are the replica of actual full-length GMAT test further it will introduce your strength and highlight your weak nerves. Hence, it gives you an estimate of the number of hours required to the desired score, amount of hard work required and most importantly it tells you whether the entire journey is doable as per your plan.  A lot of people tend to be overconfident and ignore this most crucial step towards preparation and this can turn the entire preparation journey into futile.  
Mistake: 02 – Irregular Study Hours
The most common issue faced by the working professionals are the constraint of time which ultimately leads to irregular study hours. For cracking the GMAT with 650+ score, two-three hours of committed study hours are required. Several times, the individual may face a cold day and may lead to the postponing of the study hours which is crime in prep journey. Or else few put the preparation for weekends and it may not happen in reality as they get more fascinated towards the weekend fun. All these cumulatively hampered the steady and streamlined study. Make a time-table and follow it religiously in order to change the desire into reality.
Mistake: 03 – Being Rigid With The Plan And Burning Yourself Out
While making a plan is important, you must also ensure that you don't burn yourself out in the name of adherence. You must allow yourself to cheat some days simply because you will feel good about doing it rather than exhausting yourself in the entire ordeal. However, you must also remember not to take this overboard and lose track of your GMAT preparation. This is also very important as it has sometimes made people procrastinate GMAT plans for over a year.
Mistake: 04 – Not Embracing Your Weaknesses
There is an old saying that asks you to Keep your friends close but your enemies closer. That saying applies very well to the GMAT. Since GMAT is a skill based test, knowing where you are bad at is more important than knowing where you are good. In addition to knowing your weak areas, you must also embrace them and learn to face these topics in every practice session. This will build up your confidence when you look at those questions on the day of test. Most people commit the mistake of not dealing with their weaknesses during practice sessions, either could be of lack of guidance or wrong approach for solving.
Mistake: 05 – Not Practicing Enough
It is to be clearly understood that the GMAT is a skill based test and not a memory based one, like all the other exams that we have taken. Hence, to assume whatever works there will also work here is baseless. For a memory based test, it is enough to just learn the concepts by heart and reproduce them on the day of the test – whereas the same is not going to help on the GMAT. It is important that you work hard and practice all of the question types until you achieve at least 80% perfection on smaller sectional tests and then move onto full length mock tests while preparing for the test.
BYJU'S will be glad to help you in your GMAT preparation journey. You can ask for any assistance related to GMAT and MBA from us by calling us at +918884544444. You can write to us at gmat@byjus.com.