"Failure is the key to success; each mistake teaches us something." -Morihei Ueshiba.
GMAT is a psychometric test and designed with subtle traps for every question types. Hence, it is essential to identify those and replace the proper skill and knowledge to get perfect results. Since GMAT is an aptitude test that mainly focuses on candidate's verbal abilities and numerical abilities and critical evaluation writing skills. A silly mistake in GMAT can reduce your selection chances and you can lose the chance of getting selected in top class B-Schools. It is very important for you to recognize your mistakes, evaluate them and remit them.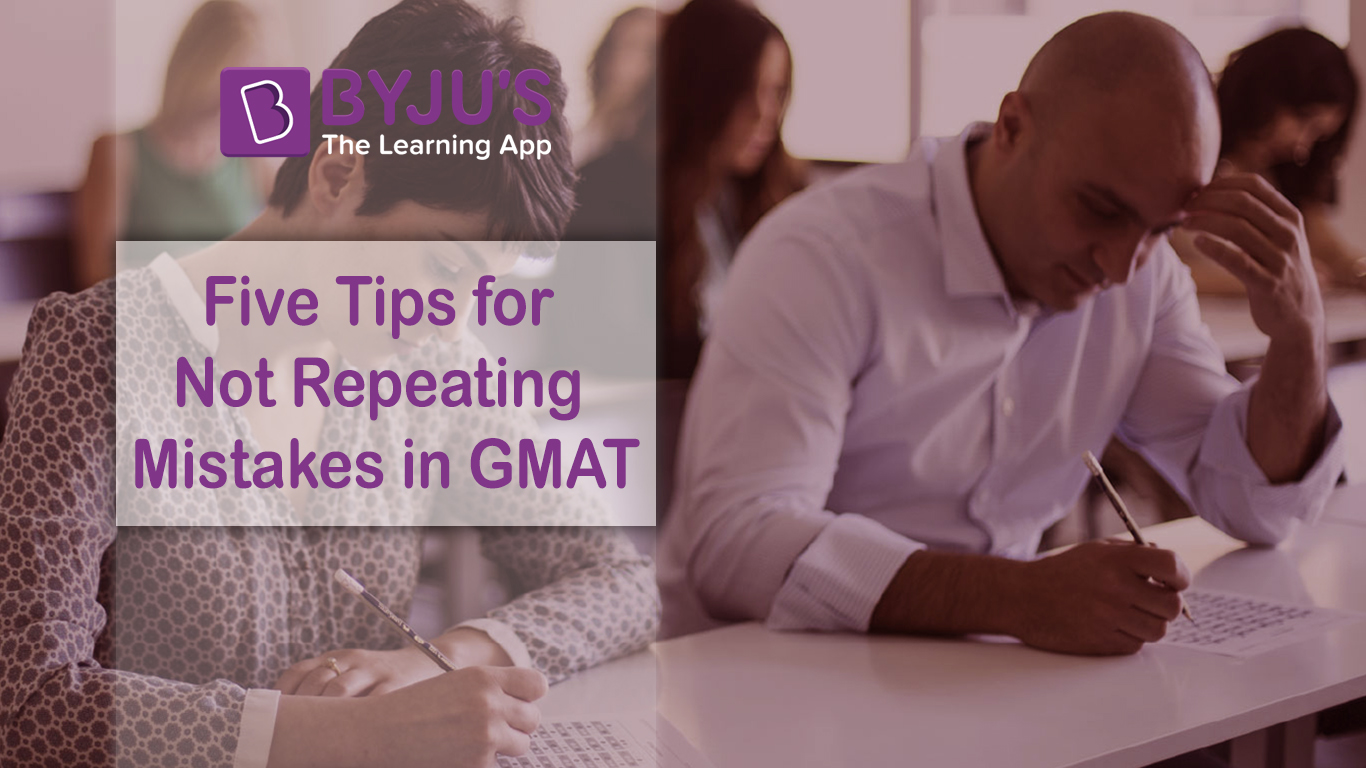 We are suggesting the ways to reduce your mistakes and execute your plan with proper dedication in a right way.
1.Confidence is a strength, overconfidence is a flaw:
Often the GMAT aspirants surround themselves in overconfidence during the test taking sessions. These test taking sessions are carried out to accomplish you with confidence and gives you the gut to face the real examination scene. Never think that scoring good marks in mock-tests can ace you in the GMAT and leave the preparation amid. Overconfidence generally results into destruction.
2. Be balance and focus every subject:
While preparing for GMAT, most test-takers focus too much in the test areas where they are most comfortable, on the other hand, many test takers focus only on their weak arenas and neglects the strong suits where scoring could be easier. Both the approaches are wrong in order to obtain desired results. All you need to focus in a balanced way.
One thing is noted here that GMAT provides subject wise scorecard, likely Verbal, Quantitative,
Integrated Reasoning and AWA sections, and each school have its own methodology for weighing these scores. In GMAT test, scoring pattern follows a unique pattern; it includes the number of questions you answered correctly from challenging sections of the test.
3. Learn from mistakes and rectify them:
Many times the test seekers obsess themselves over troublesome practice-test questions for not getting the correct answers. It is very important to evaluate your ambiguity whether you have errored or it is from the editorial's end. If it's from editorials end kindly bring that in their considerations and you'll be appreciated. Or else if you are doing somewhere wrong get a second opinion from other.
4. Undue emphasis on mock-test marks
Indeed, you have an aimed GMAT score which will enable you to get enrol in your desired B-schools. Remember, don't take too much stress on your mock tests score if you're unable to achieve it. Jot down your mistakes where you're repeatedly doing it, strategies and remit them.
5. Avoid excess brainstorming sessions
GMAT is an aptitude test and to ace it, more smart work is needed than hard work. The best way for practicing the test is taking mock-tests. These mock tests will empower you with tackling the bombardment of the GMAT questions and identify your weakness and strengths. It is advisable to start preparing for GMAT six months prior to the assigned test dates. Don't enlong the test preparation process this will make you tiring and exhaustive.
In case you want a few more tips on test prep or test-taking strategies, feel free to talk to Byju's Classes GMAT counsellors! We'll be happy to help. You can reach us on 9900004628 or email at gmat@gmail.com