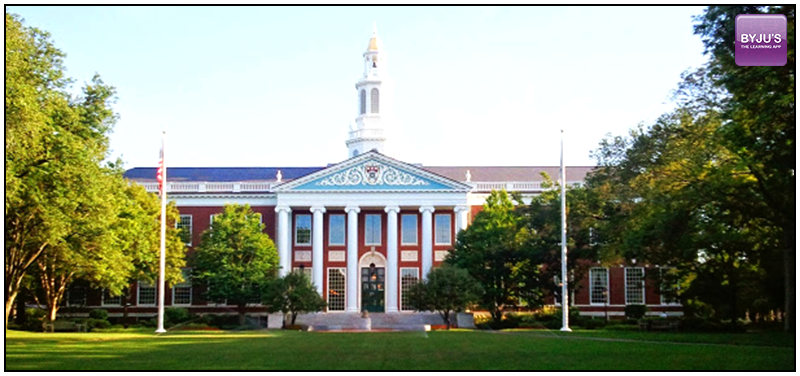 Once you're determined for GMAT, the second thought comes into your mind to grab a seat in the Top 10 business schools across the world. Among all of the management universities, Harvard Business School (HBS) suddenly becomes first priority. For getting into Harvard, the GMAT score range from 510-780. In 2015, a candidate with 510 GMAT scores got admitted in HBS. Yes, you read it correctly and after reading this you can't refrain yourself from Google-ing about –
GMAT cut off for Harvard
GMAT score required for Harvard
GMAT score for Harvard University and many other queries.
According to the HBS official website, there is no minimum GMAT/ GRE score. Anyone with any score can apply to HBS. Let's reiterate, GMAT score solely don't make your admission into HBS, it should be well grounded with your previous academics records, Letters of Recommendations, Essays, and Interviews.
Let's discuss the HBS GMAT Score cut off array:
The secure zone- 750-800: If your score ranges in this array, and you have flawless working experience, good academics, good interview session. Then you might have been in the picture. Recall every year, Adcom showed the exit door to good scorer, if they lagged behind in any of the criteria.
The semi-protective zone-700-750: If you're dwelling in this range then remember the two mantras: one, try to impress the Adcom or try to integrate completeness to the diversity of the class.
The sound zone-650-700: This is the zone where you have to exhibit some extra qualities to HBS Adcom, to stand out of the queue. In this you have to go through a scrutiny.
A ray of hope zone-450-600: Though HBS Adcom accepts the least GMAT scorer, but they are some exceptional individuals' posses some vibrant or unique quality or any past experience which acted as an entry passes for the MBA aspirant in HBS.
Though you're a good scorer, average scorer or low scorer you can seek admission in HBS if you have a few extraordinary quality that is relevant and the B-school will learn from you. You must add extra essence to the multicultural environment in HBS.
We'll be glad to help you in your GMAT preparation journey. You can ask for any assistance related to GMAT and MBA from us by just giving a missed call at +918884544444, or you can drop an SMS. You can write to us at gmat@byjus.com.