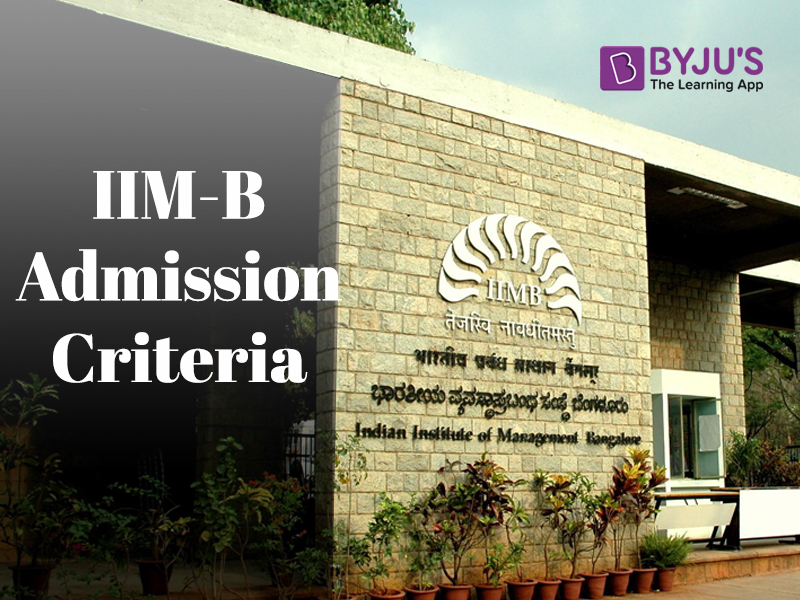 Founded in 1973, it was the third IIM to be established, after IIM Calcutta and IIM Ahmedabad. Located in a huge 100-acre campus in the IT capital-Bangalore or Bengaluru, IIM-B is consistently ranked as one of the best business schools in India and the Asia Pacific region. Substantiating the claims is a vibrant technology ecosystem in the silicon capital of India and access to some of the most innovative companies bursting with technology and outsourcing talent.
Some of the salient features of an education from IIM-B are listed below.
Teaching Faculty & Student Options
IIM-B boasts of some of the best faculty in the country who are recognized both nationally and internationally in their chosen fields of business and management studies. In addition, to provide a strong focus on knowledge, IIM-B allows its students to participate in a number of forums and events including Unmaad, Yamini and Vista. The school also has student exchange programs with around 28 leading international business schools across Europe, Australia, North & South America and the Middle East.
Eligibility Criteria for IIM Bangalore
The applicants are admitted to the academic programs with a combination of the following requirements:
1. The first and foremost thing the candidates must have the minimum three years of industrial experience.
2. The applicants must hold a degree of minimum of three years or equivalent after completing higher secondary school (10+2+3) and secured 50% from the UGC accredited institutions;
3. The Diploma holders are not eligible to apply for programs offered.
Abreast of it, IIM-B asks students to submit the following MBA entrance test score along with the application forms:
(i) Common Aptitude Test (CAT)
The test is jointly conducted by the IIMs for the Indian students for want to pursue the PGP programs from these B-schools.
(ii)  Graduate Management Admission Test (GMAT)
GMAT is an internationally recognized standard MBA entrance test. Through this, the international students can also apply to PGP courses offered. For the application, they have to have to upload the valid GMAT scorecard along with the application form, or else, they could send the score directly to while selecting the B-schools at the time of GMAT registration.
(iii) Graduate Record Test (GRE)
GRE is a considered as a standardized test for post graduate courses, IIM-B also accepts the scores for their PGP programs. For application, they have to have to upload the valid GRE score card along with the application form.
Academic Programmes Offered in IIM-B
IIM Bangalore offers courses like – Executive Education Programmes and Specialized Courses as follows-
Fellow Programme in Management (FPM) – Doctoral Programme in Management field – Corporate Strategy and Policy, Economics and Social Sciences, Finance and Control, Marketing, Organizational Behavior and Human Resource Management, Production and Operations Management, Public Policy, Quantitative Methods and Information Systems
Post Graduate Programmes (PGP) – Post Graduate Programme in Management (PGP), Post Graduate Programme in Public Policy & Management (PGPPM), Post Graduate Programme in Enterprise Management (PGPEM), Executive Post Graduate Programme in Management (EPGP)
Executive Education Programme (EEP)
Education Standards
IIMB is consistently ranked as the top three business management schools in India with a fantastic placement record.
Cost of Education
IIMB provides affordable fees as compared to its global peers. Comparatively low fees with the lower cost of living in India make it an attractive choice. Costs vary across programs starting with INR 8 lakhs plus for a regular full-time course to up to INR 25 lakhs plus for fast-track executive courses.
IIM-B Placements & Alumni Networks
IIM's have the distinction of being one of the oldest management institutes in India. This history along with extremely high calibre of its students has allowed it to attract top companies globally looking for talent. Alumni have spread across the world and support the college with knowledge, grants and supporting placements. The major recruitment players are  Accenture, Ernst & Young, PwC, Virtusa, Cognizant Business Consulting, Wipro, The Aditya Birla Group, the Hinduja Group, Philips, Schneider, Adani Group, HCL, Indus Valley Partners, InfoEdge, McAfee, Microsoft and NetApp amongst others. Some of the other firms that participated in the lateral process were DPDHL (Singapore), Google, Heidrick & Struggles L & T Group and SunEdison .
BYJU'S will be glad to help you in your GMAT preparation journey. You can ask for any assistance related to GMAT and MBA from us by just giving a missed call at +9188845 44444, or you can drop an SMS. You can write to us at gmat@byjus.com.