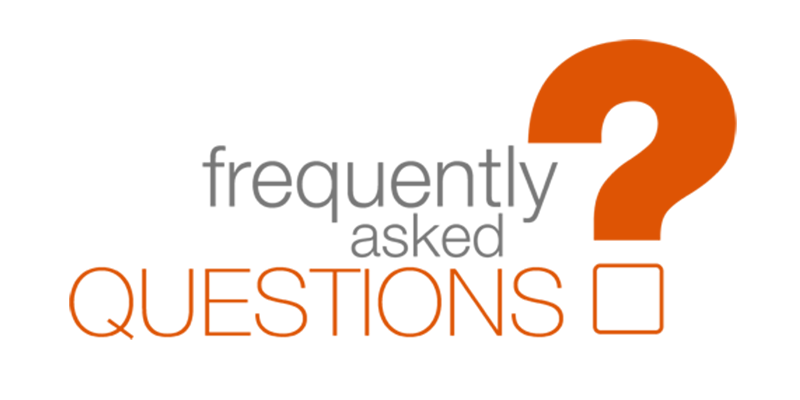 What is GMAT?
GMAT is a graduate level MBA entrance test, conducted by GMAC (Graduate Management Admission Council). It is a computer-based adaptive test. The test evaluates one's analytical and critical thinking skills through the subjects- Analytical Writing Assessment (AWA), Integrated Reasoning, Verbal Reasoning, and Quantitative Aptitude. Once you qualify this test, all international B-schools are in your reach to seek admission. The duration of the GMAT exam is 3.5 hours. The total score of GMAT lies between 200-800.
 What is GMAT 2019?
GMAT test is conducted throughout the year. Hence the admission enrollment all carried out all the year round.
What is the full form of GMAT?
The full form of GMAT is the Graduate Management Admission Test.
How to prepare for GMAT?
To prepare for GMAT, all you need to form a study plan, grab official GMAT books and opt Byju's GMAT Prep App for quick learning the facts and ease your learning process.
What is GMAT syllabus?
The GMAT test contents four subjects: Analytical Writing Assessment (AWA),  Integrated Reasoning (IR), Quantitative Aptitude (QA), and Verbal Reasoning (VR). In AWA section, candidates are required to write one essay- an argument. In VR section evaluates your command over the elementary English language.The IR section measures your ability to understand and evaluate multiple types of information – graphic, numeric, and verbal. In QA, candidates must have the basic knowledge of arithmetic, algebra, and geometry to solve the questions.
When GMAT exam conducted?
GMAT has been conducted throughout the year. So there is no specific date allotted for GMAT exam. GMAT aspirants can take the exam from anywhere at any time according to the dates available at the GMAT test centre. Remember, one can reschedule the test after 16 days from the date of test appeared. And in a lifetime a student can take GMAT test 8 times.
How much is GMAT fee?
The GMAT fee is US$250.00. And it values in INR 17,000.
 How to register for GMAT exam?
To register for GMAT exam, you have to apply online on the official website of GMAT. You can read all about GMAT Registrations right here.
What is GMAT eligibility criteria?
According to GMAC, there are no such eligibility criteria mentioned for GMAT. The preferable conditions are:
To appear for GMAT, the candidate must be a graduate in any stream from a recognized university or institution.

The candidate's age should be at least 18 years.

Candidate must be proficient in the English Language.

In case the candidate wants to retake GMAT exam, s/he needs to wait for the minimum for 31 days, i.e. there must be a gap of 31 days between two attempts of the exam.

GMAT exam can be taken round the year, where the applicants have the flexibility to appear for it any day.

There is no upper age limit to take the GMAT exam.
Which are the suggested GMAT books?
The Official Guide for GMAT contains all the relevant topics related to GMAT test syllabus. There are several other GMAT preparing coaching centres that provide their study material.
What is the difference between GMAT and CAT?
Both are standardized common MBA entrance test. GMAT is for all international B-schools. And CAT is for Indian B-schools only. However, Indian students can also apply to Indian B-schools after qualifying GMAT.
What is the difference between GMAT and GRE?
GMAT is a common entrance test for business and management studies at abroad. While GRE is an entrance test for master program related Science or techno-management. These days few B-schools also accept GRE score for MBA programs.
Is MBA without GMAT possible?
Yes, one can pursue Executive MBA program at abroad without qualifying for GMAT.
How is the GMAT scored?
Estimating the GMAT score is tricky. The score of GMAT is gauged on a scale of 0-60 and the total is 200-800 each for Quantitative Aptitude (QA), and Verbal Reasoning (VR) respectively. And the obtained score is the average of both the sections ( QA +VR) out of 800. Integrated Reasoning scaled from  0-8 and you need to score 5. Analytical Writing Assessment ranges between 0-6 with 0.5 mark increment
What is the best time to take the GMAT?
It is advisable to start preparing GMAT six months ahead of Fall or Spring admission process initiates. The fall admissions start from August with a deadline of September. And the spring admissions starts from October to January.
How long does GMAT preparation take?
Generally, GMAT preparation requires three months of rigorous studies. This includes attempting 4-5 mock tests, solving the official guide and practice paper. Devote two hours daily to achieve GMAT score of 700+
BYJU'S will be glad to help you in your GMAT preparation journey. You can ask for any assistance related to GMAT and MBA from us by just giving a missed call at +918884544444, or you can drop an SMS. You can write to us at gmat@byjus.com.