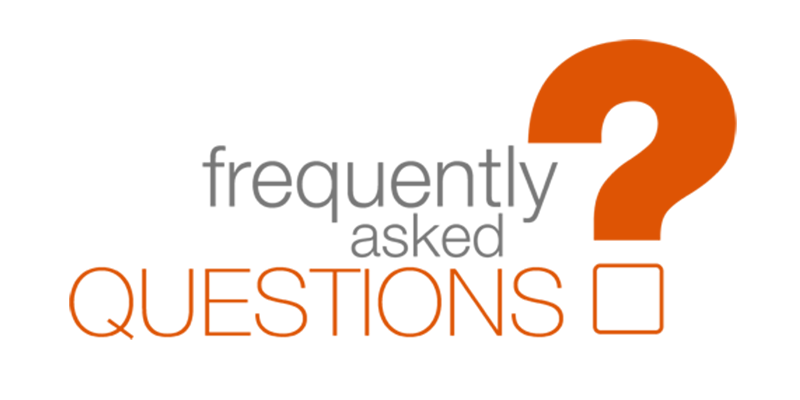 1. What is GMAT?
GMAT is a graduate level MBA entrance test, conducted by GMAC (Graduate Management Admission Council). It is a computer-based adaptive test. The test evaluates one's analytical and critical thinking skills through the subjects- Analytical Writing Assessment (AWA), Integrated Reasoning, Verbal Reasoning, and Quantitative Aptitude. Once you qualify this test, all international B-schools are in your reach to seek admission. The duration of the GMAT exam is 3.5 hours. The total score of GMAT lies between 200-800.
2. How many times is the GMAT exam held during a year?
The GMAT test is conducted throughout the year. Hence, the admission enrollment is carried out around the year.
3. What is the full form of GMAT?
The full form of GMAT is the Graduate Management Admission Test.
4. How to prepare for GMAT?
To prepare for GMAT, all you need to form a study plan, grab official GMAT books and opt BYJU'S GMAT Prep App for quick learning of the facts and ease your learning process.
5. Should you change your test preparation strategy for the new GMAT format?
Since there have been no major changes in the GMAT format recently, changing your preparation strategy would not make much sense. Just stick to an effective preparation strategy and give more time to your weak areas for cracking the GMAT.
6. What is GMAT syllabus?
The GMAT test contains four subjects: Analytical Writing Assessment (AWA), Integrated Reasoning (IR), Quantitative Aptitude (QA), and Verbal Reasoning (VR). In the AWA section, candidates are required to write one essay- an argument. The VR section evaluates your command over the elementary English language. The IR section measures your ability to understand and evaluate multiple types of information – graphic, numeric, and verbal. In QA, candidates must have the basic knowledge of arithmetic, algebra, and geometry to solve the questions.
7. When is the GMAT exam conducted?
GMAT has been conducted throughout the year. So there is no specific date allotted for GMAT exam. GMAT aspirants can take the exam from anywhere at any time according to the dates available at the GMAT test center. Remember, one can reschedule the test after 16 days from the date of the test appeared. And in a lifetime a student can take GMAT test up to 8 times.
8. How much is the GMAT fee?
The GMAT fee is US$250.00 which values at INR 17,500(approx).
9. How to register for the GMAT exam?
To register for the GMAT exam, you have to apply online on the official website of GMAT. You can read all about GMAT Registrations right here.
10. What is GMAT eligibility criteria?
According to GMAC, there are no such eligibility criteria mentioned for GMAT. The preferable conditions are:
To appear for GMAT, the candidate must be a graduate in any stream from a recognized university or institution.
The candidate's age should be at least 18 years.
Candidate must be proficient in the English language.
In case the candidate wants to retake GMAT exam, s/he needs to wait for the minimum for 16 days, i.e. there must be a gap of 16 days between two attempts of the exam.
GMAT exam can be taken around the year, where the applicants have the flexibility to appear for it any day.
There is no upper age limit to take the GMAT exam.
Check out
the GMAT Eligibility Criteria for 2019
11. Which are the suggested GMAT books?
The Official Guide for GMAT contains all the relevant topics related to GMAT test syllabus. There are several other GMAT preparing coaching centers like BYJU'S that provide their own study material for preparation.
12. What is the difference between GMAT and CAT?
Both are standardized common entrance tests for seeking admission in an MBA program. GMAT is for all international B-schools. Whereas, CAT is for Indian B-schools only. However, Indian students can also apply to Indian B-schools after qualifying GMAT.
13. What is the difference between GMAT and GRE?
GMAT is a common entrance test for business and management studies abroad. While GRE is an entrance test for master program related Science or techno-management. These days there are a couple of B-schools which accept GRE score too for admission to MBA programs.
14. Is an MBA without GMAT possible?
YES! One can pursue an Executive MBA program abroad without qualifying for GMAT.
15. How important is the GMAT score?
The GMAT score is an admission requirement for many top b-schools like Harvard Business School, Stanford Business School, etc. Getting a good GMAT score can open doors for you to get admission into some of the best MBA colleges worldwide.
16. How is the GMAT scored?
Estimating the GMAT score is tricky. The score of GMAT is gauged on a scale of 0-60 and the total is 200-800 each for Quantitative Aptitude (QA), and Verbal Reasoning (VR) respectively. And the obtained score is the average of both the sections ( QA +VR) out of 800. Integrated Reasoning scaled from 0-8 and you need to score a minimum of 6. Analytical Writing Assessment ranges between 0-6 with 0.5 mark increment.
17. What is the best time to take the GMAT?
It is advisable to start preparing GMAT six months ahead of the Fall or Spring admission process initiates. The fall admissions start from August with a deadline of September. And the Spring admissions starts from October to January.
18. How long does GMAT preparation take?
Generally, GMAT preparation requires three months of rigorous studies. This includes attempting 4-5 mock tests, solving the Official Guide and practice papers. Devote two hours daily to achieve a GMAT score of 700+.
19. Can I select my B School based on MBA Ranking online?
Yes, you can use the rankings to zero-in on colleges that you want to target for admission. Rankings are generally subject to varying criteria, so no rankings can be considered as the final word on the standing of a particular college. In order to get a fair idea of the b-school rankings, make sure that you follow only those rankings that have received global recognition like the QS Global MBA Rankings.
20. Are Official Guide questions enough to score more than 700+ in GMAT?
GMAT Official Guide contains a lot of practice questions which may be enough for a GMAT candidate to score 700+ marks in the GMAT exam. The best way to check whether they are good enough for you is to take a mock test. It will give a clear idea of your current level of preparation and also help you to plan accordingly.
21. Can I get MBA scholarships if I get a 720 GMAT Score?
Most business schools do not state a minimum GMAT score for granting scholarships. For merit-based university scholarships, you will need a well-rounded profile and a GMAT score that is considerably higher than other candidates.
22. What are the exact skills the MBA admission committees look for in a student?
The MBA admission committees test the leadership, interpersonal, intellectual and teamwork skills of the candidates. They also take into account a candidate's academic record and work experience for deciding their suitability for the course.
23. I just started working. Should I do my MBA now or later?
Ideally, you should gain some experience before going for an MBA. Work experience will allow you to figure out your core interests and define a clear career path. The average work experience required for admission into top b-schools in the US is 4-5 years.
24. As I am financially not so sound. Can I still do an MBA?
There are many universities that provide need-based scholarships to students based on their financial hardships. Several private organizations also provide scholarships to students who wish to pursue a master's degree abroad such as the Stanford Reliance Dhirubhai Fellowship and the Aga Khan Foundation International Scholarship Programme.
25. What are the typical profile requirements of a student to be selected at ISB?
The main components of an MBA profile are the academic record, leadership potential, and personal attributes. So make sure that you are good in all these areas. The final selection may be subject to other factors like diversity but you must ensure that you leave no stone unturned and bring your A-game on the day of the interview.
26. Where should I search for an MBA Scholarship?
Here are some of the most prominent colleges that provide MBA scholarships to the students:
• Harvard Business School (Harvard University)
• Wharton School of Business (University of Pennsylvania)
• Sloan School of Management (Massachusetts Institute of Technology)
• Haas School of Management (University of California)
27. As doing an MBA is expensive, how do I get a successful MBA scholarship application?
Keep these things in mind while preparing your MBA scholarship essay in order to put your best foot forward:
1. Research about the terms and conditions of scholarships in a thorough manner.
2. Apply for various scholarships.
3. Take your time while writing the scholarship essay.
4. Make sure that the essay is able to reflect your financial situation in a compelling manner.
5. The scholarship essay should present your personal traits and qualities that set you apart from the rest of the applicants.
28. Can I select a business school based on geography?
B-school shortlisting is done based on many factors and the location of the b-school is one of them. If you want to settle in a foreign country then it is probably best if you do your MBA in the same country. Location of related industries nearby the college can also be extremely beneficial for your career growth, so choose wisely!
29. Should I quit my job to focus on my MBA applications?
No, quitting your job is not an ideal thing to do. All you have to do is prepare the documents that you need to submit as a part of your MBA application like SOP, LOR, etc. Make sure you devote the required time and effort for the preparation of the same. Do not forget to take some mock interviews as they will help in increasing your confidence by making you more familiar with the entire MBA interview process.
30. Don't you think I must take up CAT and choose an Indian B-school as they also accept the CAT Scores?
It is completely dependent on your goals. Both GMAT and CAT are very popular among Indian students. While CAT is taken by students who want to pursue an MBA in India, GMAT is taken by candidates who wish to pursue an MBA abroad. Here are some interesting facts, which you should consider before making the final decision:
Percentage of students getting admission in top B-schools through GMAT is 10% and for CAT it's mere 1%.
The average salary of students from colleges that accept GMAT scores for MBA admissions is Rs. 65,00,000 per annum, whereas for students from colleges accepting CAT scores, the average salary is around 15,00,000 per annum.
31. Which is more effective: 2 years or 1 year MBA Program?
The effectiveness of a course is completely dependent on your ability to keep up with the pace of the course. Due to the scarcity of time, the one-year MBA program ends up becoming more intense, whereas the two-year program provides enough time for the students to explore MBA and a life beyond. The training schedules in the one-year MBA program are much more demanding than in a regular two-year MBA program. This peculiar nature of the one-year program is the reason why they are not everyone's cup of tea.
32. What is the role of pre-MBA academics in your MBA application?
Pre-MBA academics play a very important role in determining your chances of getting admission into the b-school of your choice. Many b-schools pay special attention to the past academic performances of the candidates at school and graduate level for shortlisting their profiles for admissions.
33. How to finance your MBA abroad?
There are various options for funding that you can avail for pursuing an MBA abroad. Some of these options are:
Student Loans – Students loans are provided at much lower interest rates by the government banks as compared to the private ones.
Scholarships/ Fellowships – There are many colleges and private organizations that provide need-based scholarships to the students.
Part Time Jobs – You can do some part-time jobs while studying to get through your basic living expenses.
34. DOs and DON'Ts while making your MBA resume?
Here are some do's and don'ts that you must keep in mind while preparing an MBA resume:
Do's
Highlight your standout accomplishments.
Make sure that everything is mentioned in a clear and concise manner.
Pay special attention to the formatting of the document to make it easy on the eye.
Don'ts
Refrain from using any fancy words.
Avoid any grammatical mistakes.

35. How MBA Admission Interviews differ from regular ones?
The MBA admission committee will test you on different parameters as they will be checking your suitability for the course and not for a job position. So, it is very important to know the common skills that the members of the MBA admission committees look for in a candidate for granting admissions:
Leadership Qualities
Intellectual Capability
Communication Skills
Ability to work in a team environment
36. Why MBA Admission Essays are so important?
Candidates who come from competitive academic pools like IT, Finance, etc. can use these essays as a tool to differentiate themselves from other candidates with a similar professional background. You should use these essays to portray your professional and personal attributes in an effective manner and leave a mark on the minds of the members of the Admissions Committee.
BYJU'S will be glad to help you in your GMAT preparation journey. You can ask for any assistance related to GMAT and MBA from us by calling us at +918884544444. You can write to us at gmat@byjus.com.