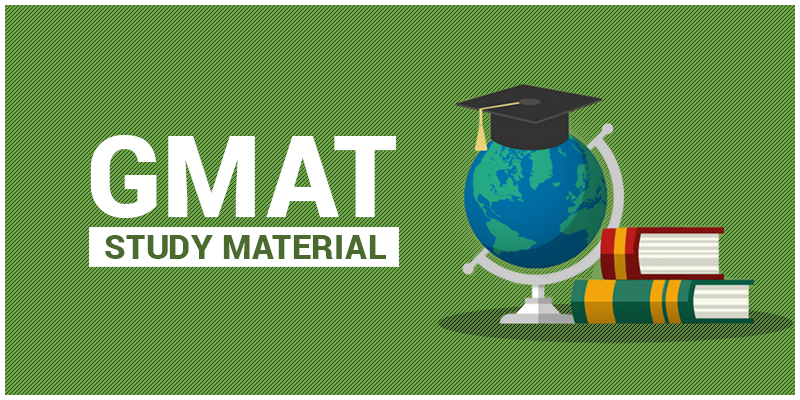 To score well in the GMAT exam, one needs to be well equipped and aware of the books or study materials available in the market or on the internet. Sometimes random study material selection can affect your performance during the exam since it will not help you prepare in an effective manner. Hence it is absolutely necessary to have authentic books and the best study materials to prepare for the GMAT exam.
Books
These are few specific books for GMAT preparation based on the different topics for the exam. Books are the best form of learning and it is the most preferred method as well. Although there are many advanced methods of learning like – tablets and digital methods, the print form of studying has still opted as the most favored way to learn with many individuals. Many students have expressed that they would prefer a hard copy over reading from devices. One of the best books which the individuals should utilize for their preparation is the Official Guide.
Official GMAT guide
The best GMAT preparation is considered to be the Official Guide for GMAT Review 2020 (OG 2020). It comprises more than 900 questions from past GMAT exams and gives you better in-depth knowledge about what GMAT is because the book is authored by GMAC, the creators of the GMAT exam.
It allows you to read only topics specific for the GMAT test. GMAC offers two more books, The Official Guide for GMAT Quantitative Review and The Official Guide for GMAT Verbal Review, each with an additional 300 official GMAT practice questions. The Official guide contains questions in a similar pattern which will appear in the actual exam. Another major advantage with the Official Guides is that if there are any changes to the exam or the pattern of the GMAT then it will get updated in the latest version of the Official Guide. As is the case with this year's exam pattern where there have been some changes which are implemented, the latest OG is updated with the same. The change which has been introduced from this year is the reduction of the number of questions in both the Quant and Verbal sections, there is no change in the actual content or syllabus of the exam. Although you will still have to get acquainted and well versed with the new duration of the exam which is 30 minutes shorter. It is advised that you attempt sufficient mock exams which adhere to the new pattern. You will also have access to the AWA scoring pattern so that you are aware of how the essays in the AWA section are scored.
Books for GMAT Verbal and Grammar
30 Days to More Powerful Vocabulary
GMAT Sentence Correction (Manhattan Prep GMAT Strategy Guides)
The Official Guide for GMAT Verbal Review 2017 with Online Question Bank and Exclusive Video (Good book, Covers all the topics that are to be used to preps for GMAT)
Books for GMAT Quantitative
The Official Guide for GMAT Quantitative Review 2017
Total GMAT Math: Volume 1
GMAT Advanced Quant: 250+ Practice Problems & Bonus Online Resources (Good for Advance Math)
GMAT Algebra Strategy Guide (Manhattan Prep GMAT Strategy Guides) (Covers all topics of algebra)
GMAT Geometry (Manhattan Prep GMAT Strategy Guides) (For Geometry preparation)
Books for GMAT Essay Writing
MBA Admissions Strategy: From Profile Building to Essay Writing (Magical Book on essay writing)
GRE Analytical Writing: Solutions to the Real Essay Topics (Test Prep Series) (One more effective book)
GRE CAT-Answers to Real Essay Questions by Acro
Graduate Admissions Essays: Write Your Way into the Graduate School of Your Choice
Books for GMAT Reasoning
Non-Verbal Reasoning
A Modern Approach to Verbal Reasoning (FULLY SOLVED)
GMAT Critical Reasoning (Manhattan Prep GMAT Strategy Guides)
2. App Based Learning
These days several GMAT coaching centers provide App based learning and preparation for GMAT. You can easily download the apps either from AppleStore or PlayStore: Byju's App. It comprises several sets of practice question papers. It provides you with ease of accessing your study materials anywhere without having to worry about carrying huge books. App based learning also provides interactive sessions, detailed presentations, visual or graphic representations of data which makes it easier and more fun to study. With the constantly evolving technological world, it is only appropriate that even preparation for exams can be done using this method. With app based mode of learning you can even gain a clear comprehensive view of your performance. It provides detailed in-depth analysis to help you better understand your strengths and weaknesses so that you can accordingly work on the same to improve your performance in the final exam.
3. Online Portals
Ease your GMAT preparation with online available videos on BYJU'S YouTube channel. These videos contain short and crisp subject content which are easy to remember. For quant preparations, our experts have solved OG questions with apt shortcuts and tricks. The videos are accessible for free for online GMAT preparation. These tutorials are bound to assist you so that you are able to score well in the final exam. They will teach you tricks on how to manage your time in the exam and how to easily maneuver your way through tough GMAT questions in each section.
BYJU'S will be glad to help you in your GMAT preparation journey. You can ask for any assistance related to GMAT and MBA from us by calling us at +918884544444. You can write to us at gmat@byjus.com.