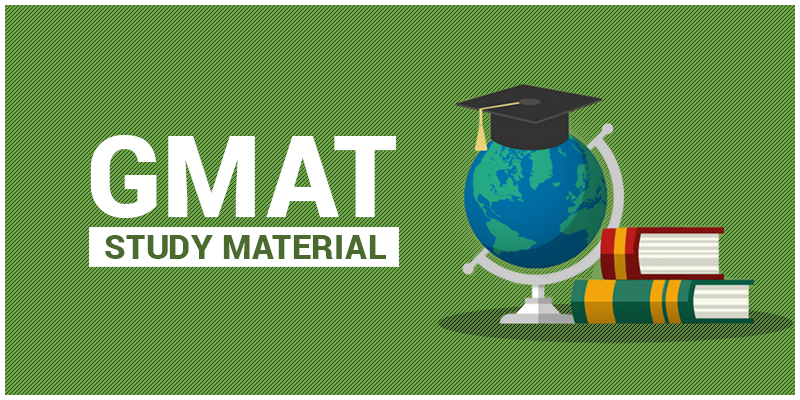 To shine in GMAT exam, one needs to be very well aware of the books or study material available in the market or on the internet. Sometimes random study material selection can redeem your performance during the exam session. Hence it is very necessary to have authentic books and best study material for preparation of GMAT.
Official GMAT guide
The best GMAT preparation is considered to be the Official Guide for GMAT Review 2017 (OG 2017). It comprises more than 900 questions from past GMAT tests and gives more in-depth knowledge about what is GMAT because the book is authored by GMAC, who conducts the GMAT test.
It allows to you to read only specified topics for the GMAT test.  GMAC offers two more books, The Official Guide for GMAT Quantitative Review and The Official Guide for GMAT Verbal Review, each with an additional 300 official GMAT practice questions.
Books
These are few specific books for GMAT preparation based on the different studies.
Books for GMAT Verbal and Grammar
30 Days to More Powerful Vocabulary
GMAT Sentence Correction (Manhattan Prep GMAT Strategy Guides)
The Official Guide for GMAT Verbal Review 2017 with Online Question Bank and Exclusive Video (Good book, Covers all the topics that are to be used to preps for GMAT)
Books for GMAT Quantitative
The Official Guide for GMAT Quantitative Review 2017
Total GMAT Math: Volume 1
GMAT Advanced Quant: 250+ Practice Problems & Bonus Online Resources (Good for Advance Math)
GMAT Algebra Strategy Guide (Manhattan Prep GMAT Strategy Guides) (Covers all topics of algebra)
GMAT Geometry (Manhattan Prep GMAT Strategy Guides) (For Geometry preparation)
Books for GMAT Essay Writing
MBA Admissions Strategy: From Profile Building to Essay Writing (Magical Book on essay writing)
GRE Analytical Writing: Solutions to the Real Essay Topics (Test Prep Series) (One more effective book)
GRE CAT-Answers to Real Essay Questions by Acro
Graduate Admissions Essays: Write Your Way into the Graduate School of Your Choice
Books for GMAT Reasoning
Non-Verbal Reasoning
A Modern Approach to Verbal Reasoning (FULLY SOLVED)
GMAT Critical Reasoning (Manhattan Prep GMAT Strategy Guides)
App Based Learning
These days several GMAT coaching centres are providing App based learning and preparation for GMAT. You can easily download the apps either from AppleStore or PlayStore: Byju's App. It comprises several sets of practice question papers.
Online Portals
Ease your GMAT preparation with online available videos on Byjus YouTube channel. The videos contain the short and crisp subject contents which are easy to remember. For quant preparations, our experts have solved OG questions with apt shortcuts and tricks. The videos are accessible free for online GMAT preparation.
BYJU'S will be glad to help you in your GMAT preparation journey. You can ask for any assistance related to GMAT and MBA from us by just giving a missed call at +918884544444, or you can drop an SMS. You can write to us at gmat@byjus.com.