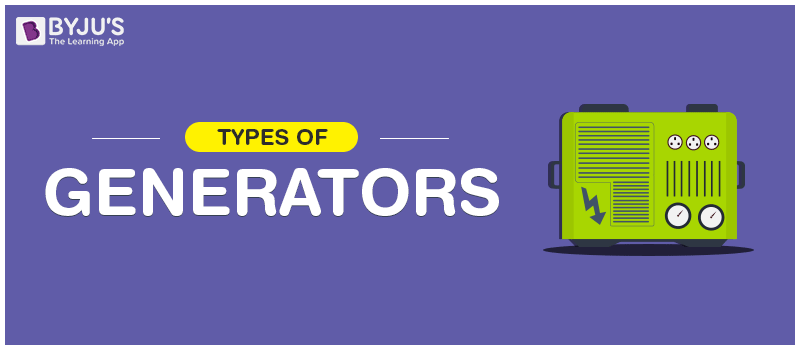 Generally, there are two types of generators one is AC and another is DC. AC generators are again classified into Asynchronous and Synchronous. Depending upon their uses, they are classified into various types.
Some types of Generators are listed below:
Welder Generators
Vehicle Mounted Generators
PTO Generators
Standby Generators
Two Bearing Generators
Mobile Towable Generators
Portable Residential Generators
Portable Construction and Industrial Generators
Portable RV/Recreational Generators
Welder Generators
This kind of generators has one unit which has capabilities of welding. It is available in mobile diesel and portable gasoline units.
Vehicle Mounted Generators
The electric generator can be mounted on the vehicles for mobility purposes. For example, for an emergency, construction, mining purpose, and oil field.
PTO Generators
This type is paired with tractors or any crane for portable power generation and is used in fields or any commercial area.
Standby Generators
These are used for domestic and industrial purposes. These run when the power goes out. These basically have an automatic transfer switch and starting system such that when the current goes off, it starts.
Two Bearing Generators
These are used on service trucks and are powered by different types of power sources that are independent.
Mobile Towable Generators
This type of generator has a switchable voltage feature and is used accordingly in various voltage applications. These diesel operated generators are used in industries and construction.
Portable Residential Generators
These are used for domestic purposes. These mostly run on gasoline or liquid petroleum. For example, used for refrigerators, pumps, furnace, and electrical tools used in the yard.
Portable Constructional and Industrial Generators
These are used in various job sites and industrial locations. It has 2 types, namely three-phase diesel models or single-phase diesel or gasoline models.
Portable RV/Recreational Generators
This type is very quiet and runs on gasoline. These are used in sensitive appliances like computers, TV, music player, etc.
These were some types of Generators if you wish to know more, download BYJU'S The Learning App
RELATED ARTICLES: