Madhya Pradesh Board of Secondary Education in short MPBSE is an autonomous body, which prescribes the MP Board Class 9 Science Syllabus along with for other subjects. MPBSE has a group of experienced subject experts who creatively design the MP 9th Class Science syllabus, keeping subjectivity unaltered. Final examinations for Class 9 are conducted for 100 marks. Results from these are also important to get promoted to the next standard.
However, studying science and understanding the concept fully is not easy. Consistent practice according to MP Board Class 9 Science Syllabus 2021-2022 will help students to grasp the topics clearly. To achieve this, MPBSE has segregated each chapter into various sub-topics and each topic are explained to students through various activities and real-life examples. Thus, studying Science will not be mechanical any more. Get registered on to BYJU'S learning app for better understanding and visualization of each concept. We also offer resources for MP Board 1oth class here.
Find the details of the chapters in Hindi, from the latest reduced Science Syllabus.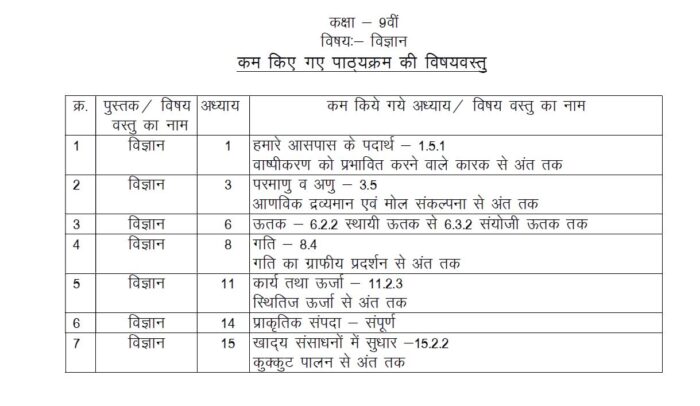 MP Board Class 9 Science has wide coverage of topics. To face examination successfully, studying the entire syllabus is crucial. Students can get the class 9 Science syllabus 2021-2022 from above.
For more details about MP Board Class 9 and for study material, do tune into BYJU'S.