Metallurgy is the branch of Science and Technology, concerned with the properties of metals and their production and purification. In the AP Class 10 Physical Science Chapter 13 Principles of Metallurgy, discusses how metallurgy is dealt with on a daily basis.
Important Terminologies in Metallurgy
The metallic compound that is present in the earth's crust along with the impurities is known as minerals.
Minerals from which metals can be extracted economically and conveniently is known as ore.
The impurity present in the ore is known as the gangue.
Flux is the substance added to the ore to remove gangue.
Extraction of Metals From Ore
The extraction of metal from its ore comprises three main stages as follows:
Concentration
Extraction of crude metal
Refining of the metal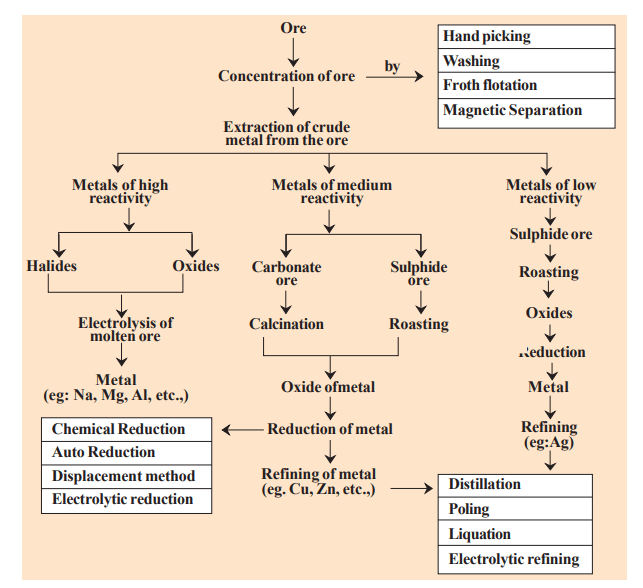 Let us look at a few chapter questions to better understand the concepts discussed in the chapter.
List three metals that are found in nature as Oxide ores.
What is an ore? On what basis a mineral is chosen as an ore?
What is the difference between roasting and calcination? Give one example for each?
Mention two methods, which produce very pure metals?
What is the thermite process? Mention its applications in daily life?
Stay tuned to BYJU'S to get the latest notification on SSC exams along with AP SSC model papers, exam pattern, marking scheme and more.