Engineering Mathematics is an important section in the GATE Exam as it carries around 15 marks out of 100. If the aspirants manage to prepare well, it will be easy for them to score well in GATE 2023.
Get all the necessary information like syllabus, exam pattern, new changes introduced in GATE, important books, preparation tips, previous years' question papers, and the latest news related to the GATE Engineering Mathematics section here.
Table of Contents
GATE Engineering Mathematics Latest News
GATE 2023 exams will be held on 4, 5, 11, and 12 February 2023 are now available to access the GATE Answer Key and GATE Syllabus from their GOAPS Portal.
GATE Engineering Mathematics Overview
Particulars
Details
Number of Questions in Paper
65
Number of Sections
Section 1 – General Aptitude, Section 2 – Engineering Mathematics and Subject of the Paper
Topic-wise Weightage
General Aptitude – 15%

Engineering Mathematics – 15%

Subject of the paper – 70%

Pattern of Questions
Multiple Choice Question (MCQs) and Numerical Answer Type Questions (NATQs)
Duration of Exam
3 Hours
Marking Scheme
Test Paper has questions carrying 1 mark and 2 marks, and

⅓ and ⅔ negative mark for incorrect answers, respectively
GATE Engineering Mathematics Preparation Videos
Preparation and Expected Questions: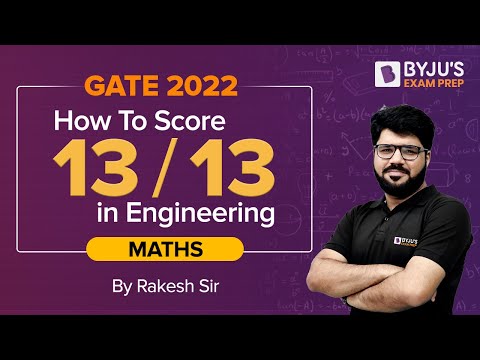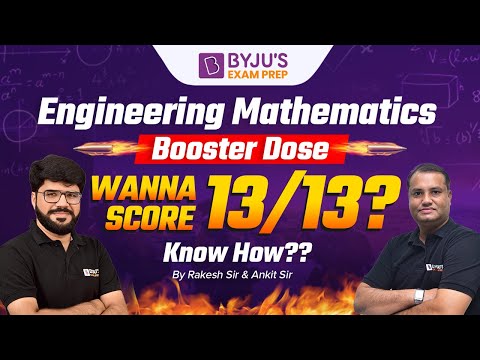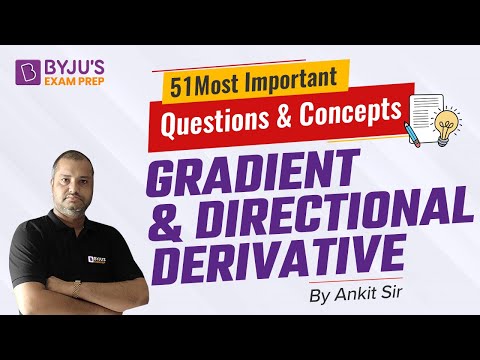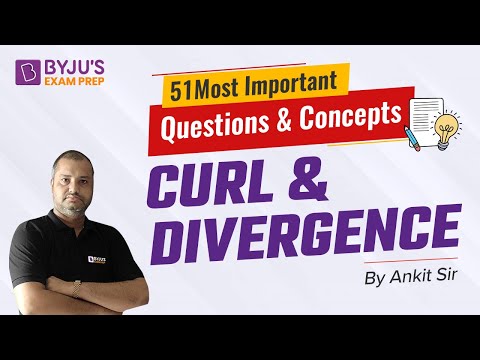 Complete Revision: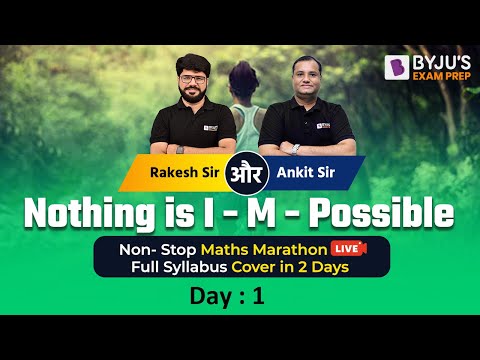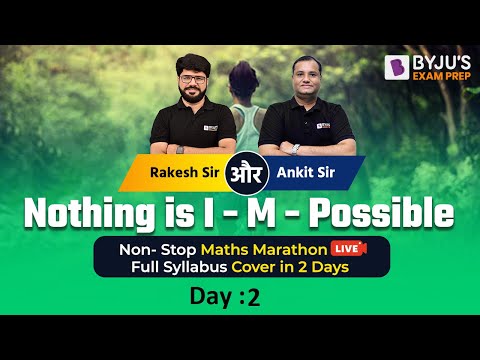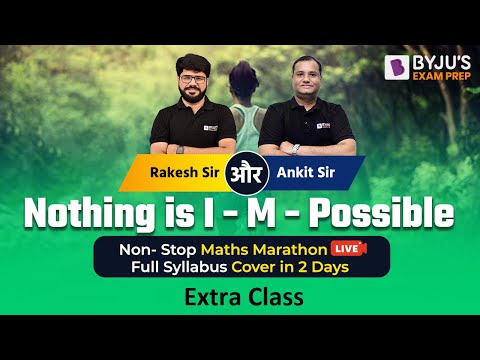 GATE Engineering Mathematics Related Study Resources
GATE Engineering Mathematics Important Dates 2023
| | |
| --- | --- |
| Particulars | Dates |
| GATE Online Application Processing | 30th August, 2022 |
| Closing of submission of Application Form | 30th September, 2022 |
| Last Date of Extended period for Online Registration Application (With Late Fees) | 7th October, 2022 |
| Last date for requesting a change of examination city | 4th to 11th November, 2022 |
| Admit Card | 3rd January 2023 |
| GATE 2023 Examination | 4th, 5th, 11th and 12th February, 2023 |
| Announcement of Result | 16th March, 2023 |
GATE Engineering Mathematics Exam Pattern
Candidates can check the overview of the GATE Exam Pattern for EE in the table below:
Feature
Description
Examination Mode
Online (Computer Based Test)
Duration of Exam
3 Hours (180 Minutes)
Sectional Time Duration
None
Total Marks
100
Total Number of Questions
65
Number of Subjects (Papers)
29
Number of Sections
It depends on the subjects.

2-3 (GA and Core Discipline or GA, Engineering Mathematics and Core Subject)

Type of Questions
Multiple Choice Questions (MCQ)

Multiple Select Questions (MSQ)

Numerical Answer Type (NAT) Questions

Marking Scheme
1 or 2 marks for each right answer
Negative Marking Scheme
For a wrong answer chosen in a MCQ, there will be negative marking.

For 1-mark MCQ, 1/3 mark will be deducted for a wrong answer.

For 2-mark MCQ, 2/3 mark will be deducted for a wrong answer.

No negative marking for MSQ & NATQs.
Marking Scheme for Engineering Mathematics:
Paper
Exam Pattern
Mechanical Engineering (ME)
GA (General Aptitude) – 15 marks

Engineering Mathematics – 13 marks

Subject of the Paper – 72 marks
GATE Engineering Mathematics Important Topics for Exam Preparation
SN
Topic
Particulars
Details
1.
Linear Algebra (for all GATE streams)
Important Topics
Eigenvalues and Vectors
Finding rank and determinant of matrices
Systems of Linear Equations
Model Questions
Find the Matrix for the given Eigenvalues and Eigenvectors
Properties of Eigenvalues for Symmetric Matrices
Find the rank and determinant of the given Matrix
Properties of Matrices based on Determinants, Rank, etc.
Find the solution for the given system of Linear Equations
2.
Calculus (for all streams, some of the topics mentioned in the table are not required in all streams)
Important Topic
Limit
Maxima and Minima
Gradient, Divergence, and Curl (Vector Analysis in GATE EC)
Model Questions
Find the maximum and minimum values for the given functions
Simple questions on limit and continuity
Find the Divergence of the given Vector field
3.
Differential Calculus (for all GATE streams)
Important Topic
First-order equations (Linear and Nonlinear)
Cauchy's and Euler's equations
Model Questions
Find the solution of given Differential Equation
4.
Complex Analysis (except GATE CS)
Important Topic
Analytic Functions
Cauchy-Riemann Equations
Taylor's Series
Model Questions
Find the expression for one of u(x,y) and v(x,y), for the given analytical function f(z) = u(x,y) + iv(x, y) and also provided value of i with other expression
Integration of given complex function in either counterclockwise or anticlockwise direction
5.
Numerical Methods (except GATE CS)
Important Topic
Newton-Raphson Method
Integration by trapezoidal and Simpso's rules
Model Questions
Find the iteration value of the equation using Newton-Raphson method
Find the value of the given integral using Trapezoidal and Simpson's rules
6.
Probability and Statistics (for all Gate streams)
Important Topic
Joint and Conditional Probability
Uniform, Normal, Exponential Distributions
Model Questions
Finding the probability for coin-based problems, dice-based problems, etc.
Finding the probability using distributions
7.
Transform Theory (for GATE EE and ME)
Important Topic
Laplace Transformation
Model Question
Find the Laplace Transform and Inverse Laplace transform of the given function
8.
Discrete Mathematics (only for GATE CS)
Important Topic
Mathematical Logic (Propositions and Predicate logic)
Relations and Functions
Graph Connectivity and Colouring
Model Question
Find the first-order logic sentence for the given English statement and with predicates
Finding tautology, satisfiability, equivalences of given propositional statements
Find the given relation is reflexive, symmetric, transitive, equivalence, etc.
Finding the number of edges, vertices, or components for the given connected or disconnected graph
Checking isomorphism, Euler circuit, Hamiltonian cycle for given graphs
Simple properties of various graphs, such as a complete graph, bipartite graph, regular graph, cycle graph and line graph
Also, explore the pages below for GATE Engineering Mathematics preparation:
Gradient | Limits And Continuity | Convex Sets | Laurent's Series | Divergence and Curl | Fatou's Lemma | Rank of Matrix | Skew Hermitian Matrix | Rank and Nullity | Normal Matrix | Hermitian Matrix | Groups | Complex Analysis | Radius of Convergence | Cauchy-Euler Equation | Uniform Convergence | Mobius Transformations | Sequences and Series of Functions
Frequently Asked Questions
Q1
Is Engineering Maths easy in GATE?
For GATE 2022, it was quite challenging.
Q2
Is Engineering Maths the same for all branches in GATE?
It is the same for subject codes, CE, CS, EC, AE, AG, BT, CH, ME, MN, MT, EE, IN, TF, XE, PE, ST, and PI.
Q3
What is the weightage of Engineering Mathematics in GATE?
It is 15-13% for subject codes, CE, CS, EC, AE, AG, BT, CH, ME, MN, MT, EE, IN, TF, XE, PE, ST, and PI.