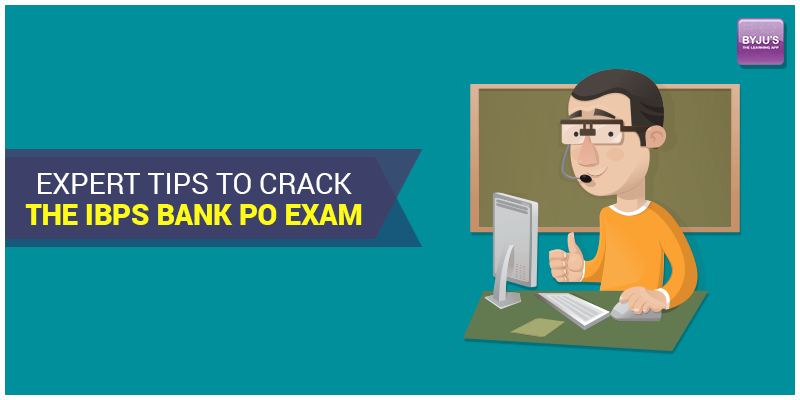 IBPS PO exam is the key for all the aspiring candidates who dream to get a secured career in the different banks across the country. IBPS conducts this bank exam to recruit the Probationary Officers for the various participating banks.
This exam is one of the most competitive exams in India since lakhs of candidates appear for the exam while the vacancies are only about 10-15 thousand. So, it is very important for the candidates to stay a step ahead of the other competitors and get selected for the post.
Here some expert tips to crack the IBPS Bank exam are provided to help the candidates formulate a proper strategy for the exam.
1. Pattern, syllabus and planning.
Always plan the preparation after knowing the syllabus and pattern for the IBPS Bank PO exam. This gives an insight about the topics and their weightage so that the candidates can prepare for the exam accordingly and focus on their preparation topic-wise.
2. Newspapers, magazines and news channels.
The best way to keep you updated is through the habit of reading newspapers and magazines daily and watching a standard news channel every day.
This not only increases the general awareness but also helps to improve the English language skills of a candidate.
3. Practice, revise and retain.
The most important step in the preparation is practicing whatever has been studied and revising them periodically to retain the concepts for a longer time.
Also practice the sample papers and previous year papers to know the type and level of the questions generally asked in the IBPS PO exam.
4. Time management and accuracy.
Since all the sections have cut-offs, clearing them all is necessary to clear the exams. So it is very important that each section is given equal priorities.
Manage time properly and avoid guessing in the exam. Being accurate is more important than attempting more number of questions.
5. Positivity, confidence and dedication.
Confidence will only build when one is dedicated and is focused on the exam. Be positive for the exam and be calm and composed during the exam. Do not panic, eat healthy and proper sleep is required.
With these expert tips, a candidate will be able to strategize their preparation and give the exam with a lot of confidence and accuracy that will help in cracking the IBPS PO Exam.
Visit Byju's for more preparation tips on the Bank exams.